Amy Schumer wanted Volodymyr Zelensky to address Oscars ceremony
The idea was apparently rejected by the event's organisers
By Joe Goggins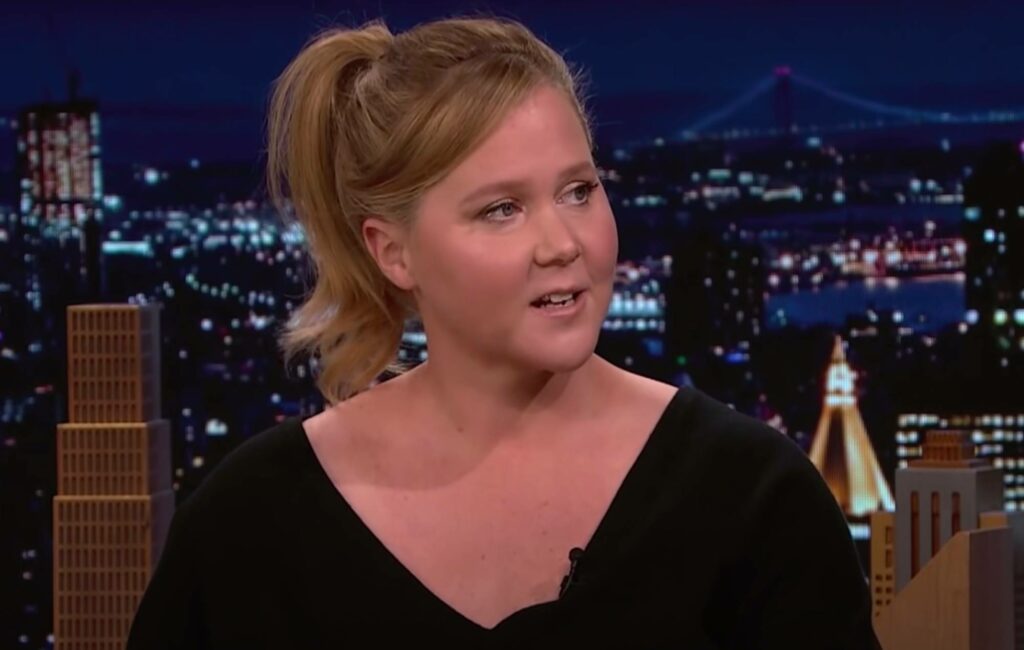 Amy Schumer claims that her request to have Ukrainian president Volodymyr Zelensky address this year's Academy Awards was rejected.
The comedian will co-host this year's Oscars on Sunday (March 27), along with Regina Hall and Wanda Sykes. In a teaser clip ahead of her appearance on 'The Drew Barrymore Show' on Thursday (March 24), Schumer claims that he had asked organisers if Zelensky could address the ceremony from his war-torn country via video link. "I wanted to find a way to have him satellite in or make a tape just because there are so many eyes on the Oscars," she said in a video shared by ET Canada.
"I am not afraid to go there," she continues, "but it's not me producing the Oscars." Schumer and Barrymore were discussing the importance of using Hollywood's most prestigious event as a platform to highlight geopolitical issues, including Russia's ongoing invasion of Ukraine. "I think there is definitely pressure in one way to be like, 'this is a vacation, let people forget, we just want to have this night," said Schumer, "but it is like, well, we have so many eyes and ears on this show."
The Academy of Motion Picture Arts and Sciences, which organises the Oscars, has not commented on Schumer's claim. This year's ceremony will mark the first time since 2018 that the awards have an official host; the 2019 ceremony went without one for the first time since 1989 in the wake of the fallout surrounding the controversial appointment of Kevin Hart to the role.
Soon after he was announced as hosting the 2019 Oscars, historic tweets of Hart's in which he used homophobic language resurfaced, and he was forced to stand down. He was not replaced, with montages and A-list awards presenters used instead. The 2020 and 2021 ceremonies followed suit.
Jane Campion's 'The Power of the Dog' leads the nominations, with twelve nods; the New Zealander is widely considered to be nailed-on to become only the third woman to win Best Director. However, the double success of 'CODA' at the Producers Guild Awards and Writers Guild Awards over the weekend (March 19 and 20) has seen its odds to win Best Picture slashed; bookmakers now have it neck-and-neck with 'The Power of the Dog'.