Florence Pugh hits out at "vulgar" body criticism of her body on Instagram
"It isn't the first time and certainly won't be the last time a woman will hear what's wrong with her body by a crowd of strangers, what's worrying is just how vulgar some of you men can be," said Pugh
By Nick Reilly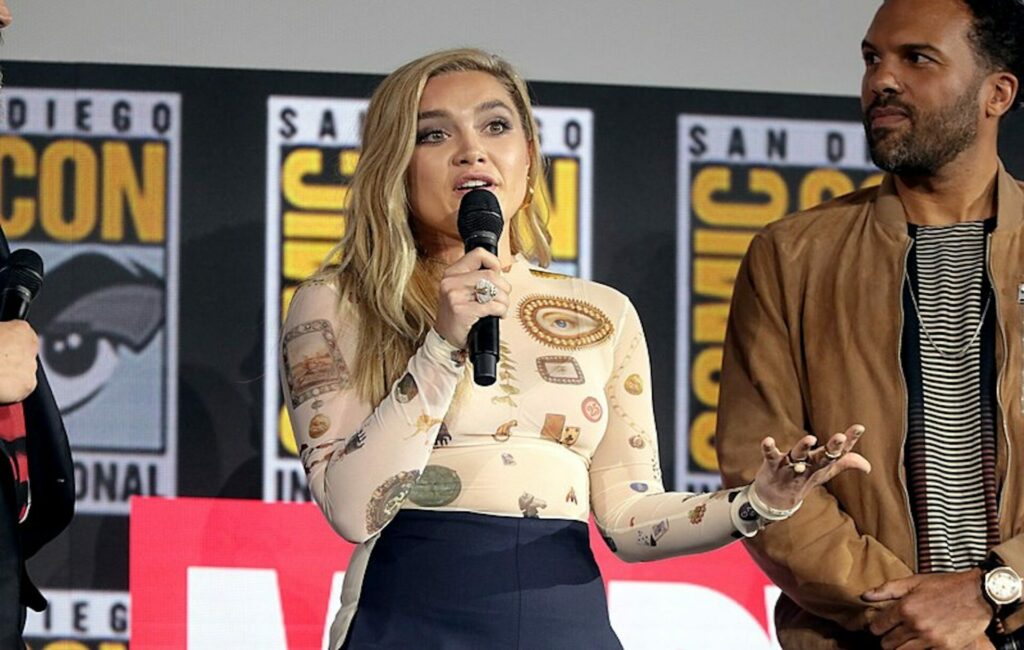 Florence Pugh has issued a swift riposte to Instagram users who criticised her body, after she shared photos that showed her wearing a sheer dress.
The Marvel star wore a pink Valentino gown designed by the firm's creative director Pierpaolo Piccioli while walking the catwalk for the renowned fashion house in Rome last Friday (July 8).
In an Instagram post on Sunday, she defended her dress choice, saying: "I was excited to wear it, not a wink of me was nervous. I wasn't before, during or even now after."
A day previously, she also urged society to "free the f*****g nipple," an apparent nod to Instagram nudity guidelines that ban images of women's nipples but allow men's.
On Sunday, she said she had found it "interesting to watch… just how easy it is for men to totally destroy a woman's body, publicly, proudly, for everyone to see".
"It isn't the first time and certainly won't be the last time a woman will hear what's wrong with her body by a crowd of strangers, what's worrying is just how vulgar some of you men can be," she told her 7.4 million Instagram followers.
Pugh went on to address those who had criticised the size of her breasts and said she accepted the "intricacies of my body that make me, me".
She went on to say the reaction had made her wonder "what happened to you to be so content on being so loudly upset by the size of my boobs and body?"
Concluding the post, she promised that those who insulted her would find life to be "a whole lot easier" if they were more respectful.