The Lord Of The Ring fans react to new 'The Rings Of Power' trailer
The 60-second trailer has received a mixture of reviews from fans so far
By Jen Thomas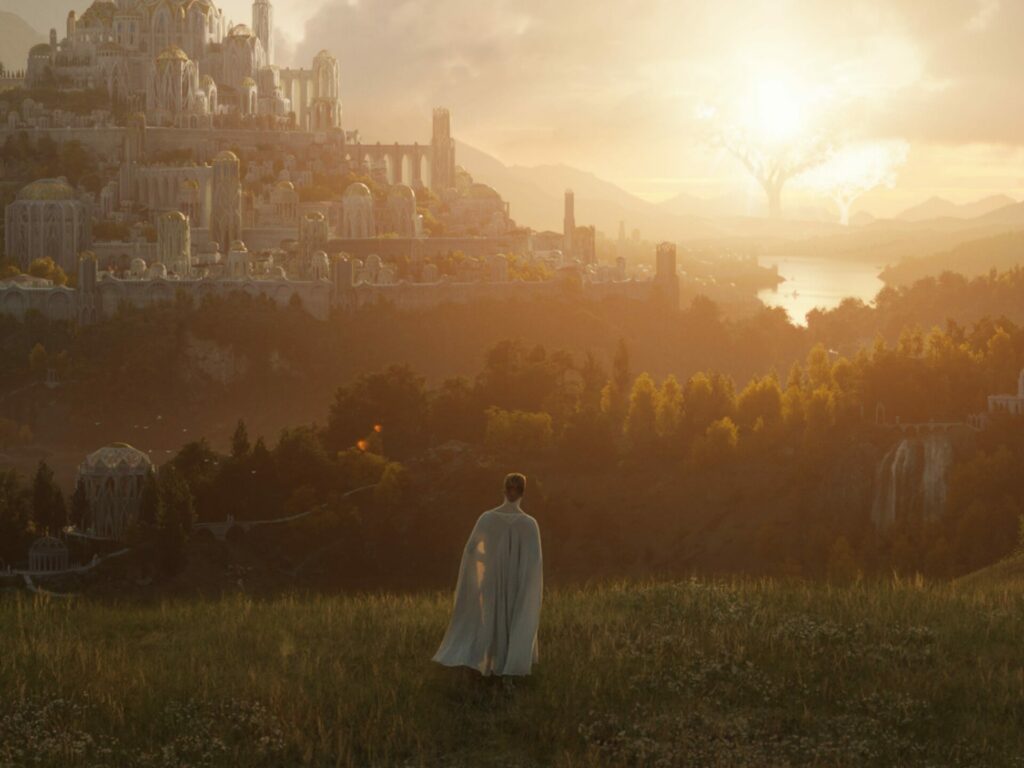 The Lord Of The Rings fans received their first glimpse of Amazon's forthcoming new series, 'The Ring Of Power' last night during the Super Bowl adverts.
The new 60-second trailer featured a range of JRR Tolkien's mythical characters including elves, dwarves and orcs.
Amazon Prime is creating the series, which is prequel to the Lord Of The Rings and The Hobbit books.
Taking place thousands of years earlier, the show focuses on the forging of the famous rings.
The trailer offers a tantalising glimpse from a voiceover, which says: "What else is out there? There's wonders in this world beyond our wandering. I can feel it."
Cinematic landscapes follow, with a peek at what viewers will get to see including a young Galadriel and Elrond – characters who featured heavily in the original series.
Many fans reacted with excitement as it aired.
"Damn I hate my nerd soul for actually being excited, against all reason," raved one.
"This looks good, I'm into it" added another.
A third added: "This looks amazing and I'm SO excited for it to be released! I've waited so long to see a story in the Second Age and personally, I think this will easily live up to the hype!"
Others criticised the quality of the CGI, with one scene where one female character climbs the ice using a dagger drawing the most angry comments.
"The person hanging by a dagger in ice looks like they are in a 3D animated film? Why does that shot look so bad?" said one.
"Bad CGI, lousy casting, artificial visuals, Narnia movie atmosphere. We will watch how they will disgrace a most loved universe in history with the largest budget in history," added another.
Another felt everything looked too "clean".
They queried: "Anyone else thinks the actors and general editing style look way too bright and sharp and clean? Like it feels like an actor in a studio, not a person camping outside, because of the lighting and makeup?"
The official synopsis reads: "The Rings of Power brings to screens for the very first time the heroic legends of the fabled Second Age of Middle-earth's history.
"This epic drama is set thousands of years before the events of J.R.R. Tolkien's The Hobbit and The Lord of the Rings books, and will take viewers back to an era in which great powers were forged, kingdoms rose to glory and fell to ruin, unlikely heroes were tested, hope hung by the finest of threads, and one of the greatest villains that ever flowed from Tolkien's pen threatened to cover all the world in darkness."