New teaser offers first look at Daniel Radcliffe as 'Weird' Al Yankovic
The Harry Potter star will portray the veteran comedy rocker
By Joe Goggins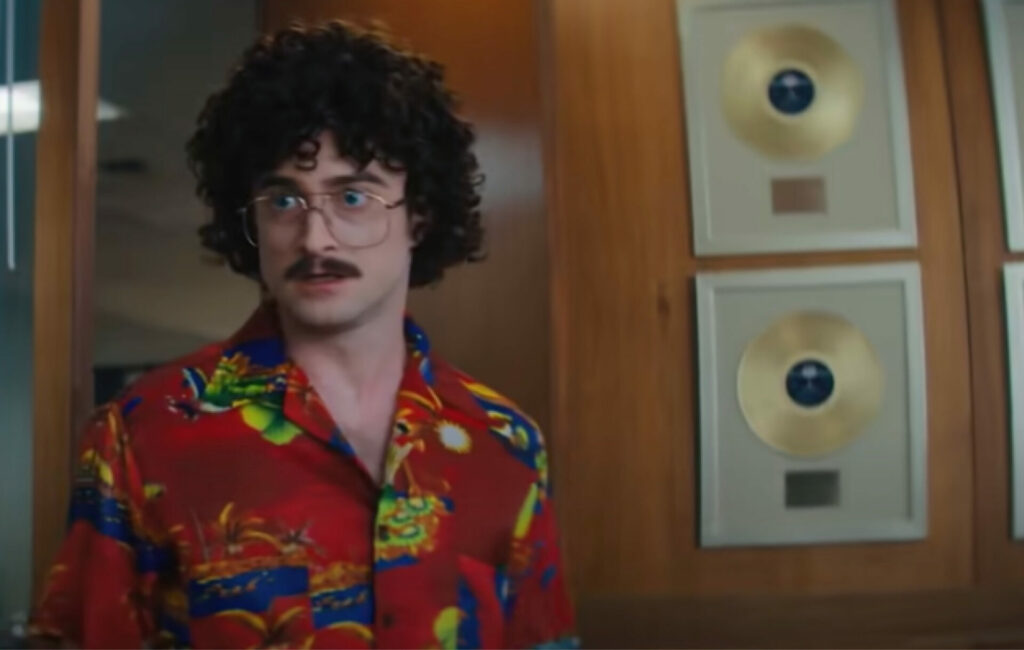 A first look at Daniel Radcliffe in the forthcoming 'Weird' Al Yankovic biopic has been revealed in the first teaser trailer, which you can watch below.
'WEIRD: The 'Weird Al' Yankovic Story' was co-written by the veteran melder of music and comedy himself, along with Eric Appel, who is set to direct. According to a press release, the film "holds nothing back, exploring every facet of Yankovic's life, from his meteoric rise to fame with early hits like 'Eat It' and 'Like a Surgeon' to his torrid celebrity love affairs and famously depraved lifestyle." The action-packed 60-second first clip would certainly appear to back up that appraisal.
'WEIRD: The Al Yankovic Story' takes audiences on a truly unbelievable journey through Yankovic's life and career, from gifted child prodigy to the greatest musical legend of all time," concludes the statement. Alongside Radcliffe in the lead role, the cast is fleshed out by Evan Rachel Wood in the role of Madonna, who's 1984 hit 'Like a Virgin' was reworked as 'Like a Surgeon' in 1985 – apparently much to the Queen of Pop's amusement.
'The Office' star Rainn Wilson is also onboard, as Yankovic's mentor Dr. Demento, while Julianne Nicholson and Toby Huss will play the musical funnyman's parents. The project was announced back in January, with some typically irreverent comments from Yankovic, who said: "When my last movie, 'UHF,' came out in 1989, I made a solemn vow to my fans that I would release a major motion picture every 33 years, like clockwork. I'm very happy to say we're on schedule, and I am absolutely thrilled that Daniel Radcliffe will be portraying me in the film. I have no doubt whatsoever that this is the role future generations will remember him for."
Radcliffe himself has yet to comment on his casting, but say in March that he was "dramatically bored" of the Will Smith Oscars slap discourse. During an appearance on Good Morning Britain, he commented: "I saw it," he replied, "but I'm just so already dramatically bored of hearing people's opinion about it that I just don't want to be another opinion adding to it."