Olivia Wilde served legal documents on stage at CinemaCon
Former fiancé Jason Sudeikis reportedly "had no prior knowledge" that Wilde would be served the documents on stage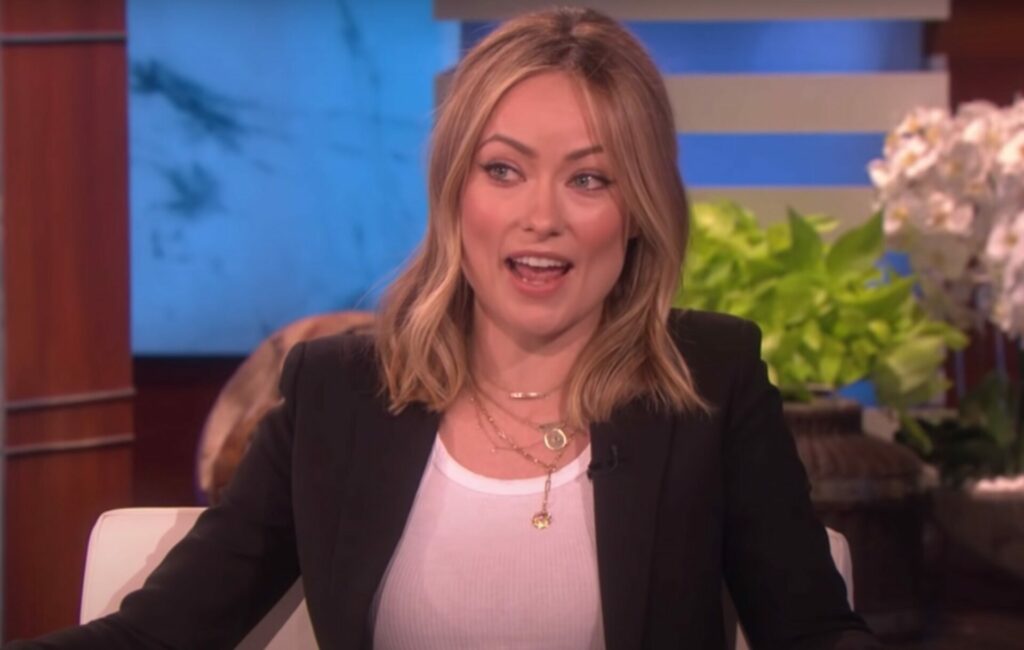 Olivia Wilde was served child custody papers while on stage at CinemaCon.
The director was presenting the trailer for her forthcoming film 'Don't Worry Darling' at the Las Vegas film convention on Tuesday (April 26), when a envelope labelled "personal and confidential" was given to her.
As Variety reports, the documents were from former fiancé Jason Sudeikis. The couple separated in late 2020, and share two children.
But according to a source, 'Ted Lesso' star Sudeikis "had no prior knowledge" that Wilde would be served the documents while on stage at CinemaCon.
"Papers were drawn up to establish jurisdiction relating to the children of Ms. Wilde and Mr. Sudeikis," the source said. "Mr. Sudeikis had no prior knowledge of the time or place that the envelope would have been delivered as this would solely be up to the process service company involved and he would never condone her being served in such an inappropriate manner."
When the 'Booksmart' director was handed the envelope she asked, "This for me?" before opening the documents.
CinemaCon has since released a statement in which said they would review security measures after the incident.
"To protect the integrity of our studio partners and the talent, we will reevaluate our security protocols," NATO managing director and head of CinemaCon Mitch Neuhauser told Variety.
"We will act accordingly because it's the right thing to do. We want to do the safe, proper thing."
At the convention, attendees got an early viewing of the full trailer for 'Don't Worry Darling', which is not available to the public yet.
The psychological thriller starring Florence Pugh and Harry Styles follows a 1950s housewife who questions her sanity when she becomes suspicious of her husband and their reality.
Wilde shared that the film is inspired by 'Inception', 'The Matrix' and 'The Truman Show', describing it as "a love letter to movies that push the boundaries of our imagination".
"I want you to imagine a life where you have everything you could want," she told the crowd. "Not just material, tangible things… like a beautiful house, perfect weather and gorgeous cars. But also the things that really matter, like true love or the perfect partner or real trusted friendships and a purpose that feels meaningful."
"What would it take for you to give up that life, that perfect life. What are you really willing to sacrifice to do what's right?" Wilde asked. "Are you willing to dismantle the system that's designed to serve you?"
Wilde also joked that Styles, who she is currently dating, is 'an up-and-coming actor with no other career that I'm aware of'.
'Don't Worry Darling' is set to be released on September 23, 2022.