Viola Davis transforms into warrior general in 'The Woman King' trailer
The Oscar-winning actor described it as a "transformative" role unlike anything she had done before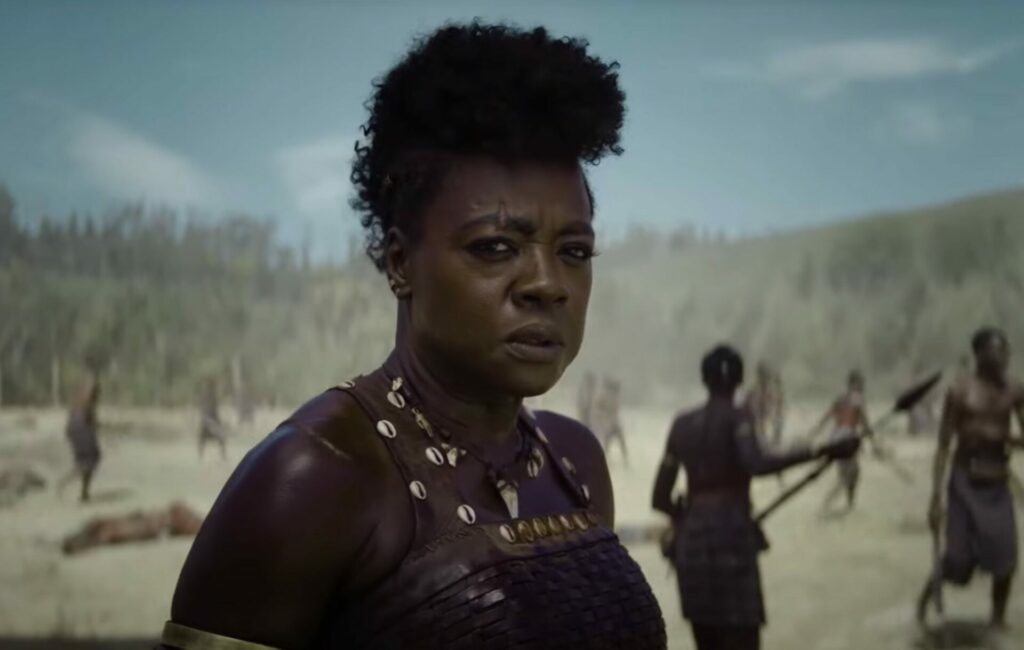 The first trailer for Viola Davis' new historical epic The Woman King has been released. Watch the trailer – in which Davis plays the general of a real all-female military unit – below.
The Oscar-winning actor plays General Nanisca, who led the Agojie in defence of the West African kingdom Dahomey (present-day Benin) in the 17th, 18th and 19th centuries.
The film, which is directed by Gina Prince-Bythewood and also stars Lashana Lynch and John Boyega, follows Nanisca and ambitious recruit Nawi (Thuso Mbedu) as they fight enemies who have enslaved their people.
"We started intensely a few months before shooting — four hours a day, five days a week," Davis told Vanity Fair said of the role preparation. "Weight training, sprinting, martial arts and weaponry training for the machete."
"I've never had a role like this before," Davis added. "It's transformative. And to be a producer on it, and to know that I had a hand in bringing it to fruition… There's always a vision you have for your career, but there are very few roles as an actress of colour. Dark skin with a wide nose and big lips. I'm just gonna continue to say it. Those stories are extraordinarily limited."
Watch the trailer for The Woman King below.
Davis also spoke about what the film would mean to Black audiences. "I knew what it would mean to us as Black people. Something that has never been done before," she said. "And what it would mean for Black women sitting in that movie theatre. The responsibility is really high.
The actor also recalled reading the only full-length English-language book about the Agojie, also known as The Amazons. "There is one book, The Amazons of the Black Sparta—written by a white man," she said. "I had to cross out a lot of it because it was full of editorial comments like, "They looked like beasts. They were ugly. They were mannish." You had to sift through all of that.
Davis has taken on several biographical roles throughout her career, including Ma Rainey in 2020's Ma Rainey's Black Bottom, and Michelle Obama in this year's TV drama The First Lady. She also won an Academy Award in 2017 for her supporting role in 1950s-set fictional drama Fences, in which she played long-suffering wife Rose.