Watch the first trailer for Baz Luhrmann's anticipated Elvis biopic
Luhrmann has hailed Elvis as "the original punk rocker"
By Nick Reilly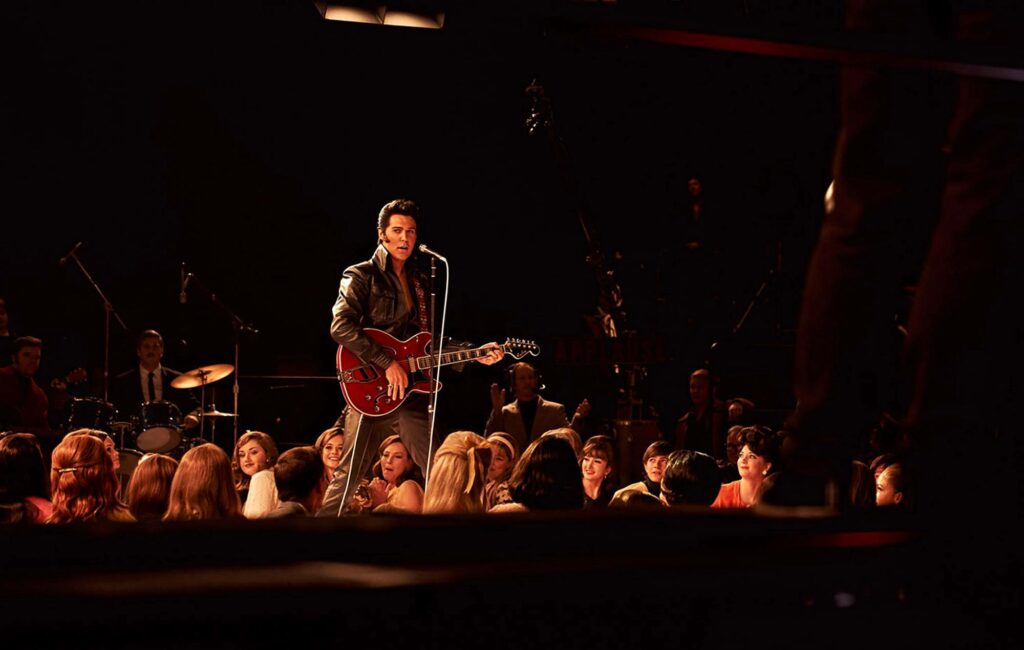 The first trailer has arrived for 'Elvis', Baz Luhrmann's big screen take on the life of the King of Rock & Roll.
The 'Moulin Rouge' director's anticipated biopic is set to land on June 24 and will see US actor Austin Butler tackling the complicated life of the music icon, including his early military days and eventual path to musical greatness.
Butler, who previously appeared in Quentin Tarantino's 'Once Upon A Time In Hollywood' as Manson Family devotee Tex Watson, will star alongside Tom Hanks – who is set to appear as Elvis' notorious manager Colonel Tom Parker.
It's believed that Butler beat competition from the likes of Ansel Elgort, Miles Teller, Harry Styles and Aaron Taylor-Johnson to secure the coveted role.
The first trailer opens with a foreboding voiceover from Hanks' Parker, in which he acknowledges that he is considered the "villain of this here story" – owing to the widespread belief that Parker's interest in Elvis was mainly financially motivated.
From there, we're given a look at some of Elvis' most electrifying early performances, with Butler bearing an uncanny resemblance to The King himself.
Speaking ahead of the trailer's debut, Luhrmann told press that the biopic was a "canvas" to explore the nature of US society at the time of Elvis' rise.
"In this modern era, the life of Elvis Presley could not be a better canvas on which to explore America in the 50s, 60s, 70. It was 42 years, but that's three great lives put into one. What's extraordinary about it is that life is culturally at the centre of the 50s, socially the 60s and actually the 70s. It's a great canvas on which to explore America," he said.
Butler said of the role: " There was many reasons [for taking it], but fundamentally getting to explore the humanity of someone who has become the wallpaper of society in a way and he's held up to such a superhuman status so to get to explore that for years now and learn why he was the way he was and find the human in that icon, that was really such a joy."
Luhrmann also hailed Elvis as "the original punk rocker".
"There's a few rare recordings where the Colonel is being recorded and in the background you can hear Elvis on stage," he said. This is really early in the 50s and the way he's singing, and by description of people that were there, he is the original punk in some regards. Because they're not nostalgic, they're not polite and he's wildly provocative.
"If you read what's written about Elvis in the early 50s, he really did get that RCA dog and roll around on the ground."