ABBA – 'Voyage' review: Marking journey's end with a pop masterclass
It's all you'd expect and everything you'd want – from kitsch to kooky with impeccable harmonies – but that it's a fitting finale is all that matters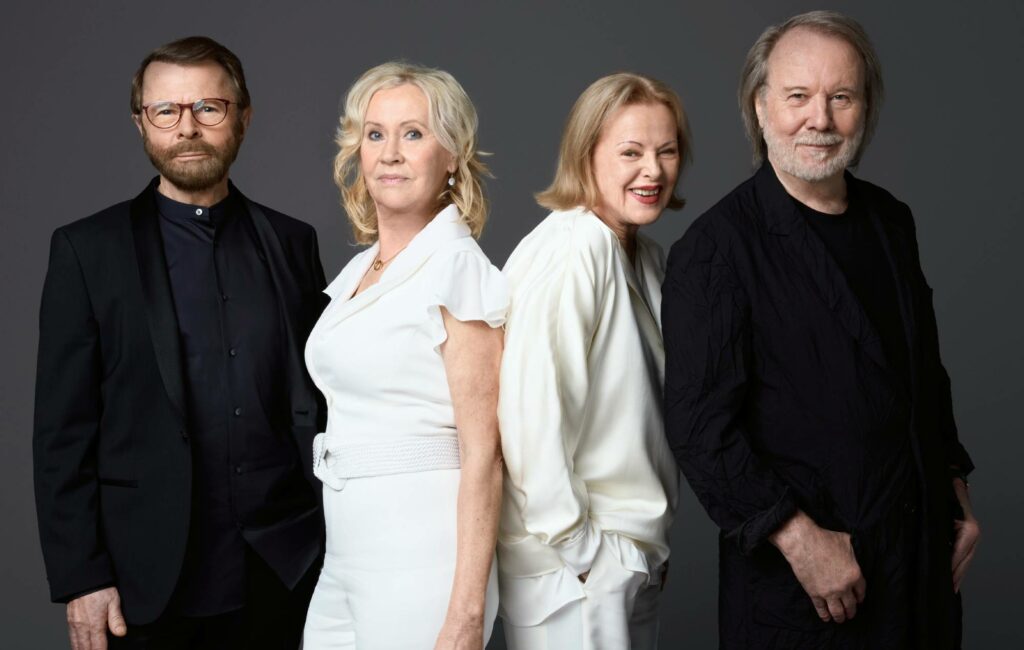 It's an all-new ABBA album, 'Voyage', 40 years since the last one. Even in a world that now lives with an expectation of the unexpected, that's a left-field call many won't have seen coming.
One of the most successful pop bands of all-time (400 million album sales), ABBA's last non-compilation ('The Visitors') debuted in 1981 and marked the slightly tatty end of a supergroup that had dominated the charts since breaking through with a 1974 Eurovision Song Contest win and 'Waterloo'.
After the four members – Agnetha Faltskog, Bjorn Ulvaeus, Benny Andersson and Anni-Frid Lyngstad – became two married couples and then four divorcees amidst some acrimony, what at first seemed like a pause became an unnannounced split and 17 number one singles would be where the Swedish juggernaut came to rest.
Sure, the band's demise felt like unfinished business in the moment, but as decades passed and all offers to reform were rebuffed (including one to be worth a rumoured $1bn) – and notwithstanding the 'ABBA Gold' compilation released in 1992 having become their best-selling album (30 million worldwide, 5.5 million in the UK and still in the charts more than 1,000 weeks later) – it seemed the last chapters in the ABBA story were to remain unwritten.
Yet here we are. The ninth ABBA studio album, the very last we are now assured, is locked and loaded ahead of a series of unique avatar concerts (starring ABBAtars, obviously) that open in London next year. And it's all you'd expect, and everything you'd want.
There are ten tracks, three of which have been pre-released: two at launch to great acclaim at the end of August ('I Still Have Faith In You' and 'Don't Shut Me Down') and a third more recently, 'Just A Notion'.
'I Still Have Faith in You' opens 'Voyage' and it reassures and celebrates, in equal measure, that the wholesome foursome is intact, in touch and maintains belief on the back of memories they've shared. Though Ulvaeus recalls that it wasn't until 15 minutes before the band were finally due to reassemble in the studio that he realised he'd not actually asked the girls if their singing voices had held up in their autumn years. So maybe there's some relief among the soaring chorus and exuberant, immaculate choral climax too.
And so the stage is set for what, it transpires, is a typical mix of the atypical that every ABBA album has delivered. Harking to the love of folk music that first drew the band together in 1972, 'When You Danced With Me' is a glorious Irish ceilidh of the kind that sent Kate Winslet to table tops in Titanic third class, 'Little Things' a Christmas song that drips with music box simplicity and tugs the heart strings as might a fairy tale read aloud. Watch out for the children's choir ripped clean from the 'I Have A Dream' playbook.
'Don't Shut Me Down' is a lyrically-clever nod to the coming ABBAtars, but moreover a gold-plated highlight that speaks to the mini-musical sound that closed out 'Abba, the Album' when Queen Elizabeth's Jubilee was silver rather than incoming platinum. "And now you see another me, I've been reloaded" – what our own 95 year-old Dancing Queen wouldn't give for some of that.
Similarly period is 'Just A Notion', apparently recorded for 1979's 'Voulez-Vous' but narrowly excluded, so polished anew and included here to deliver an 'SOS'-style intro with ranging piano and hooks aplenty up the line. This is the big singalong number you'll be humming for days (want to or not) and, should it come to pass, you'll see Meryl Streep dancing down the quayside to in Mamma Mia 3.
From there we move to the autobiographical phase: 'I Can Be That Woman' is a slow and painful break-up song awash with melancholy and self-blame: the languid delivery of "You're not the man you should have been, I let you down somehow, I'm not the woman I could have been, but I can be that woman now" hangs with the lingering hope and regret of every failing relationship.
And none more so than when there are kids involved – 'Keep An Eye on Dan' has a musical urgency and lyrical fear for the well-being of a shared son, swapped on Sundays between separated parents. The angst and heartache is palpable, the mirror held to ABBA's own lived reality tangible. And if you doubt the cry for help, the track ends with last bars of 'SOS'. If you know, you know.
The three tracks that close 'Voyage' are as idiosyncratic as to be bang on brand. 'Bumblebee' is a twee rumination on the well-being of a species threatened that sparks a lament as the now-retired ABBA sit among the flowers of their metaphorical garden. It's sweet, but unremarkable.
'No Doubt About It' is steps closer to greatness – a crashing, uptempo number in the vein of 'Does Your Mother Know' of old, in this case centred around an apology for a tendency to fight. It's the sleeper hit on the album, no doubt about it, and as the penultimate track finishes at a dead stop with the line "this isn't where it ends." And yet it almost is.
We leave Abba, for the last time, amidst the Stockholm Concert Orchestra and a sea of strings – multiple violins, violas and cellos – with the poignant, haunting and wistful 'Ode to Freedom'. Theirs, newly found with the last chapter banked? Ours, at the end of a box set all but 50 years in length? Maybe both.
'Voyage' is a majestic finish, both familiar and new – drawn, as ever was the case, from a range of musical influences miles wide in breadth and depth. It's ABBA as they ever were, locked in period without apology or shame, and above all is a fitting finale. And maybe that's what matters most.
Tickets for the ABBA Voyage concerts, with bookings now being taken up until 4th December 2022, from abbavoyage.com