Beabadoobee – 'Beatopia' review: alt-rocker explores new territory
On her second album, London star Beabadoobee expands the dimensions of the world in which her music exists
By El Hunt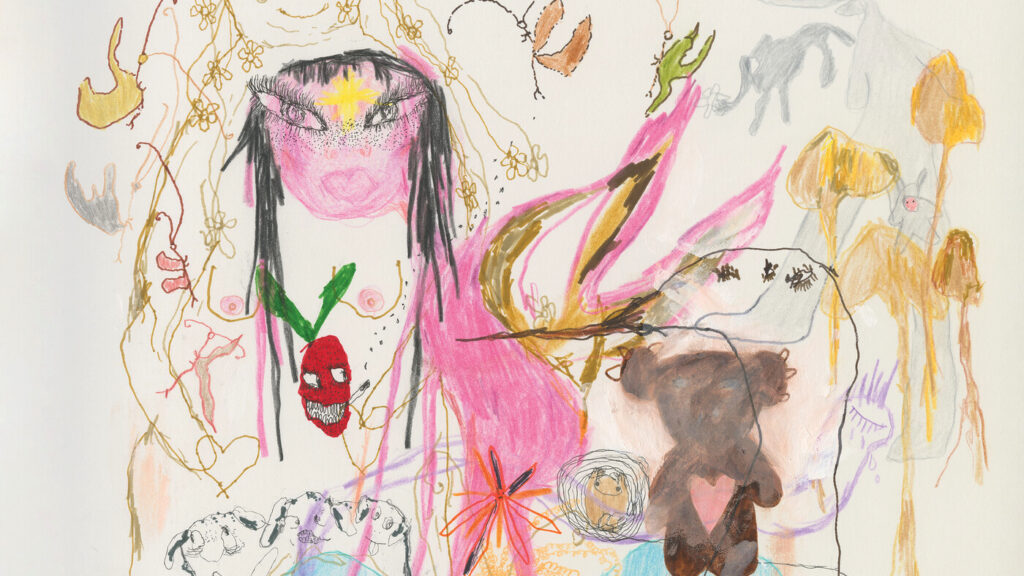 Athough Beabadoobee — aka Beatrice Laus — was born this side of the millennium, much of her output so far harks back to the sounds of the 90s, and the kind of lip-curling indie-rock that could easily headline Kat Stratford's favourite venue in 10 Things I Hate About You.
While her earliest releases drew on the outsider folk-rock of Daniel Johnston and smuggled a smarting dollop of teenage angst into hushed delivery ("They're making me sick," she sang on 'Angry Song', "just go suck my dick"), 2020's debut album Fake It Flowers paired the same lyrical directness with glossier production and the volume cranked up.
Laus was adept at capturing the giddiness of infatuation and a shuddering rage, but sheer directness sometimes came at the expense of further exploration and grit. On songs like 'Horen Sarrison' ("You are the smell of pavement after the rain"), Laus hinted at the further growth that could come from abandoning generalisations in favour of something more specific.
Named after the crayon-sketched secret world that Laus created as a child, Beatopia certainly makes that leap. Opening with this utopian realm's Inspiral Carpets-esque theme tune, 'Beatopia Cultsong' sets the surreal and fairly low-key tone. The grunge-laden 'Talk' and the sugary spikes of '10.36' feel like the most immediate tracks, but they're also outliers on a record that mostly favours something more introspective. Indeed, much of Beatopia is a record about finding yourself through being alone. "Feelin' blue," she sings on 'See You Soon', "I'd rather have a meaning."
Where previous Beabadoobee releases have felt drenched in nostalgia, Beatopia instead reinterprets threads from the past before knitting them into new forms, and the Matty Healy- featuring 'Pictures of Us' — which initially channels the spiny interplay of US emo bands like Slint and American Football — later soars upwards into a spaced-out vocal dreamscape. "I don't think I can do it," Laus sings gently, caught adrift. Softly urging herself to drink water and smoke less, 'Fairy Song' feels like pop-punk trying to sprint through a vat of viscous gunge. The foot-scuffing melodies of 'Sunny Day', meanwhile, sound like All Saints trying their hand at US indie.
Occasionally, Beatopia's momentum slows — 'Lovesong' feels particularly dampened down and sluggish. Although Laus's lyrics visibly dig into deeper places, they don't always connect. The tech metaphors of 'Broken CD' make little sense ("Got a broken CD / that plays constantly," she sings with the optimism of a person who has never spent hours scrubbing a scratched album with toothpaste) and lines can feel chosen for their pleasing cadence rather than the genuine newness they unearth.
That said, it remains a far more exploratory second record with a cohesive, slightly surrealist, mood unifying its 14 tracks — and stand-outs like the orchestral 'Ripples' and 'Talk' deftly show that Laus can tackle both emotional heft and swaggering bravado. It feels like a real step up.