Elbow – 'Flying Dream 1' review: Mancunian veterans return with comforting balm to the soul
On their ninth album, Elbow slow down the pace and deliver one of their most contemplative efforts to date
By Lee Campbell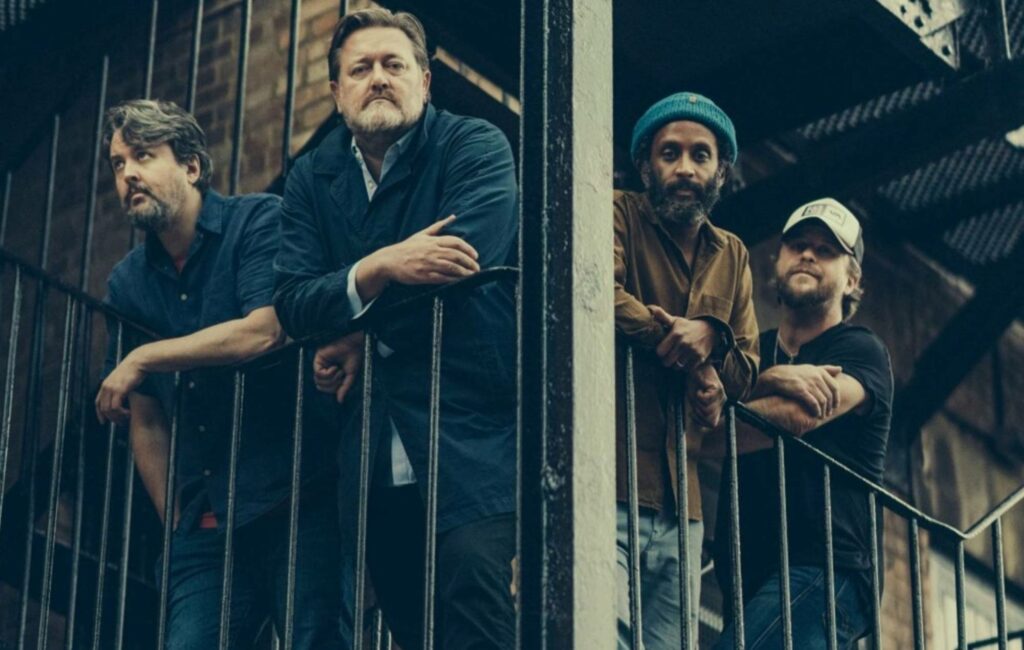 It's staggering that Guy Garvey & Elbow have been making music together for 30 years. The band was eventually christened Elbow in 1997, but the Mancunian musicians had been plugging away in different guises since 1990.
There has always been something quintessentially English about their music and Garvey's vocals. It feels both melancholy and comforting, wrapping itself around you like an old winter pullover. Elbow's ninth studio album, the mysteriously named, 'Flying Dream 1' has finally touched down with us. Written by the band at their respective homes & perfected in Brighton's Theatre Royal, it is a tranquil collection of songs about love, loss and remembrance.
The table-setting title-track patiently builds and could easily fit into a Raymond Briggs animated movie, embellished by some typically ironic Garvey lyrical recollections, on this occasion about his father – "shaking his head at a rich man's grammar."
The soulful 'Is It a Bird' dabbles with the afterlife and has the wintry feel of Kate Bush's 'Fifty Words for Snow.' The recent single, 'Six Words' is a superb track and its creativeness is something that this album could do with more of. Pete Turner's bassline funks out unexpectedly in the mid-section with a sprinkling of Craig Potter's spacious piano chords. It is a wistful tune of gratitude, playing on Garvey's own cherished memories and school journeys. It also contains some of the LP's most heart-breakingly joyous lyrics – "You fling all my plans to the wind." / "I'm part of everything again…now I know your sombre soul."
Elbow's eccentricity is never too far away and comes through in the likes of 'Calm and Happy' and the Bjork influenced vocals within the longing 'Red Sky Radio (Baby Baby Baby).' The abstract and ethereal 'After the Eclipse' flirts with psychedelia, whereas the delicate, travelling beat of 'The Only Road' touches on nature and destiny.
One track in particular brings their 2008 Mercury Award winning album back into focus, propelled by Guy Garvey' imaginings of his wife Rachael Stirling meeting his late friend and Mancunian musician Bryan Garvey (nicknamed the 'Seldom Seen Kid') – "Babe if you'd met him, you'd swirl in a chaos of joy." Gentle brush strokes on the snare drum dance gently with piano & clarinet on this sumptuous dedication piece.
'Flying Dream 1' may be lacking in soaring anthems, however, its serene imperfection carries you along on a smooth journey that is enjoyable, if not inspirational. Guy Garvey feels very at ease on this album and the Elbow collective are content to slow down the pace and invite us to take the time to have a good look & listen at everything around us.