The War on Drugs – 'I Don't Live Here Anymore' review: Fatherhood looms large on soaring fifth album
Five albums into their career, the Pennsylvania rockers are still experts at delivering soul-soaring anthems
By Lee Campbell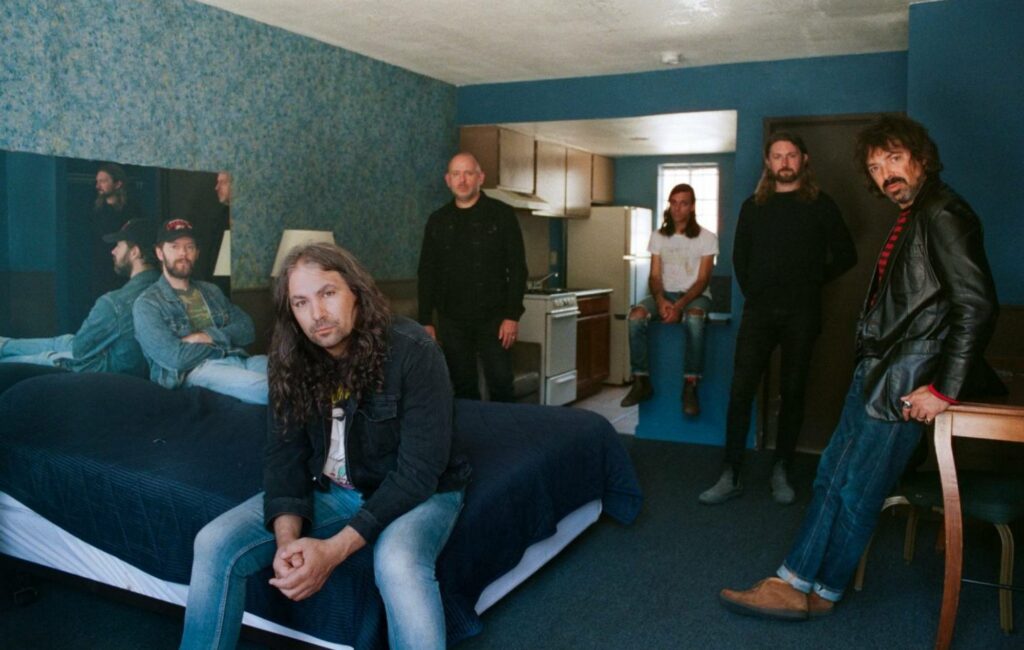 In 2017, The War On Drugs released their fourth album, 'A Deeper Understanding.' Months later, band leader Adam Granduciel was picking up a Grammy Award for Best Rock Album. A blistering world tour followed, proving their place as arena-filling juggernauts. As that tour wound down and Granduciel gazed towards their fifth album, he became a father for the first time, with long-time partner and actress Krysten Ritter.
It's clear that Granduciel's life-changing experience of fatherhood has reliably informed their latest record. The lead single and opening track 'Living Proof' has Bob Dylan stamped all over its folky intro, but comes complete with lyrics that address a sense of fatherly responsibility.

"I will protect, I'll keep improving…love overflowing," he sings – reflecting the frontman's joy with fatherhood.
Granduciel and Ritter also christened their son Bruce, after 'The Boss' himself who has been a constant welcome comparison for the band over the years. As well as Dylan and Springsteen, there are also shreds of Tom Petty in 'Old Skin' and 'Harmonia's Dream.'
The latter's synth-keys solo honours the Krautrock gods of the same name. Current single 'Change' is west-coast driving perfection with its rousing chorus. There is a quickening urgency in 'Victim' as it probes and pulses, but it never really takes off. Anthony LaMarca's exquisite guitar musicianship comes through strongly in separate bursts during the icy 'I Don't Wanna Wait.'
The title track,'I Don't Live Here Anymore' has that belting War on Drugs sound that hits you immediately like a sonic sledgehammer. Pop-folk outfit Lucius provide a luscious, gospel-infused chorus with Granduciel that will have you humming from the rooftops. Despite the upbeat melodies, there are also some stark lyrics on show – "Walking through this darkness on our own / Is my life just dying in slow motion?"
There are undoubtedly themes of loss or perhaps feelings of simply being lost, across the album, no more so in the touching ballad, 'Rings Around My Father's Eyes' – "I've never known what way I'm facing." Indeed, Granduciel has never chased or been comfortable with fame when it did finally arrive. As the brilliant closer, 'Occasional Rain' confesses, "I got swept up in a world so strange, I slipped away. I'm a stranger and I don't know why." It is clearly something that Granduciel still wrestles with.
With the previous two albums, The War On Drugs took us to a Nirvana that we could completely immerse ourselves in.

While those otherworldly soul-searching highs are just out of reach on this record, it's still a mightily impressive album from the Pennsylvania four piece – now safe in their status as one of the world's biggest bands.