beabadoobee: return to Beatopia
At the age of seven, Bea Laus dreamed up an imaginary world: Beatopia. beabadoobee's second album sees a return to her childhood construct while unveiling a new, more mature, sound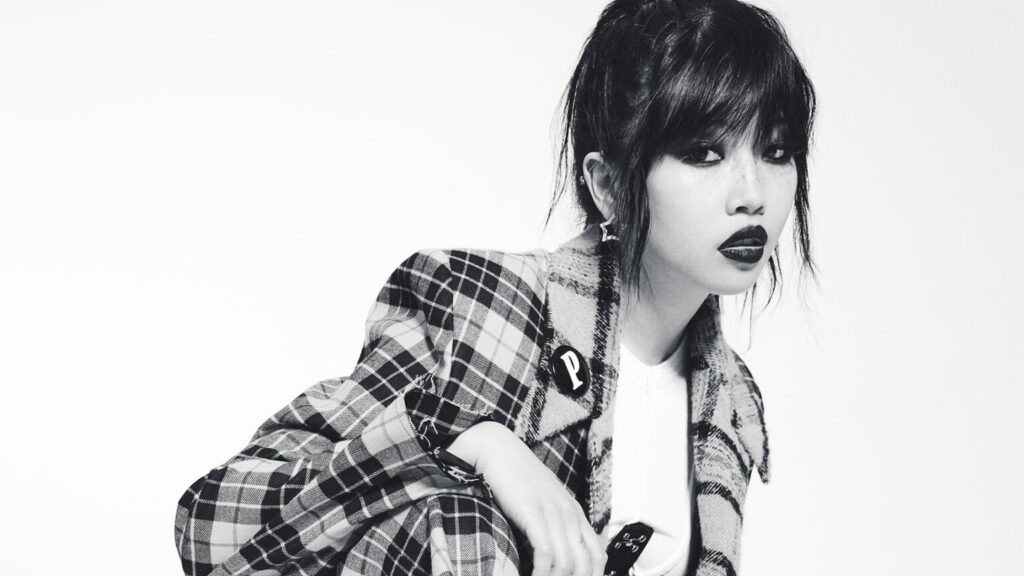 Bea Laus is taking me on a metaphorical trip. Specifically, to "a place where everyone's in gilded, 1800s garments and crazy attire, and there's fairies and crazy monsters and all the food you can want. And no boys. Everyone's in crazy dresses."
Let the picture form in your mind, too. Go on. Close your eyes. The air smells like lavender and you're probably wearing a ruff. Got it? Good. You've reached Beatopia, the inner world conjured up by Laus — who is better known as beabadoobee, already one of her generation's most iconoclastic British musicians — when she was seven. Now 22, that childhood spirit has been resurrected to inform her sweet, smart and frequently surprising second album, Beatopia.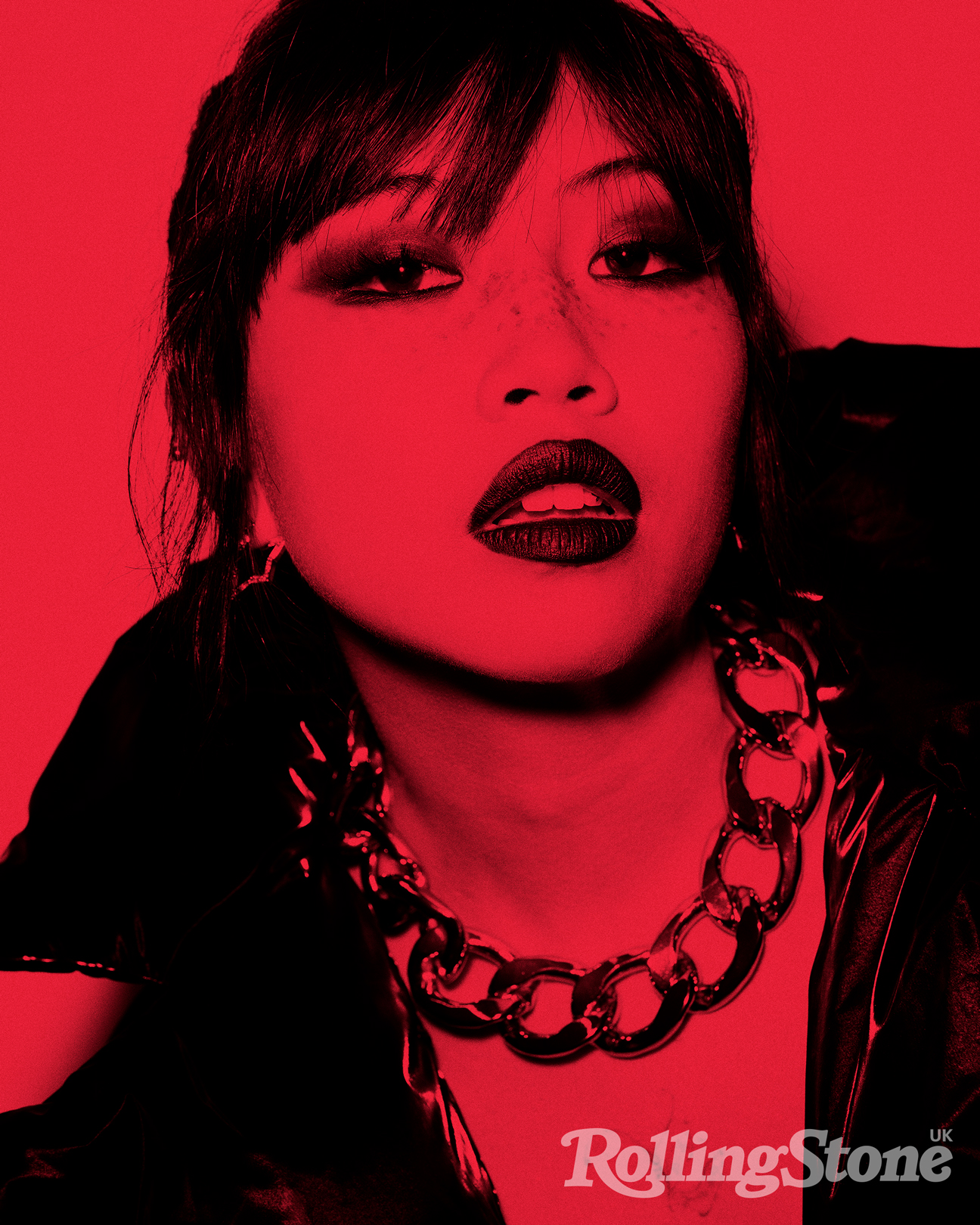 When we meet at her Rolling Stone UK shoot in mid-May, however, Laus is firmly ensconced in reality. At a studio in east London, she cheerfully details her ridiculously packed calendar for the foreseeable future here on planet Earth: today is promo, tomorrow she's filming some performances of her new songs, and soon after, the beabadoobee band will take a support slot on Halsey's US tour.
As Laus chats, using Spotify on my phone to remember the name of a band she wants to talk about (Minus the Bear), she details the pros and cons of touring. (Con: she literally just got back from a run of American dates around her Coachella appearances. Pro: PinkPantheress, her friend and Beatopia collaborator, will be on the road with her this time; plus, "Every time you support a big artist, they just take care of you. There's catering," she says with a grin.) As we talk, she trains an expert eye over her reflection in the mirror of the glam station where we're sitting. Assessing her hair and makeup — the eyeshadow should be winged out "just so", the base concealer simple and light, and her under eyes dark, because she likes to "look tired" — the Philippines-born musician wants to ensure the integrity of the Beatopia aesthetic. The clothes for today's photographs are monochrome with hints of red. Along with the music itself, the look Laus is pursuing feels more grown-up than the grungy, Y2K sound and style she was known for in her younger years.
"There's fairies and monsters and all the food you want"

— beabadoobee
Indeed, until she started to share the music and visuals from Beatopia, beabadoobee was fairly exclusively thought of as one of the princesses of contemporary pop-punk. Between 2018 and 2019, she put out four EPs — Lice, Patched Up, Loveworm, and Space Cadet — on Dirty Hit, with whom she'd signed after catching the attention of multiple labels when her acoustic bedroom pop song, 'Coffee', written aged 17, unexpectedly went viral. (Laus chose to sign with Dirty Hit, she told me during an interview years ago, because of her love for its biggest act, The 1975. She now counts the band among her peers and co-writers.) Across those releases, her songwriting developed away from its cute, quietly observational beginnings, and into the riptide, electric guitar pop-punk which came to define her first album, Fake It Flowers, released in October 2020.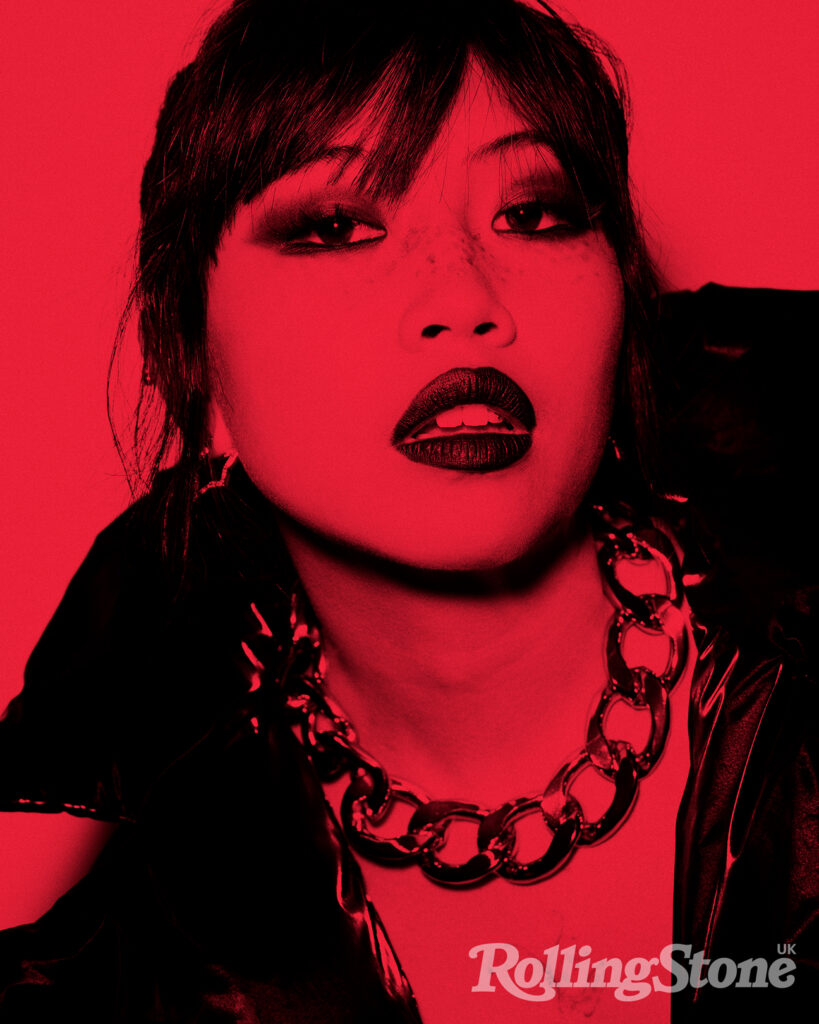 That record was written, "just after doing an arena tour with The 1975. I was like, 'I wanna make music that can fill this arena.'" Certainly, she met her own brief: Fake It Flowers is full of what she calls "pop-rock bangers", inspired largely by guitar bands like The Cardigans and The Smashing Pumpkins. At the beginning of 2020, she'd been shortlisted for the BBC's Sound of 2020 poll and the BRITs' Rising Star award. In the final chapter of her ascendancy, Fake It Flowers cemented her place as a bonafide talent, with both critics and her adoring fanbase. Looking back, the album feels like it played a part in the stirrings of a major trend towards 90s and 00s revivalism among Gen Z more generally. For Laus, however, who was 19 when she was working on the album and had only just turned 20 when it came out, the whole thing was kind of a teenage phase.
"I love Fake It Flowers and those songs, but it represents 19-year-old Bea. It does feel very different to who I am now"

— beabadoobee
"After Fake It Flowers, a lot of the pop-punk and Y2K [genre] got so big, but it was weird because I completely grew out of it whilst I was doing the press. I think that genre-wise, it was almost kind of forced," she says of her debut. "So, everyone else was doing it and I was kind of getting cringed out by everything. I love the record and I love playing those songs, but it represents 19-year-old Bea, and it does feel very different to who I am now."
Indeed, the album that Laus will release on 15 July is a new prospect altogether. It maintains a little of the Fake It Flowers bite (she describes first single 'Talk', for example, as a "cousin" to her previous output), but largely, Beatopia sees the beabadoobee project traversing new sonic planes. Featuring experimentation which pings around like a pinball from Nelly Furtado and Gabrielle-inspired R&B ('Sunny Day') to simple balladry ('Lovesong') via nods to bossa nova, Filipino OPM and even midwest emo, the album is a wide-ranging statement of self, crafted by an artist who very clearly loves music in so many of its forms, and couldn't possibly contain that solely within her established brand of mall rock — no matter how good at it she may be.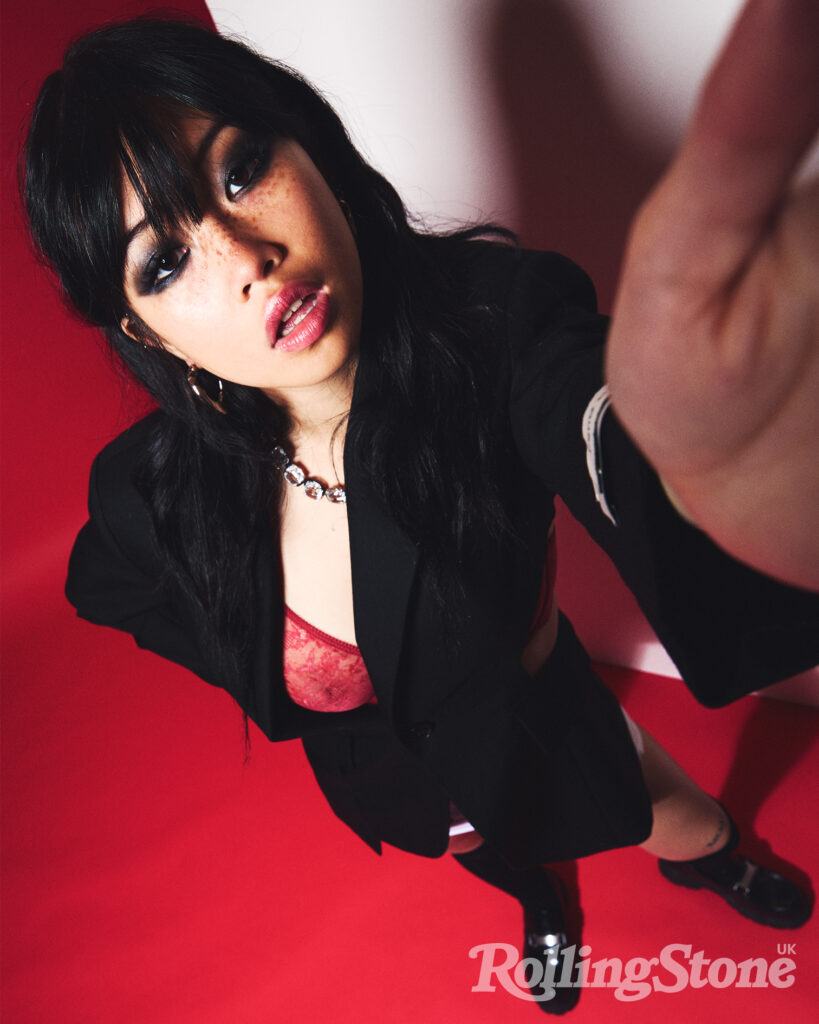 Made over the course of a year, beginning in February 2021, Beatopia is the product of a lot of soul-searching. "I was feeling quite lost after Fake It Flowers," says Laus. "I didn't know what type of musician I was meant to be, and it was almost like I was creating music for other people and not myself." Covid-related disruptions to tour schedules had meant that she didn't really have a sense of how her fans felt about the record in real-world terms. In some ways this was confusing, but in others it was liberating: she "finally felt [I had] enough freedom to do whatever I wanted".
The major change that allowed Laus to embrace her musicianship more fully was her extremely close friendship with the album's co-writer and co-producer, Jacob Bugden, who she met during the making of Fake It Flowers, when he started playing session guitar for her. (She also hired Bugden to play in her live band, initially because she "had envisioned a shaved head in my band", to the point where she had previously threatened her much-loved bassist Eliana Sewell with the clippers.) Soon, the two musicians discovered that they had similar tastes and aspirations in terms of where her project was going to go.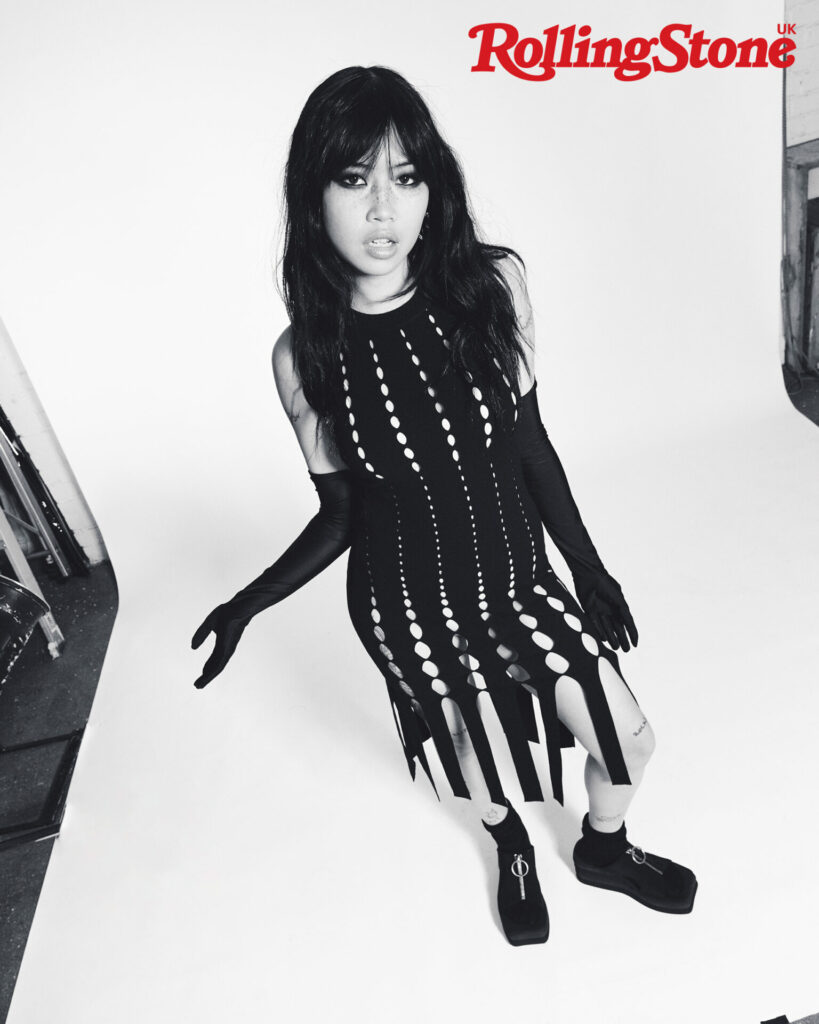 "I think we both had the same kinds of feelings towards Fake It Flowers," Bugden explains when we speak a few weeks later via a FaceTime call from sunny Atlanta, Georgia — one of the stops on the Halsey tour. "It was a bit too immature, and it wasn't as encompassing of her personality as it could have been."
As a result, they started writing together, and after a highly productive week during which they worked on 'Fairy Song', '10:36', 'Tinkerbell Is Overrated', and 'Talk' — four of the tracks that appear on Beatopia — they began making the album in earnest. For weeks at a time, they'd hole up in a studio in Wandsworth, south-west London, smoking weed and deciding which noises they wanted to make each day: sometimes they were inspired by a specific demo recording of 'Maps' by the Yeah Yeah Yeahs; at others they'd try to recreate the way Arab Strap combined electronic drums with acoustic guitars.
"Sick! We're just going to get high and make music!"

— beabadoobee
"I was just like, 'Sick! We're just going to get high and make music,'" Laus says, laughing at the memory.
The experience of creating Beatopia with Bugden proved to be revelatory, especially because Laus had found studio collaboration tough in the past. "I'm still trying to grow into myself, but back then I was still figuring a lot of stuff out and that took a massive toll on my opinions and decisions, and I was very easily influenced. It took a bit to admit that, but honestly, I think it is just a part of growing up," Laus says. Making the record with her "best friend", however, couldn't have been more different. "We understand each other so well, so much to the point that when it comes to music, it fits perfectly, like puzzle pieces," she adds. As if to illustrate this, Bugden tells me an uncanny story during our call.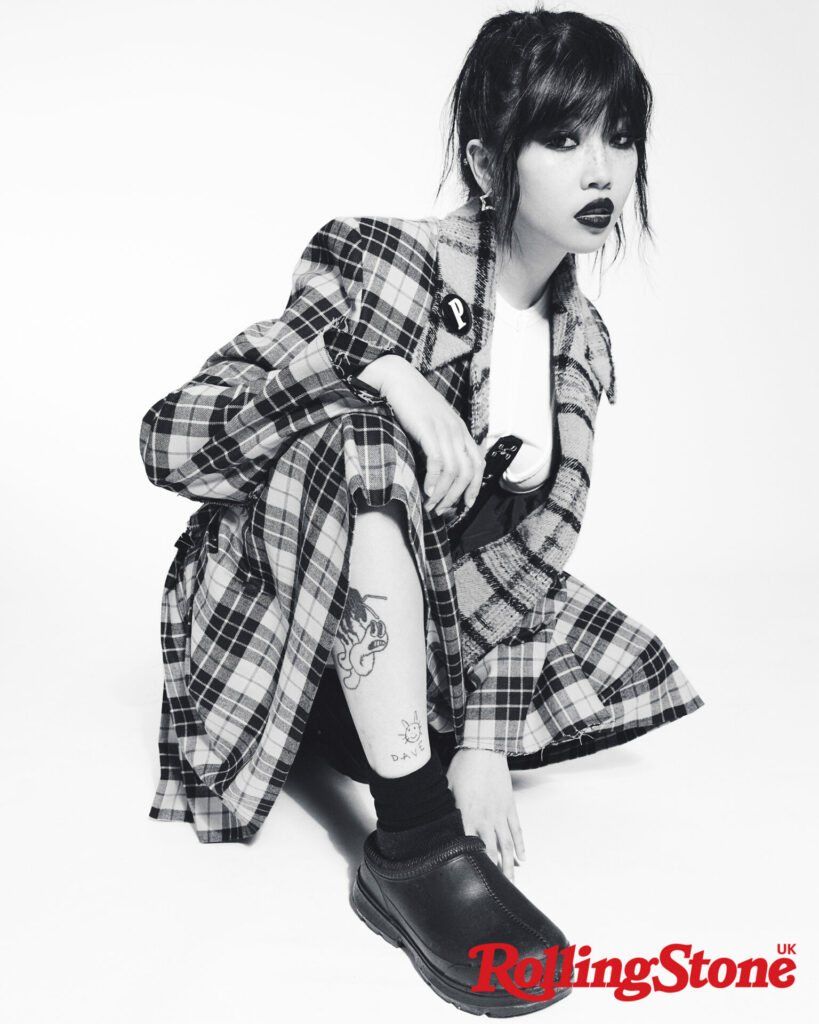 Worse for wear at the end of the session where they'd made the album's trippy, Beatles-in-their-LSD-era intro 'Beatopia Cultsong' — "we got fucked" he recalls fondly — he picked up a guitar and absently started playing the riff that resulted in the Beatopia track 'The Perfect Pair'. "And Bea just sang it, the whole first verse, just there," he says, the amazement on his face still clear on the screen of a phone with middling-to-shit reception. "I've got the voice note still; I listen to it all the time. It was the first thing I played on the guitar, and the first thing she sang, and the song was just made there. It was literally out of nowhere." Their working relationship, he says, is "something very magical". For Laus's part, she tells me simply that she hopes to make music with Bugden for the rest of her life.
Of course, other collaborators helped assemble the eclectic landscape of Beatopia. Matty Healy, with whom Laus also made the 2021 EP Our Extended Play, alongside the other members of The 1975, appears on the twinkly, American Football-adjacent track 'Pictures of Us'. The song began life as Healy's own song, written initially with Bugden, but was subsumed by Laus, who accepted it greedily when it was offered to her later, though she changed some aspects. Elsewhere, PinkPantheress — the soft-voiced creator of catchy but intricate sonic worlds, and therefore a natural musical bedfellow for beabadoobee — contributed to 'Tinkerbell Is Overrated', while Jockstrap and Black Country, New Road's Georgia Ellery plays strings that swell in your chest across the album.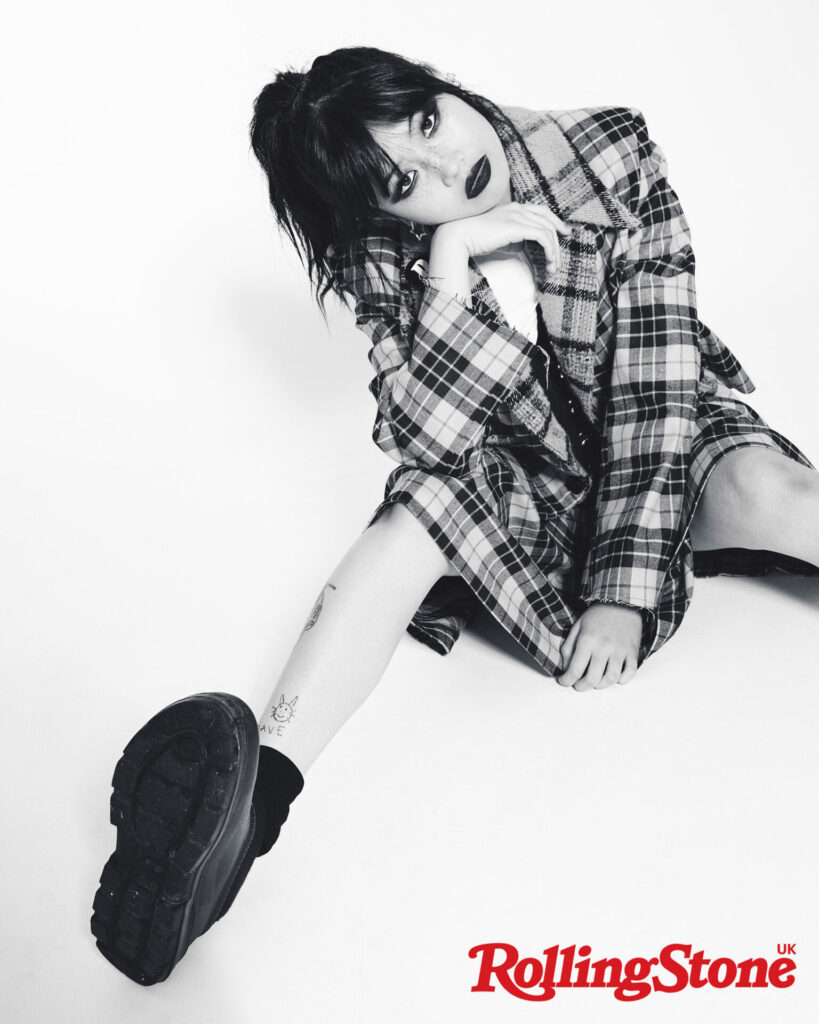 Beatopia, however, isn't just about the sounds: it's just as much a new visual identity for beabadoobee as it is a sonic one. Gone are the cargo pants and Punkyfish garb, and in their place are Stella McCartney, Sunnei and Louboutins. The album artwork, by tattoo artist Shabalaparabala (from whom Laus and Bugden recently got their Beatopia tattoos) is self-consciously childlike, to capture the album's origins in seven-year-old Laus's brain, and the music videos by and large are simple and crisp, directed by Luke Casey and Alexandra Leese.
The visual for 'Talk', which references clips by Papa Roach and Limp Bizkit with its fisheye camera and crowd of fans, Laus says with some delight, has wound up some "old men" on the internet. ("Just your classic, like, 'Why is she trying to be Limp Bizkit?' Every time I get a hate comment from old men, it's like, 'It's because you want to do it. You're just angry that I'm doing it,'" she eye-rolls comically from under long, thick lashes.) Meanwhile, the clip for 'See You Soon' is in black and white, and includes the Thai short film Mobile Men, directed by Apichatpong Weerasethakul, among its touchstones.
"I always blamed my past for my mistakes, and I beat myself up so much, but sometimes mistakes have to be made to learn a lot of things"

— beabadoobee
Indeed, 'See You Soon', a song written immediately after Laus's first trip on mushrooms, is, she says, "the single out of all the singles that describes the world of Beatopia and what I want to be as an artist, the aesthetic of it." In the music video, she's filmed in the countryside as the natural scenery flies past her, replicating the enlightenment of her psychedelic experience. "I don't owe this record to 'shrooms or whatever, but I was like, 'I actually trust myself to do these psychedelics' and knew that I was strong enough to get through it and be OK at the other end," she says now.
It's a similar type of self-assurance that encouraged Laus to revisit Beatopia in the first place. For years, she had buried the concept deep after a teacher at her primary school found a map she'd drawn of the dream world, stuck it up for the rest of her class to see, and laughed at what she'd made. These days, her concept of Beatopia, unearthed and unlocked, is less literal, and more a symbol for her new-found refusal to carry around trauma or shame.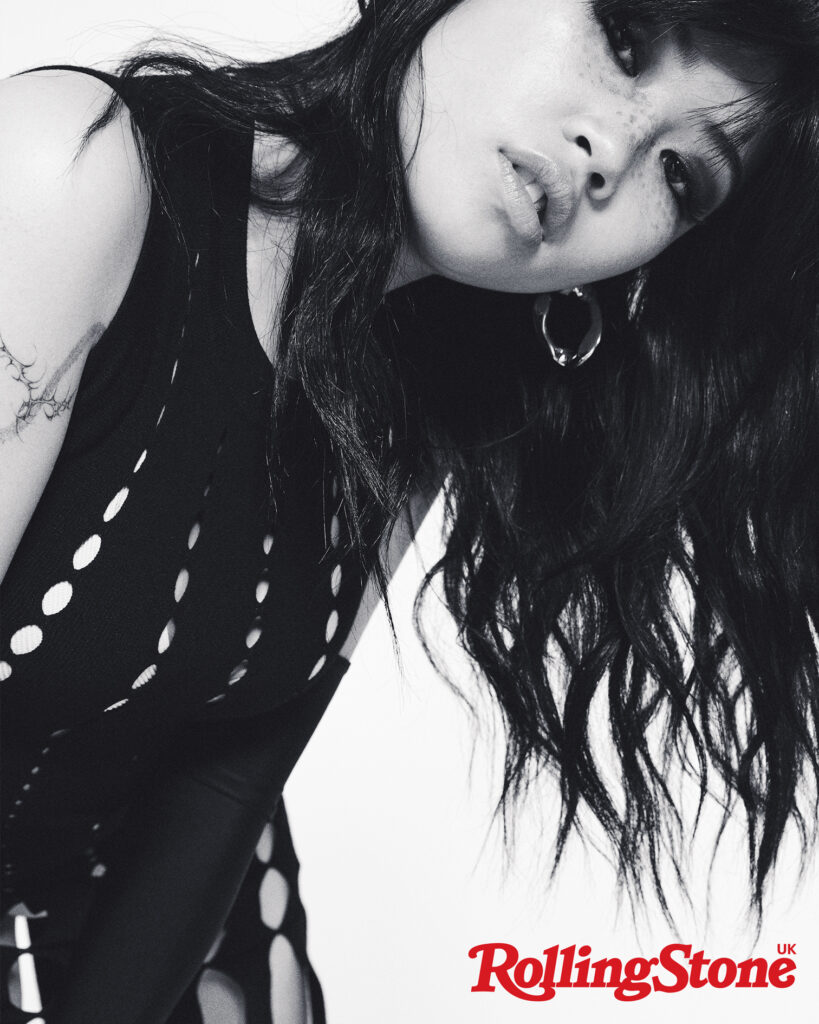 "The misconception people have with Beatopia is that it's a conceptual record. As much as it was when I was seven, and as much as it is if you want to think about it the fun way, I feel like it's something I had to dig in and find within myself," she explains. "I was coming to terms with a lot of family trauma when I was a kid, and that came hand in hand with the fact that I moved to London when I was three and my parents were very unfamiliar with this country. Then high school happened, and I was the only Asian kid in school — it was predominantly white — and it was really hard to fit in. I felt like an alien. I always blamed my past for my mistakes, and I beat myself up so much, but sometimes mistakes have to be made to learn a lot of things."
The result of coming to terms with all of that, Laus says, is Beatopia, a sparkling ode to the universe inside her, with all its reckless impulses and colour and, apparently, fairies. It is an assertion of defiance and of personal growth in every possible direction. "Everyone has a Beatopia inside them. Beatopia was something I had to hide away — it just took time to rediscover it and to accept it," she explains, as the final touches are made before she's ready for her debut Rolling Stone UK shoot. She is smiling at herself in the mirror as she talks, and she looks pleased with what she sees.
Taken from the August/September 2022 of Rolling Stone UK. Buy it here.
Photography: Mark Cant
Fashion: Sacha Dance
Fashion Assistant: Douglas Miller
Hair and makeup: Sophie Cox