Emily Eavis on Glastonbury Festival's long-awaited return
As the world's greatest festival returns – two years later than planned, after COVID put an abrupt stop to its 50th anniversary celebrations – Rolling Stone UK meets co-organiser Emily Eavis on Worthy Farm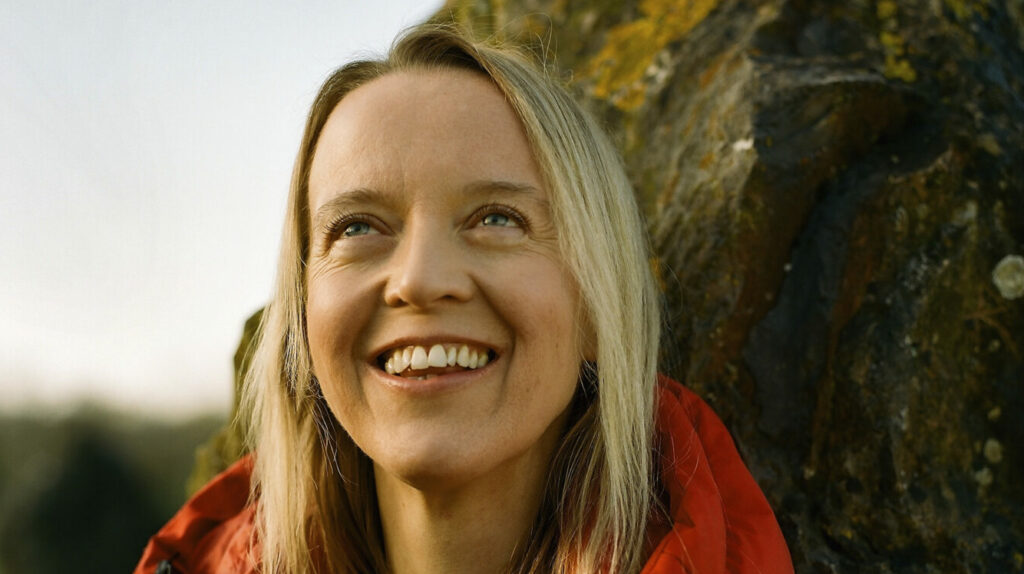 It seems implausible now, but there was a time when Emily Eavis couldn't even give Glastonbury tickets away.
As a child during the festival's more counter-cultural era of the 1980s and early '90s, she would often try and persuade her schoolmates to come along.
"I remember taking in books of tickets in my blazer pocket and going, 'Come on guys, anyone else fancy it?'" she laughs. "I was a total outsider at that point, because it was the most feared thing in the local community. It was like, 'Oh God, she's part of that, the weirdos down the road!'"
Thirty years on and things are rather different. Emily Eavis is now the festival's co-organiser alongside her father, Michael, and books the line-up in conjunction with her husband, Nick Dewey. And Glastonbury attendance has become just a tad more prized than during her school days – 'the weirdos down the road' have transformed into national treasures, celebrated custodians of the UK's largest and most beloved festival.
"There's definitely more demand for tickets," she grins. "Even on the train the other day, someone sat next to me and said, 'Can I just get a couple of tickets?' It does feel like this year everybody's going to use their ticket…"
Of course, the 2022 festival represents the first chance in three years for anyone to use those tickets. Eavis describes the 2020 Glasto cancellation, in mid-March as the pandemic spiralled out of control, as "devastating".
"It was very sudden," she remembers. "In a week, we went from running a full festival to having everybody out of the office and back at home, and no festival."
The 2021 cancellation was more anticipated, but no less distressing. So no wonder that, as Rolling Stone UK exclusively catches up with Eavis on Worthy Farm a month ahead of the 2022 event, the excitement is palpable. Looking out of her farmhouse office window, she can see the already erected Pyramid, Other, Park and West Holts stages, while hundreds of workers swarm over the site, making sure everything will be just perfect by the time 200,000 people pitch up on June 22.
"[Covid] was very sudden. In a week, we went from running a full festival to having everybody out of the office and back at home, and no festival"

— Emily Eavis
Even the mother of the Ukrainian family Eavis recently welcomed to the UK – after finally conquering the government's woeful visa scheme – has been working in the office (having been briefed that the Somerset countryside is about to become rather less tranquil).
There's still plenty to wrestle with as the post-COVID, post-Brexit, mid-cost-of-living-crisis landscape causes shortages of just about everything ("Fortunately, we do our own toilets, so we'll have enough of them," quips Eavis of Glasto's notorious 'long drops'). But it's clear this year's festival is set to be even more special than usual.
"It's going to be Glastonbury and more," Eavis says. "We haven't had two years off in a row since the '70s, so anticipation and emotions are high. We're coming back as different people and it will feel much more significant and special because everybody's gone through this huge thing."
And that's before you even think about the music. There will be over 3,000 performances across the weekend, from obscure jugglers to the world's biggest stars, with Eavis picking out headliners Paul McCartney ("The 50th anniversary moment we were all looking forward to celebrating back in 2020") and Billie Eilish ("It's always exciting, somebody's first headline moment on the Pyramid"), plus this year's 'teatime legend', Diana Ross ("That's a lifetime booking") as weekend highlights.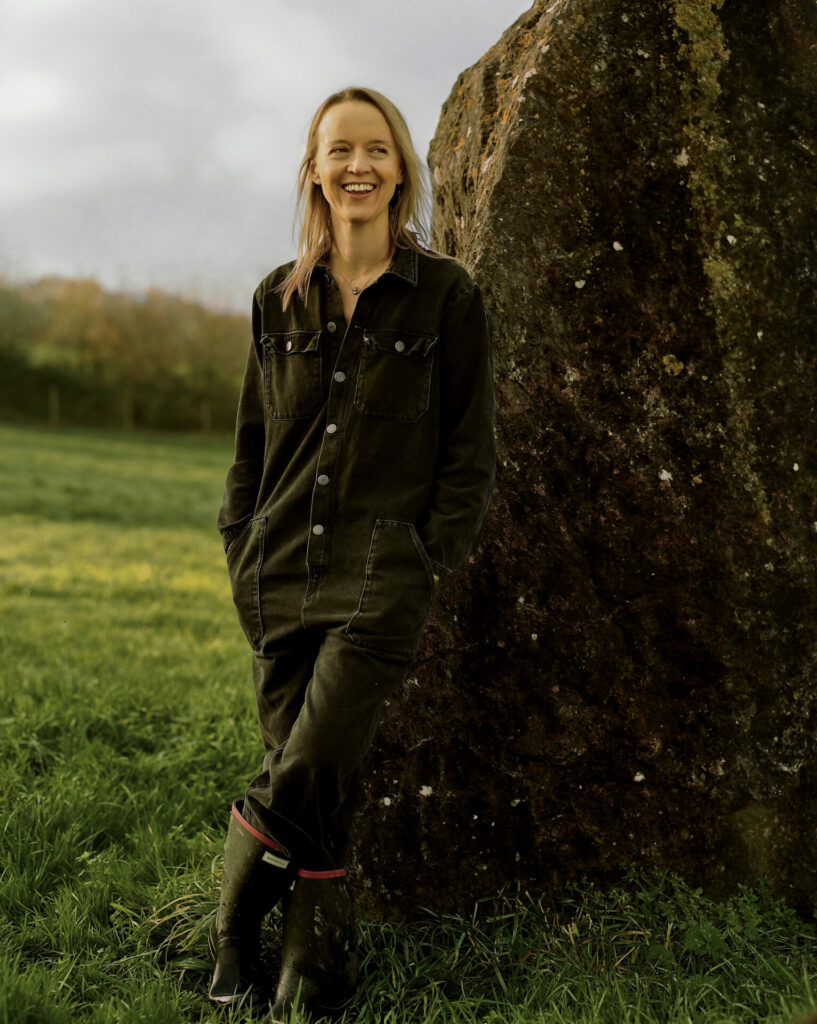 Such is Glastonbury's legendary vibe that Eavis says emerging US superstar Olivia Rodrigo won't just make her UK live debut at the festival, but is "really planning on getting stuck in, she's coming for the whole weekend and that's great".
Social media is rife with speculation about who might supplement the bill with surprise sets (Harry Styles is regularly mentioned), but Eavis isn't giving much away.
"There are going to be some surprises scattered about the weekend, but I don't want to overly build them up," she says. "I remember the crowd at the Park Stage thinking that, because we were finishing early on the Sunday, Daft Punk were playing. They were waiting until 1am, in spite of us saying, 'Look, there are no bands on now'. But there will be a lot of artists around, getting stuck into different areas of the site…"
With Kendrick Lamar closing the Sunday night, this will be the first modern Glastonbury not to draw at least one main stage headliner from the indie/alternative rock world. Eavis says this is coincidence – "That was just how it came out; we always try and create the best line-up we can, and it just fell into place in this way" – but she does cite Glastonbury's constant evolution as a key factor in its astounding longevity.
"It has been very, very gradual," she says. "But it's never been afraid to change direction or make big moves, whether it's building the [super] fence [in 2002] or Jay-Z headlining [in 2008]. There's always controversy and you can always find yourself in the middle of some hot-headed issue. But if you try to shut out the voices of doom and just do what you think is right for the event, then it will always do well."
And, despite the enforced fallow years, Eavis is more upbeat about the festival's future than ever. Glastonbury secured a long-term licence until 2024, but Eavis says she's in talks with Mendip District Council to see that extended and declares, "We're definitely going to run for the next few years – we're on a roll now." Thoughts of expansion via the much-touted Glastonbury Variety Bazaar are now completely shelved ("We're sticking with the festival we know and love – the thought of doing another show right now would be impossible"), as Eavis concentrates on the main event.
She already has her 2023 headliners booked, alongside much of the supporting cast. But – in contrast to her dad, who would often drop a heavy hint or two – she's keeping her dream future headliners under wraps.
"That feeling when people settle in, pitch their tents and the cheering runs through the valley – I just can't wait to hear that cheer again. It's going to be like the best Christmas ever"

— Emily Eavis
"There are a couple of people on my list, but I'm going to remain tight-lipped because we're in talks with a couple that we've been trying to get for a long time. I don't want to get into trouble! My dad used to put the bands on the poster before they'd confirmed. In 1982, he put U2 on – it was the old tactic of, 'Come on, you're on the poster, you've got to play.' You wouldn't get away with that now."
And, of course, there's always much more to Glastonbury Festival than just the names on the bill, however stellar they may be. That's why everyone – from the artists to the fans to Emily Eavis herself – just can't wait for this year's event to get under way and help banish the horrors of the last two years.
"I keep thinking about the Wednesday night," she enthuses, as she heads out into the fields to oversee the final preparations. "That feeling when people settle in, pitch their tents and the cheering runs through the valley – I just can't wait to hear that cheer again. It's going to be like the best Christmas ever."
Glastonbury Festival takes place from June 22 to June 26