Rise and Foals: a day with one of the UK's most crucial rock bands
Rolling Stone UK joins Foals in the rehearsal studio as the band gear up for a hectic summer touring their pulse-pounding new album 'Life Is Yours'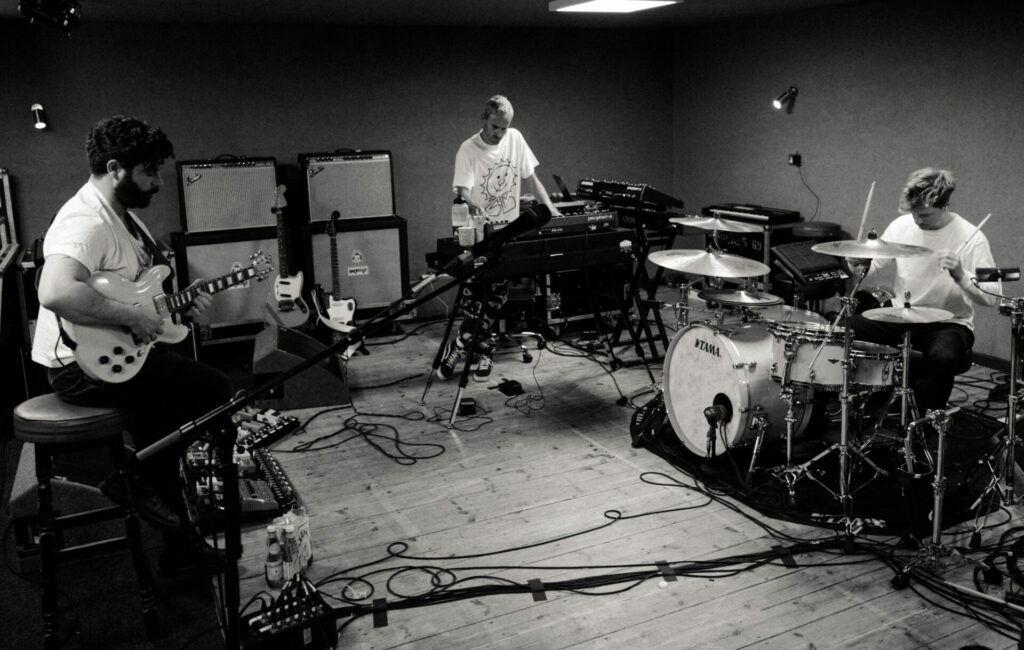 Tucked away under the railway arches on a residential street in Putney, south-west London, a beast is stirring. On a bitterly cold day in late March, Foals frontman Yannis Philippakis is standing at the door to the band's rehearsal room, beckoning me in. "Have you got earplugs?" he asks in a concerned manner, as he leads the way through a small lounge and into a large practice space.
At one end of the room, Foals are set up as they would be onstage, surrounded by masses of instruments, effects pedals and amps, a mixing desk and a criss-crossing labyrinth of wires and flight cases opposite them. There's no time for small talk as Philippakis says: "Let's get on with it so we can all go to the pub."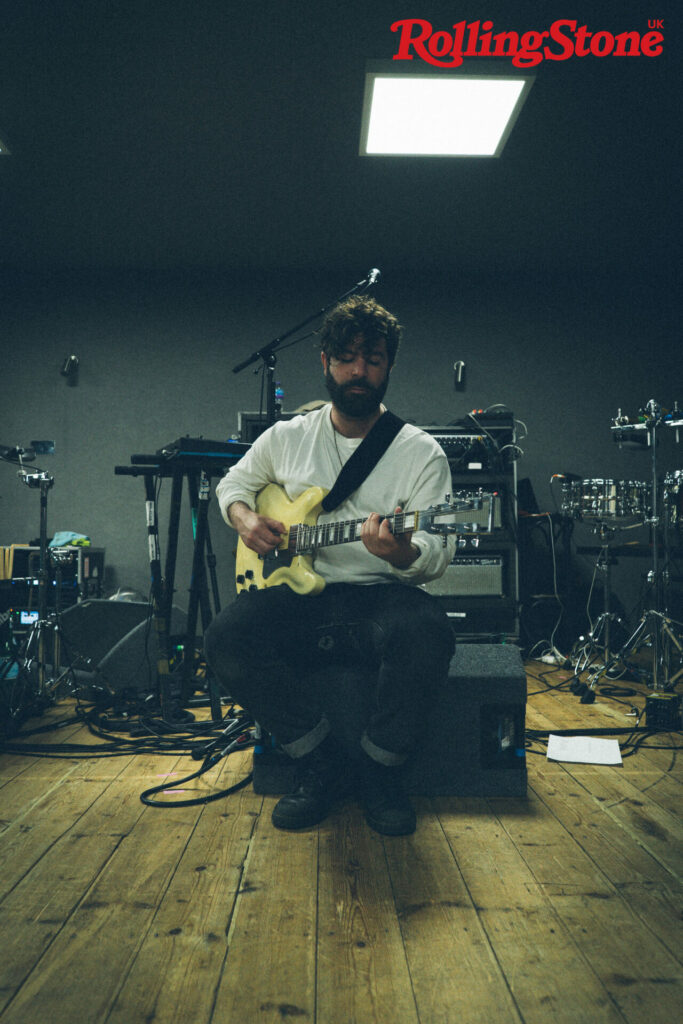 After I utter a quick hello to guitarist and keyboardist Jimmy Smith, drummer Jack Bevan and touring musicians Jack Freeman and Kit Monteith — wham! — Foals dive into the jubilant title track of their excellent new album Life Is Yours. Don't worry, my earplugs are in.
Immediately, everything that has made Foals one of the UK's most important guitar bands is present and correct: the wiry, melodic guitar lines, propulsive beats and a rhythmic swagger, those yearning hooks, and that moment that all great Foals songs have where everything seems to lock into one exhilarating gear. In between the airy synths and funk-laden grooves, there are also some new tricks that add an extra dimension. This characteristic flows through their new record. Foals have always been the danciest of rock groups but Life Is Yours dramatically ramps up the Balearic euphoria.
Then, all of sudden, it's over. What to do when you're the only person in the room who's not in the band and they've just played an absolute banger? You clap. It's polite. Philippakis smiles. "You like that?"
"It was a valuable experience to work with multiple different producers, to expand the family that's involved for the record"

— Yannis Philippakis, Foals
"I thought it sounded a bit furry," says Bevan.
"It did a bit, it's this room," responds Smith.
"If we took our headphones off, it wouldn't sound furry," states Philippakis, "it would sound like waking a dinosaur up."
Watching Foals rehearse is to be introduced to the band's live shorthand. Songs can be "furry", "sleazy" or "spicy", or, as in the case of some of the backing vocals they were working out earlier in the day, they can be "heinous".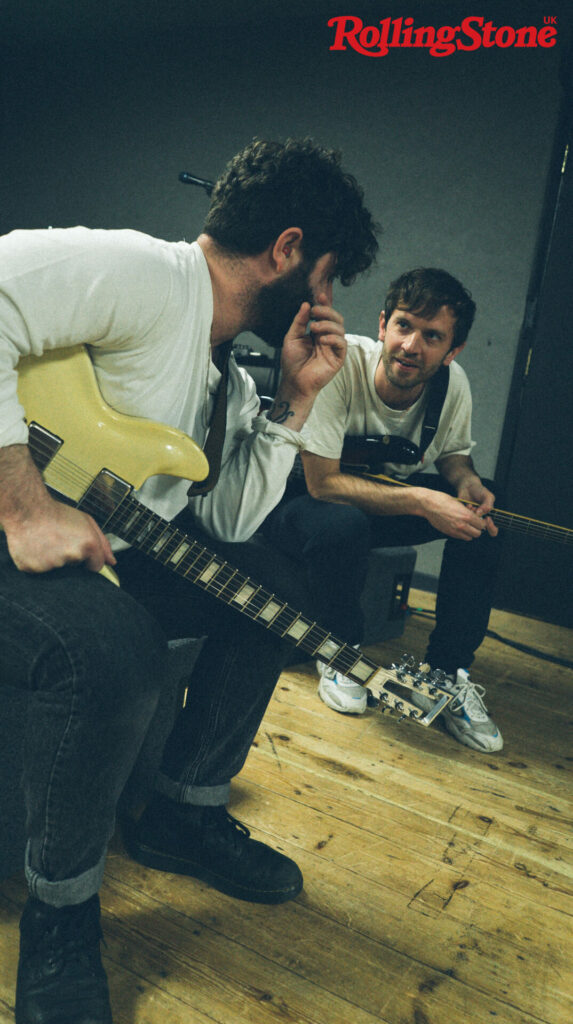 "It was like an orchestra of bemused cats," says Philippakis, shaking his head. "Foxes' mating season."
The group are here as they prepare for their biggest UK tour yet. Barring any hiccups, by the time you read this they will have played huge venues up and down the land, taking in dates at Birmingham Arena and four shows at London's mammoth Olympia plus a bonus ball thrown in at Brixton Academy. At least now when they play the famous south London venue, they have an arsenal of songs to draw on. Fuelled by Bevan's early tendency to play everything at twice the speed, the first time they headlined there in 2008 the show was over in 38 minutes.
"It's the shortest headline show at Brixton ever," says Smith.
"I remember reading a review that was like, 'Good show but these guys either need to play way slower or write a lot more songs,'" laughs Philippakis.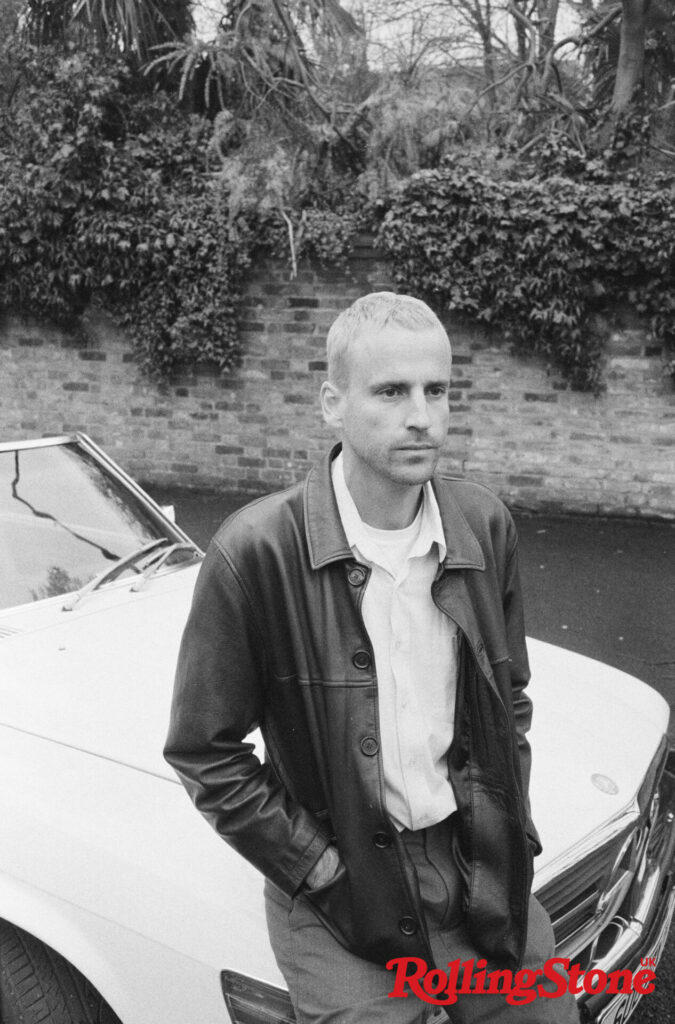 These days, Bevan plays to a metronome, curbing his inclination to up the BPMs.
A lack of material is also no longer a concern. There have been a further six Foals albums since their 2008 debut Antidotes paired math-rock experimentalism with upbeat indie anthems. And having won a 2020 Brit Award off the back of their ambitious 2019 two-parter Everything Not Saved Will Be Lost, Foals are bigger than ever. Oh, wait, they're about to play another song: earplugs back in!
Next, they run through 'Wake Me Up'. A striding disco-pop number, it's sure to be a centrepiece when they headline festival stages this summer. They follow it up with the intricate electro-pop jubilance of recent single '2am'.
"Yeah, we still need to figure out how to finish that," says Philippakis, taking his guitar off afterwards. He hates rehearsing, he admits, and you can see his point — no Foals live performance should ever be for an audience of one. "We've played 'Mountain at My Gates' so many times that there is really no need to rehearse it," he says, "but you know that the one moment we don't rehearse it is when we'll mess it up. Anyway, pub?"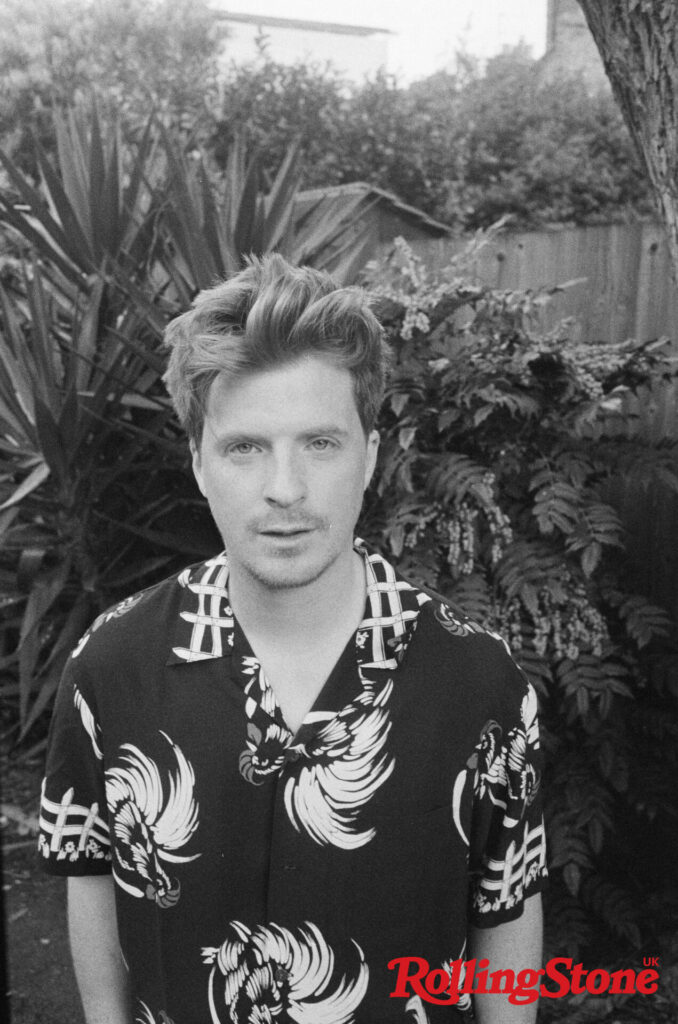 We decamp to the Prince of Wales, a boozer around the corner, and take a table outside. Smith, just back from LA where he lives with his girlfriend, has not yet become reaccustomed to the unwelcoming British climate.
"This is the coldest I've been for about seven months," he tells me as he sips a pint of Estrella. Rehearsals tend to be plain sailing, he explains. It's not until the band are actually on the road that things can get a teeny bit hostile. "The fight happens on the first show when everyone gets nervous," shares the guitarist.
"Or everyone drinks too much," adds Philippakis.
This will be the first Foals tour with the core line-up now reduced to a trio after the departure of keyboardist Edwin Congreave, who left to pursue academic studies last year. He was the second member to abandon ship after bassist Walter Gervers exited in 2018. Despite being two men down, though, the band's sound palette is more expansive than ever on Life Is Yours, its team of producers including Fontaines D.C. collaborator Dan Carey, Florence + The Machine producer John Hill, Miles James and A.K. Paul bringing a variety of different shades to the record's sonic spectrum.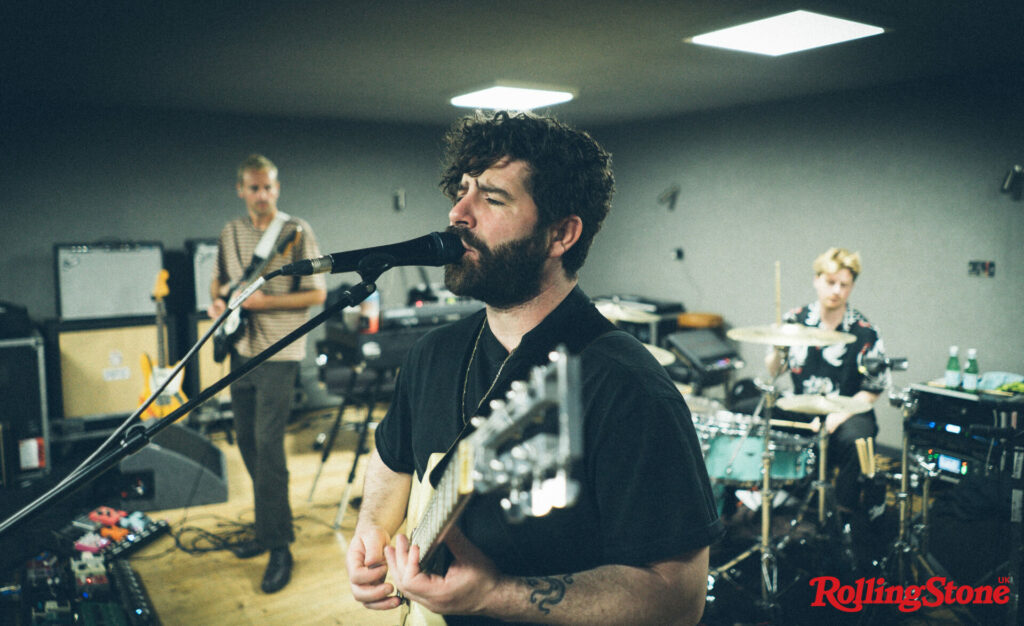 "It was a valuable experience to work with multiple different producers, to expand the family that's involved for the record," reflects Philippakis. "Now that it's three of us writing, having extra opinions was interesting. It could have gone wrong, but it enriched the whole experience."
Curiously, Foals have never made an album with the same producer twice and Philippakis wonders how different their artistic evolution might have been had they found a long-term creative foil.
"The good thing about the way we've done it is that you're having this massive new energy plug into you and there's a different chemistry each time you do a record," he says. "But also, you're having to avoid certain pitfalls again and again and getting to know each other, like, 'Oh, this is the point of the record where you realise I'm an arsehole — great!'"
"One thing I'm struggling with in music is the ephemerality of everything. It genuinely bothers me"

— Yannis Philippakis, Foals
Touring is where Foals really come to life — not for nothing was a 2020 documentary about the band titled Rip Up the Road — but as three men now in their mid-30s, they are aware of the need to rein it in. Bevan looks back on an extensive stint on the road to support their 2015 What Went Down album with horror. "That nearly broke me, and it would have if the tour had been two months longer. We'd been drinking too much, we all grew these hideous beards."
"We were chubby and had all gone a bit yellow," nods Smith.
"There's only so much beer you can drink," concurs Philippakis, finishing his pint.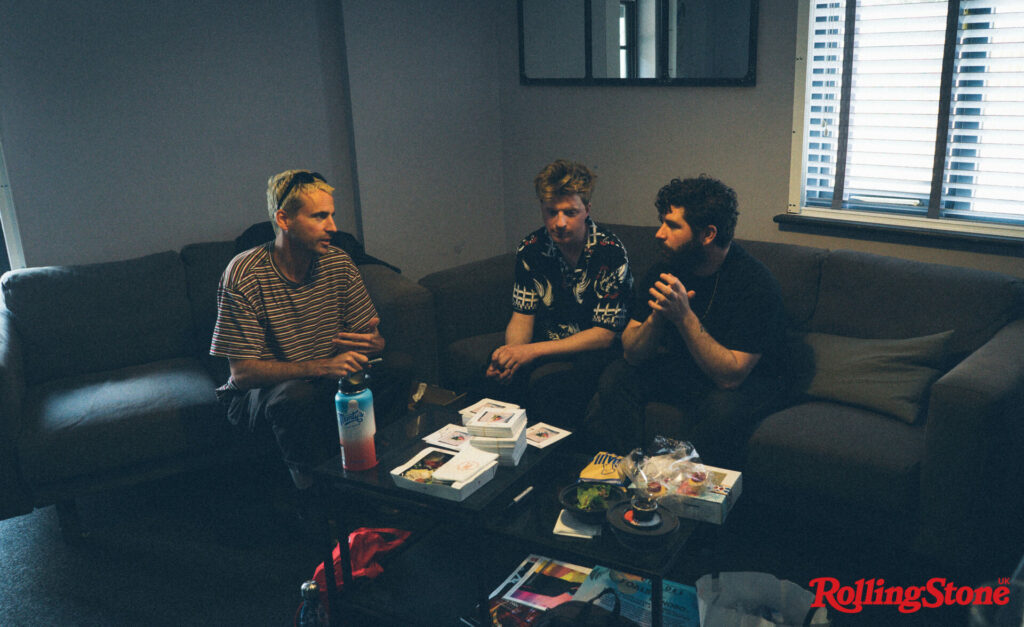 "I'm finding as I get older that I have to maintain my fitness to some degree," confides Bevan, who about a minute earlier was pondering going over the road to Pizza Express for his dinner.
"Yeah, you treat yourself like a real temple now," remarks Philippakis, drily. Our glasses are empty, but the evening is still young. Philippakis is ordering an Uber and heading back towards Camberwell, where he lives. He suggests I join him for some more chat in the car: "Maybe there will be another pub waiting for us at the end?" I hop in.
Yannis Philippakis is good company. The 36-year-old can be warm, smart, combative, funny and spiky, sometimes all in the same sentence. Understanding Philippakis is the key to understanding Foals. The band's music is made in his image: it can be cocksure at the same time as sounding vulnerable, both insular and communal, melancholic and elated. And yes, it is also furry. Philippakis has a habit during interviews of repeating your question back to you in a tone that says, "Are you sure you want to ask me that?" But here we are, in the back of a taxi as it snakes across south London. What do you want to talk about, Yannis?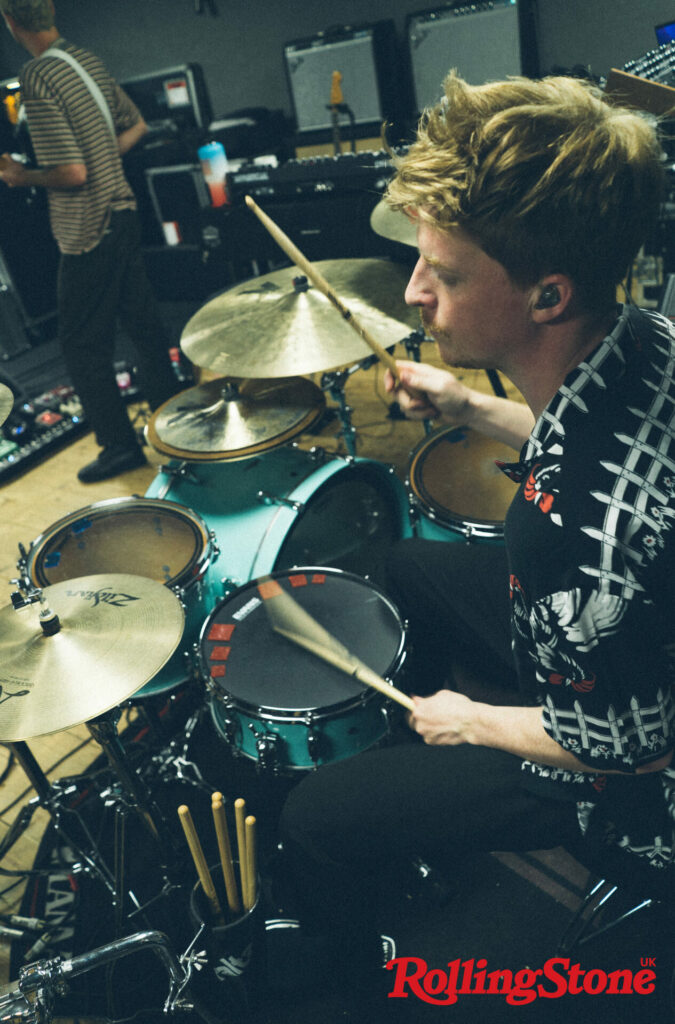 He mulls it over. The first thing he'd like to discuss is the title of the new record. He thinks it's worth clarifying that as a big sloganeering statement that can be taken on face value, the title Life Is Yours has maybe obscured some of the intended nuance.
"It's not just meant to be a confetti cannon moment," he says. "It's meant to be like an antidote to depression. In a way, it's quite solemn advice to oneself and to other people, where if mortality is on people's minds, whether to deal with the pandemic, also getting old and parents getting older and all the rest of it. Obviously, this is an uplifting record that's made for communal moments, but it's not like Foals have forgotten all of their light and shade and they're just putting on their party hats."
"This is an uplifting record that's made for communal moments, but it's not like Foals have forgotten all of their light and shade and they're just putting on their party hats"

— Yannis Philippakis, Foals
He thinks that it's important for him, Smith and Bevan to remember and acknowledge what a special thing they've built up. He is proud of how Foals have reinvented themselves over the course of their career and continually sought out new ground, even if at times that's meant challenging their audience.
"At least we genuinely have been striving," he says, staring out of the window as the city rolls past. At the same time, though, he confesses to a weariness at the direction that culture has taken and at the way technology has affected how artists go about their business.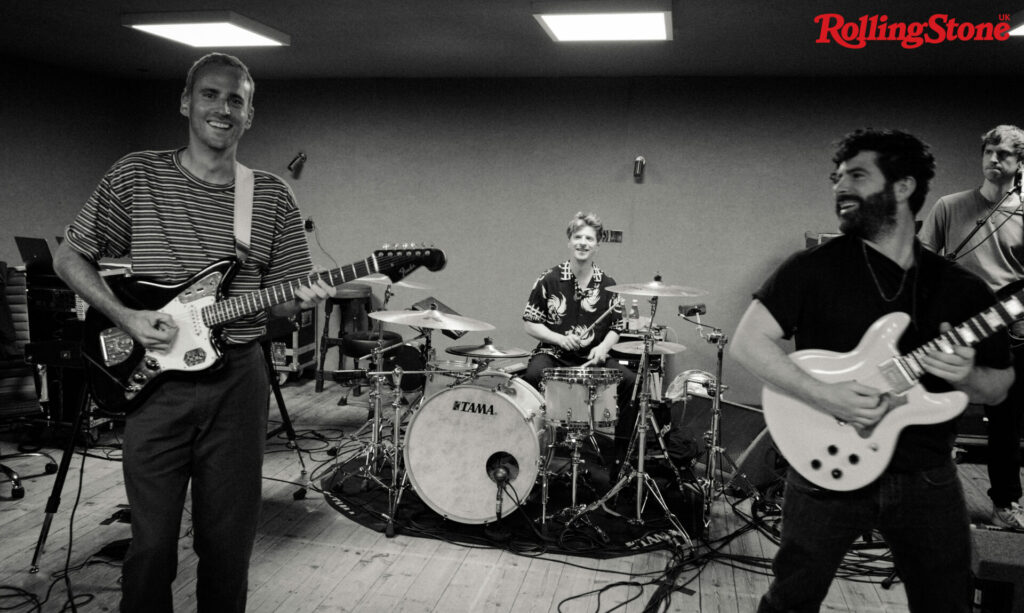 "The sheer amount of output that is required from an act these days, it's impossible to keep the quality up there in the way that we used to. We used to be able to agonise over one music video, three great photos and two interviews but now, essentially, you've been turned into your own marketing team."
The band have long had a saying between them: Foals Forever. But in the light of the two departures from the group, Philippakis has found himself asking, "Can it be forever?"
"I'm going to make music whatever happens," he says, "but the question is, at what point is Foals not Foals any more? You see lots of bands still doing it just because the name rings out, but I think beyond a certain point that would be difficult to do in Foals."
We've reached our destination and as luck would have it, there's a pub just around the corner. As I order a Heineken for me and a pint of Butty Bach ale for him, Philippakis runs through all the other musical projects he's got on the go. There's a collaboration with the late pioneering drummer Tony Allen he'd like to complete, an unfinished collaborative album with Underworld's Karl Hyde that's in stasis, and he also has a long-harboured ambition to make an album of traditional Greek folk music.
"We used to be able to agonise over one music video, three great photos and two interviews but now, essentially, you've been turned into your own marketing team"

— Yannis Philippakis, Foals
A career like Damon Albarn's, pinballing from one thing to the next, appeals to him. He once asked Albarn how he managed it all. "Get a PA," the Blur singer and Gorillaz leader told him. "You need somebody to help you with the organisation to keep you ticking."
Another elder statesman who has given him good advice is Radiohead's Ed O'Brien. It was O'Brien who helped him finally quit smoking — he was working his way through two to three packs a day — by recommending he try cinnamon toothpicks. It's worked so far.
"I am drinking more, though," he says. Our pints drained, we get two more in, this time with chasers, Maker's Mark for Philippakis and vodka for me. "That was my drink during Antidotes," he recalls, looking at my glass. "Double vodka with ice and fresh lime. That's why I'm so skinny in all the photos!"
Recently, he listened to Antidotes again and was surprised at how British his vocals sounded. "Some of that has been toned down a bit and that makes me a bit sad," he says. He remembers being a little more socially brittle back in those days. "I wouldn't be able to be diplomatic, I was so busy being me that I had no space to accommodate you."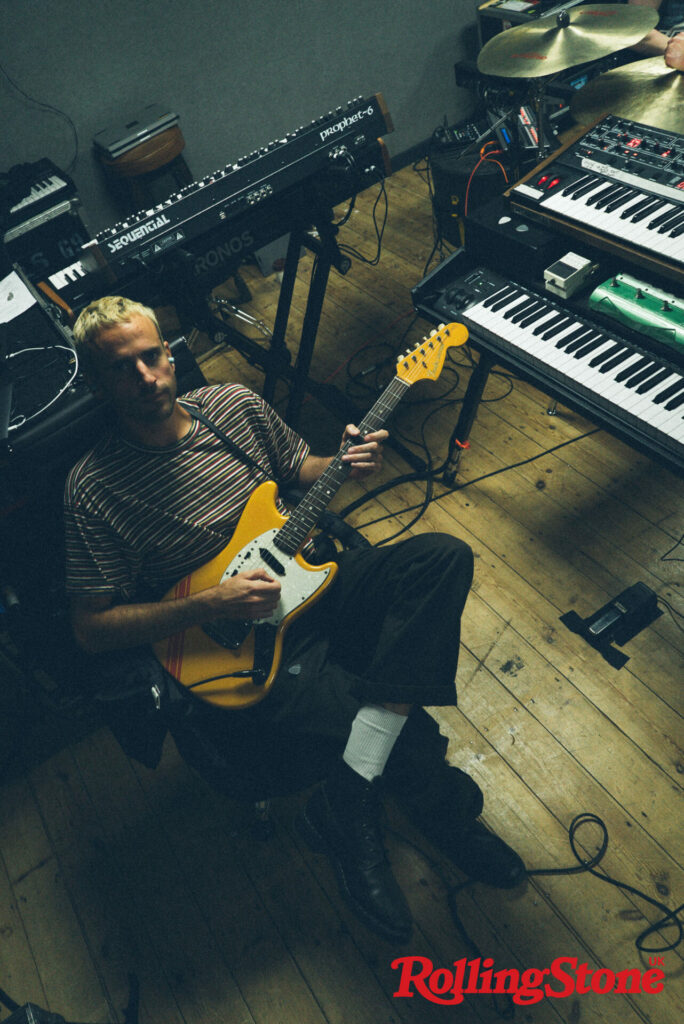 As we nurse one last drink, one final question: what would you retrain as if you couldn't be a musician any more?
"A gardener," he replies, without missing a beat. "One thing I'm struggling with in music is the ephemerality of everything. It genuinely bothers me. I can see why someone would want to become a gardener or a sculptor, where you make something and it's fucking there, and it can have a presence for a long time. I always thought music had that, where if you wrote a great song or a great album, it would live on, but now there's so much output, so much flotsam. With some tending, a garden can last a lifetime."
Finishing our drinks, we head out into the cold air and say our farewells, Philippakis tottering off down the road. There he goes, pondering what's coming next, still pining to make his mark, desperate not to let life pass him by. With some tending, these things can last a lifetime. He knows that. Yannis Philippakis is Foals Forever.
Taken from the June/July 2022 of Rolling Stone UK. Buy it here.