UK singer Yola on playing Sister Rosetta Tharpe in 'Elvis'
It took her mother's death for Bristol-born singer Yola to finally pursue her dreams. After conquering the US, she is now appearing in Baz Luhrmann's 'Elvis'
By Nick Reilly
It's a grey, overcast morning in the southern US state of Arkansas when Yolanda Quartey picks up the phone to Rolling Stone UK from her tour bus.
The singer more commonly known as Yola is midway through her extensive US tour and is understandably struggling to deal with the way that some states can quite easily blend into each other when you're spending a lengthy amount of time on the road.
"This is a really big country and we're just continuing to move around it," she jokes.
This experience of a large-scale US tour is testament to the curious position in which the Bristol-born singer finds herself in 2022. She might not be a household name in the UK just yet, but across the pond she has become one of the most acclaimed voices in Americana.
The 38-year-old's first solo album, 2019's Walk Through Fire, was produced by The Black Keys' Dan Auerbach and went on to bag four Grammy nominations. Its 2021 follow-up, the defiant Stand for Myself scored a nod for Best Americana album.
And as the title of that second record suggests, it is the story of an artist who delivered hours of hard graft before finding success as a solo act. She previously spent time in the Bristol band Phantom Limb and as a touring vocalist with fellow Bristolians Massive Attack before stepping out in her own right for the first time in 2016.
"What happens in human life is that you make so many mistakes through your 20s and you've absolutely rinsed all the ways you can get something wrong in regards to your personal boundaries," she says of Stand for Myself's defiant title.
"I was in an environment that told me my best role was being in service to other people's visions, careers and success, that me being the leader wasn't something that commonly happened, being the singer, songwriter and general visionary, so I should probably step away from that," she explains.
"The real impetus to pursue change was when my mother died. That was figurative of what it's like to never find your own voice"

— Yola
She also speaks of her terse relationship with her late mother and how her funeral, back in 2013, provided the unexpected wake-up call she needed.
"The real impetus to pursue change was when my mother died of motor neurone disease, which is like dying from the outside in," she says.
"I felt as though that was somehow figurative of what it's like to never self-actualise and get to that point of finding your own voice or fully expressing it. I think that scared me stiff into not beating around the bush myself and going for it."
But that newfound sense of self-actualisation almost came to an abrupt end a year later, when she found herself in a house fire that almost claimed her life. She lived to tell the terrifying tale, which in fairness, provided one hell of a debut album title.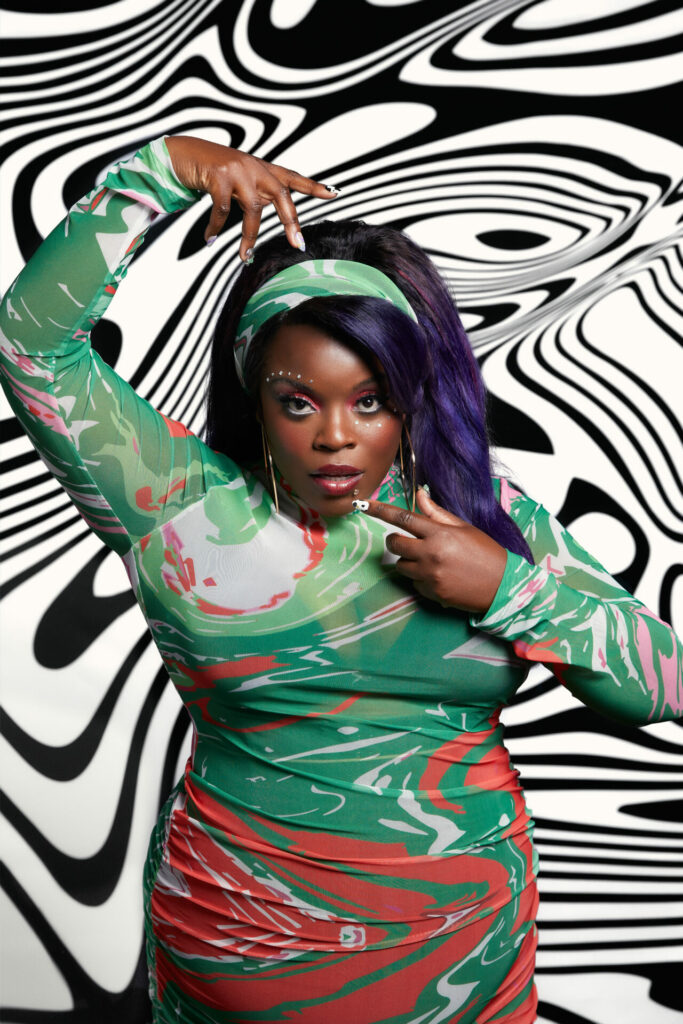 "I was burning alive and I realised that 18 months ago, I didn't like my life," she says. "But I had made those changes and now I liked my life and I hadn't been able to say that before. It gave me a great sense of optimism and I was laughing that I would take my life at that point. I laughed so hard I laughed myself out of shock. I was burning, I was a human torch and in this moment of laughter I was in shock and not doing anything. The laughter broke me out of it and that's why I'm alive."
Her next big moment will come later this year when she appears as Sister Rosetta Tharpe, the godmother of rock'n'roll, in Baz Luhrmann's anticipated Elvis biopic, which stars Austin Butler as The King.
"I was in an environment that told me my best role was being in service to other people's success"

— Yola
"That's just one part of the myriad of things I wouldn't have been able to do if I hadn't changed my life," she says.
She initially auditioned just to provide Tharpe's vocals for the film, but Luhrmann, who famously records all his scores before filming commences, felt like Yola was destined for bigger things than the vocal booth.
"I went in and Baz's nose was pressed right up against the vocal glass, and he'd be directing you, for all intents and purposes," she recalls.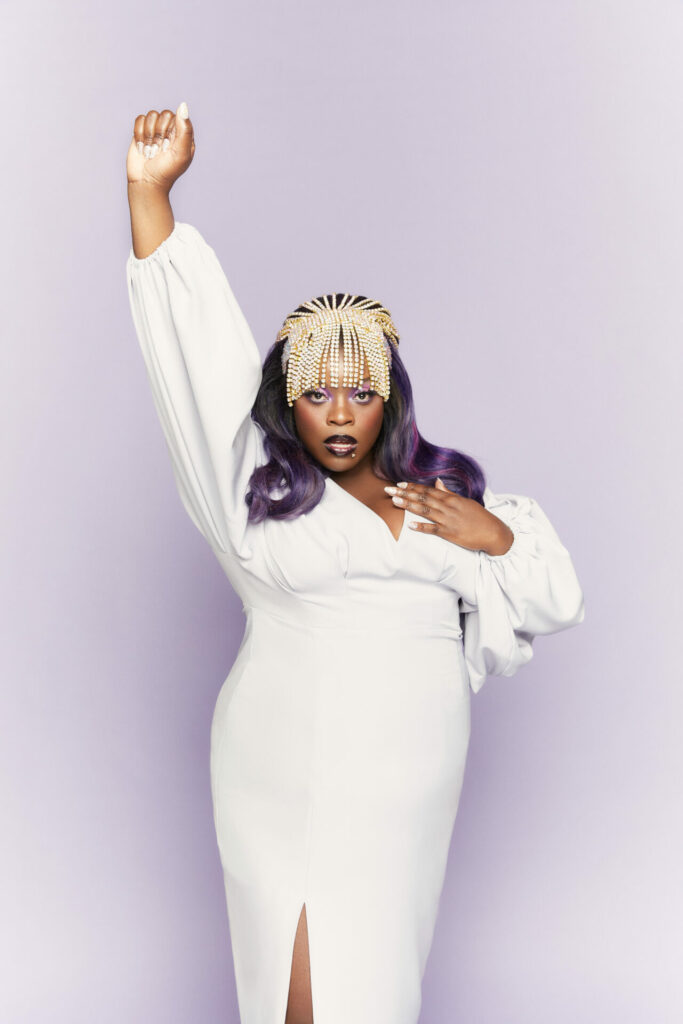 Once again, her past experience helped. Before finding fame, Yola worked in the field of sample replay, where artists hoping to sample a classic track take the less costly option of getting a singer to re-record the sample and use that instead.
For Yola, this past experience allowed her to fully inhabit the character of Tharpe.
"Baz was eyeballing me and it essentially became a screen test; he was seeing if I could do the part," she recalls. "But I got a call later and they told me, 'You've got the part. No one else has come close in look, matched your ability to pivot and your dance skills.' My ability to work and flog it through the years just really helped me out."
And it is this arduous long game, you sense, that has ultimately allowed Yola to arrive and stand for herself.
Taken from the June/July 2022 of Rolling Stone UK. Buy it here.