Lava La Rue on their lush, lusty new EP
In their third EP — a heady blend of Lovers rock, rap and 70s influences — Lava La Rue gives us a taste of what's to come
By El Hunt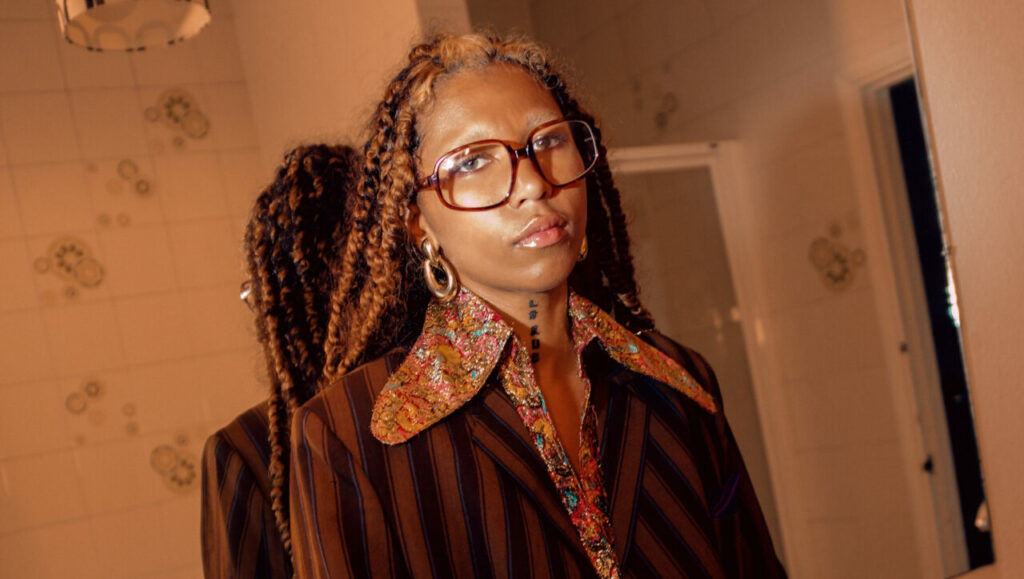 'This is the first painting I ever made," explains Lava La Rue, gesturing to a swirling mass of neon-hued monsters pouring out of the River Thames like mutant Loch Ness monsters. "I made this when I was 16 — it's a London dystopia, but a really hyper-psychedelic version."
The apocalyptic dreamscape is plastered across the walls of their home in Ladbroke Grove, an area they've lived in all their life. Incidentally, it's a neat visual fit for La Rue's art, which searches out personal connection, love and community, even as the mean, greedy suits try to shrink and sanitise the capital.
La Rue may have found their creative family in the shape of NiNE8, but it's fair to say that the collective — which also includes Irish rapper Biig Piig and Dirty Hit-signed producer Mac Wetha — have flourished in spite of the city, as well as because of it. Back in 2014, NiNE8's very first show was closed down by the police, which inadvertently brought heaps of early attention, but also highlighted the institutionally racist and classist agenda of London's gatekeepers.
"You go to Shoreditch on a Saturday night, and the white middle-class workforce [are there] getting absolutely shit-faced," La Rue says. "But when it's like a hip-hop night, or grime night, or just anything that seems like a DIY night, instantly the community police are at their door being like: 'Turn the volume down, you need to shut down, you need to clear off the streets.'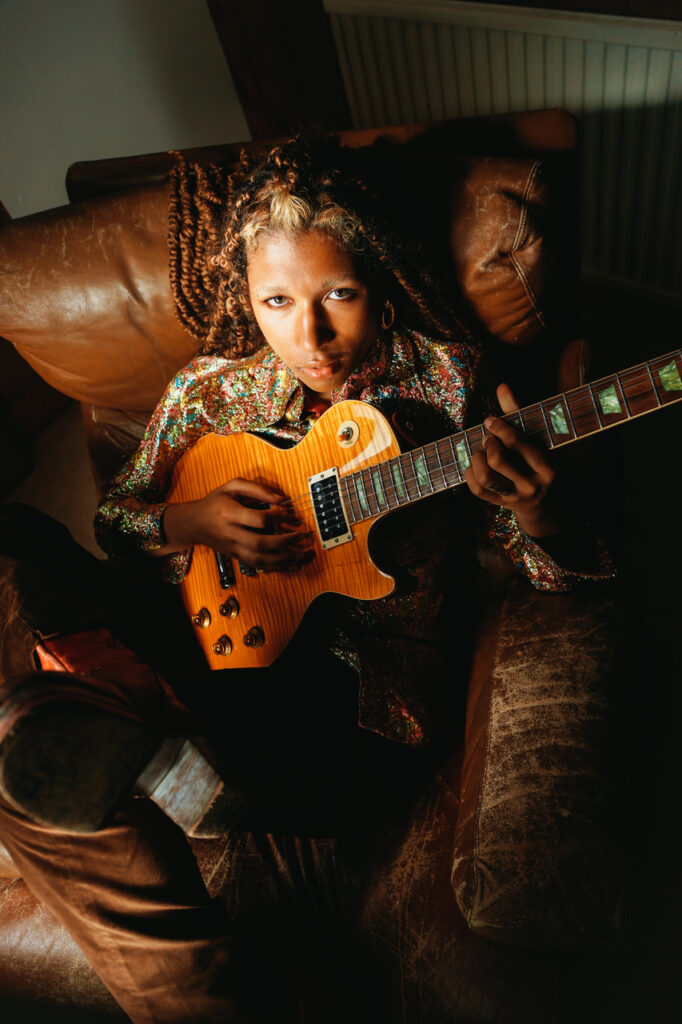 "And I mean, what is the biggest irony? The people who are in the government and enforce these rules are having rowdy parties for themselves," they say, referencing the calls for Boris Johnson to resign over a culture of flagrant partying at Downing Street during the national lockdowns. "Look at our prime minister. He's the rowdiest fucking party boy of them all."
Drawing on an amorphous blend of influences — pulling from the spirit of west London's potent 70s scene, the swoon of Lovers rock, and contemporary acid-hued rap — La Rue's music is slippery and hard to pin down, a product of the mixing pot of cultures that surrounded them growing up in west London.
"You go to Shoreditch on a Saturday night, and the white middle-class workforce [are there] getting absolutely shit-faced. But when it's a hip-hop, grime, or DIY night, the community police are at their door"

— Lava La Rue
"We all lived on the same block together, and we went home and would eat each other's food, and speak each other's slang. I was raised by the Caribbean side of my family, and music is so inherent to that culture. My grandma took me to Black church, and my parents, who are quite young, were ravers. My mum listened to a lot of pirate radio: jungle, drum'n'bass, 90s happy hardcore and that kind of stuff."
And accordingly, traces of rocksteady, warm washes of house melody and light-footed funk guitars all underpin the multi-talented artist's new EP, Hi-Fidelity, out in July. Made between LA and London, the upcoming release renders the heady rush of lust and queer romance in bold, bright technicolour — a deliberate step away from the lo-fi labels pinned on La Rue's DIY beginnings.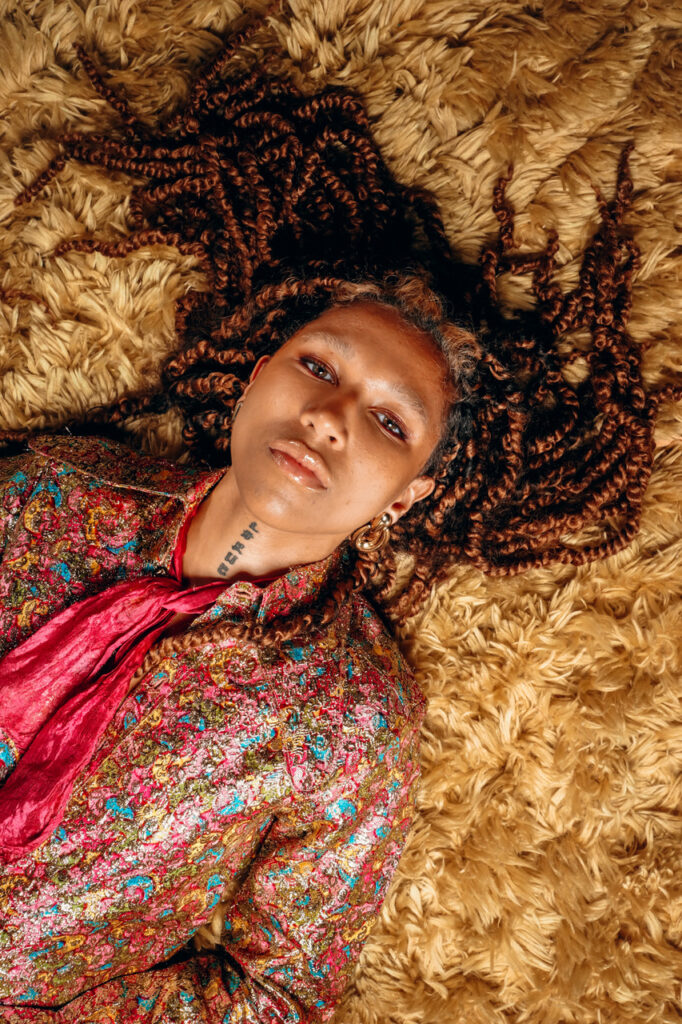 Thanks to the excellently raunchy one-liner that kicks off 'Don't Trip' ("shining like a metal tongue/Riding my clit") to the strutting title-track collaboration with La Rue's best mate and fellow NiNE8 member Biig Piig, it certainly feels like their most cohesive, confident release to date. An early glimpse of a debut album, perhaps? La Rue replies with a loaded eyebrow wiggle, shortly followed by an exaggerated comedy wink. "I'm thinking about it," they quip, "don't you worry."
Lava La Rue's new EP Hi-Fidelity is out 29 July 2022.
Taken from the August/September 2022 of Rolling Stone UK. Buy it here.