Let's Eat Grandma: "We're not tied at the hip like we used to be"
As Let's Eat Grandma gear up to release their third album 'Two Ribbons', they tell Rolling Stone UK about the emotional journey that got them to this point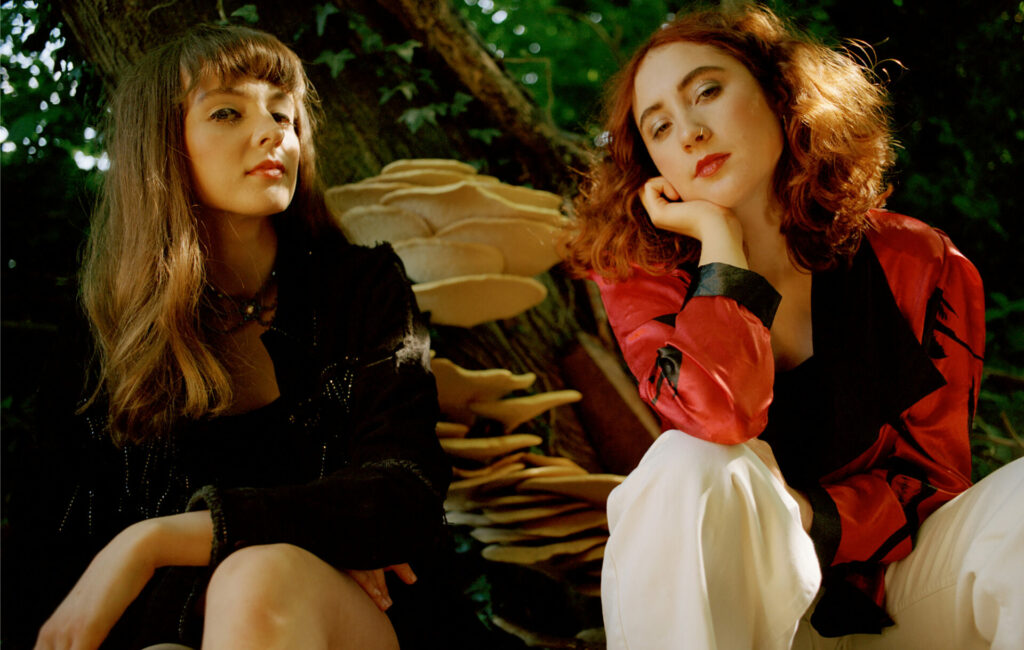 Since their 2016 breakout with debut album 'I, Gemini', Jenny Hollingworth and Rosa Walton have been inseparable on and off stage, pushing a 'twin' narrative to the point where many believed they were siblings. But on the third album 'Two Ribbons', the members of Let's Eat Grandma wrote separately for the first time.
As with any two best friends feeling their way through their teens, the pair's tastes and interests changed, bringing them closer together in some instances, and pushing them apart in others. "I don't think there was ever a point when we stopped hanging out," Walton ponders from the London offices of the band's label, Transgressive. "But we've also allowed each other our space as individuals, too, which has been really helpful. We're not tied at the hip like we used to be."
Hollingworth adds: "Because of how we presented ourselves as twins, we kind of thought we were exactly the same, just like everyone else did. But then we realised ourselves that we're actually quite different people."
The teething process of this realisation is laid out brilliantly on the album's opening track, 'Happy New Year', which was the first song Walton wrote for what would become 'Two Ribbons'. "Just think, if we'd have been together we'd be breaking up," she sings over shimmering synths and pulsating bass. At its euphoric resolution, she decides: "Nothing that was broken can touch how much I care for you / Because you know you'll always be my best friend."
The vastly different process of writing this album means its lyrics interact with each other but come from two different perspectives rather than presenting a united front. "We ended up writing about each other because we were both thinking about that a lot," Hollingworth says. "It does all gel together naturally, though, because we've learned how to write songs together."
Hollingworth also had to contend with the process of writing the album while working through grief and trauma following the death of her boyfriend, the singer Billy Clayton, from bone cancer in 2019.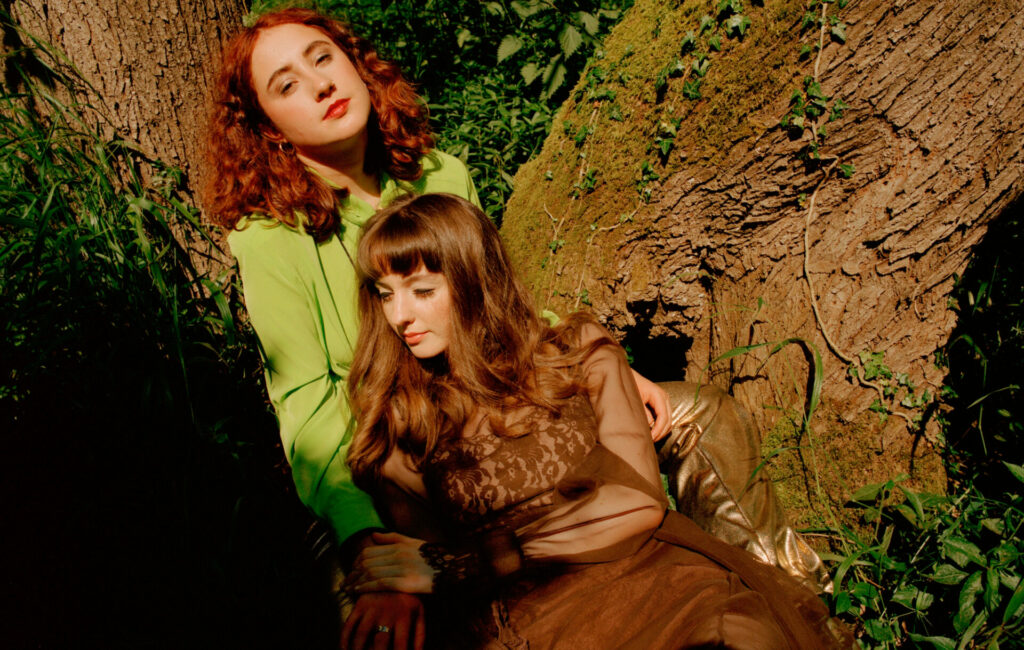 She describes the process as "emotionally challenging", and the works-in-progress songs became a way for her and Walton to communicate with each other. "Even though we were always talking to each other, we weren't really talking to each other," she says. "We weren't able to get our emotions out."
Although 'Two Ribbons' is an album that's musically diverse — 'Levitation' follows the lead of 'Happy New Year' into club- ready euphoria, 'Watching You Go' is a heart-wrenching, slowcore highlight, while the album's closing song and title track is a strikingly vulnerable acoustic cut — the thread that ties it together is a sense of growth, change and forward movement.
Recording in the east London studio of David Wrench, who worked on 'I'm All Ears' and whose other credits include Frank Ocean, The xx and Sampha, the band's time working on the new album was fragmented due to intermittent lockdowns, meaning the process from start to finish took an entire year.
Over the course of that period, the pair's relationship as friends and bandmates grew and changed, as they helped each other through personal issues and used 'Two Ribbons' as the vessel that would guide them towards whatever's next. To them, the finished album is representative of this journey, and the changes they saw both inside and outside of themselves are reflected in the music.
"There's a lot of references to the seasons," Hollingworth says, "and there's a measure of time changing throughout the record." Walton picks up this theme: "We wanted the sound palette to reflect what season we were in at that time. In my head, 'Insect Loop' is so winter, and 'Sunday' is so summer. You can hear that in the warmth or the iciness of any song."
The band's best and most accomplished album, 'Two Ribbons' picks apart the fabric of Let's Eat Grandma and gives a window into the nuances of two people who, until now, have largely been considered one and the same. Through Walton's trance-like bangers and Hollingworth's woozy, unguarded exorcisms, the new album accentuates the pair's differences but ends up finding them more connected than ever before. Together, they're ready to tackle anything.