Father John Misty live in London: Josh Tillman shows off new Tinseltown charm
On the eve of new album 'Chloe & The Next 20th Century', an orchestra-backed Josh Tillman transforms into the consumate showman
By Nick Reilly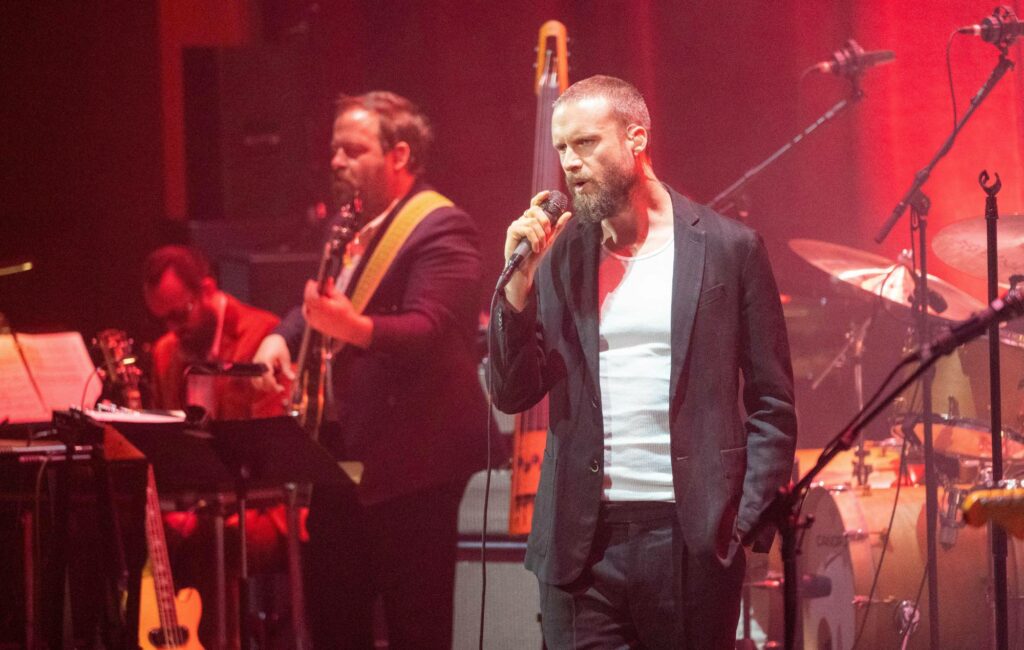 Something has changed in the world of Father John Misty. The ever-online presence and divisive snark of one Joshua Tillman has been replaced by his strongest guise yet – that of a classic crooner imbued with some old school Hollywood charm for good measure.
It's evident on the Tinseltown charms of new album 'Chloe & The next 2oth Century', but it becomes even more present during last night's intimate show at London's Barbican Centre. Gone is the shaggy, hirsute vibe of a Californian faith healer, instead replaced by a suave entertainer with closely cropped hair in a sharp black suit and loafers.
The former Fleet Foxes drummer wears the new look well and seems to have developed a new-found confidence with it too, flitting between droll banter and genuine compliments: "You're looking wonderful," he tells the crowd at one early juncture.
It's a sense of showmanship and performance that is amply matched by the Britten Sinfonia Orchestra, who back Tillman to provide a true sense of spectacle. Things kick off with 'Funtimes In Babylon', a rare showing of his 2012 debut album to delight some of his earliest devotees.
From here, it's straight into a run of tunes from his new album, including the flittering Americana of 'Goodbye Mr Blue' – which sees Tillman fully embracing the Harry Nilsson comparisons that he so often faces. In fact, every one of the eleven tracks from his new album gets an airing tonight, prompting Tillman to jokingly acknowledge that it *might* just be a little overwhelming for a crowd who are yet to hear the album on the eve of its release.
But their patience eventually pays off. Fan favourite 'Chateau Lobby #4 (in C for Two Virgins)' has never sounded better than when backed by the trumpets of Britten Sinfonia, while the soaring saxes of 'Total Entertainment Forever' send the track to a new plane entirely.
He also commands the comfortable crowd to leave their seats ("err, if you like"), allowing for an emotional love-in rendition of 'Pure Comedy', before a biblical rendition of 'I Love You, Honeybear' closes the main set.
And as several encores follow, it seems that Tillman's new onstage performance, complete with wrist-flicks and louche lounge-lizard dance moves, has the audience entirely smitten. When late track 'Date Night' rolls around, he entirely leans into that track's title to kiss the head of a woman in the front row. After several years of COVID, it seems like a snapshot of an entirely different, sultry world.
A snapshot too, it should be said, of Tillman's new identity as a whole. As a new era beckons, Tillman has ditched divisive sarcasm and stand-offish irreverence to become a confident entertainer, destined for the same greatness as the great American crooners – Harry Nillson, Burt Bacharach – he is so clearly emulating on this record. Tonight's showing proves that he's next in line to their throne.