Music and the Metaverse: Are we on the brink of a virtual artist revolution?
Artists and labels are experimenting with what it means to perform in a virtual world. We explore the new creative, cultural and economic landscapes the metaverse has to offer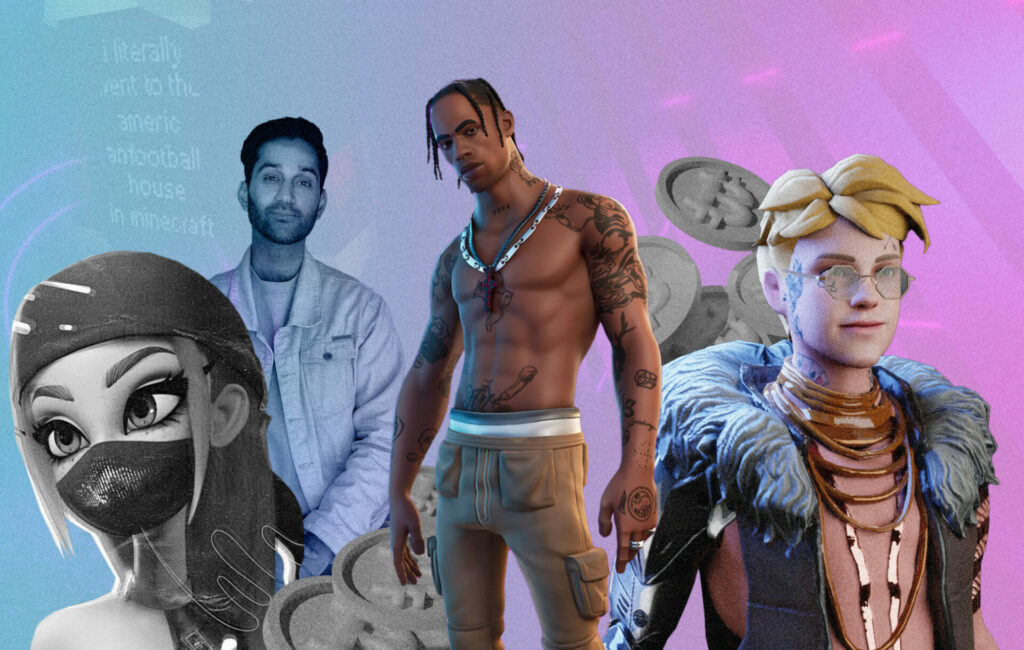 In early 2019, Fortnite's parent company Epic Games held its first virtual concert with masked EDM DJ and producer Marshmello. The 10-minute music experience held in Fortnite's Pleasant Park was watched by an audience of more than 10 million – gamers couldn't use their weapons but were still able to perform dance moves and explore the area.
Although casual music fans and gamers alike may have dismissed the event as a gimmick, record execs sat up in their chairs as Marshmello's team capitalised on the new, younger eyeballs the event attracted with a Fortnite merch line that dropped just as it ended. Concert platform SongKick saw a 3,000 per cent increase in searches for Marshmello, while his social platforms exploded, bringing 62,000 new followers to Twitter and 260,000 to Instagram. According to Billboard, his YouTube following alone grew by 1,800 per cent.
The scene was set and the impact was too great to ignore.
As the pandemic forced the world online, Epic continued their high-profile collabs in the form of Travis Scott in April 2020 and J Balvin that October. Scott's Fortnite concert drew a staggering 28 million virtual attendees. Similar to Marshmello, ticket searches increased 419 per cent, his socials grew by 1.8 million and, soon after it finished, a $65 Travis Scott x Fortnite Nerf gun and a $75 action figure were for sale.
In the same month as Scott's concert, pixelated paradise Minecraft threw a music festival featuring emo band American Football and a DJ set from Charli XCX. Unlike Fortnite, Minecraft's custom-world nature meant the event was actually built and run by its users, not Minecraft themselves.
In December 2020, Roblox – a virtual world featuring user-generated games and social spaces – joined the party, hosting a live concert with Lil Nas X. It was viewed 33 million times over one weekend, and merch sales grew "near eight figures" in the aftermath.
As IRL events began to restart, virtual concerts continued, with Ariana Grande appearing on Fortnite in August 2021, while Justin Bieber's collab with virtual platform Wave – to coincide with the launch of his 2022 world tour – took place that November. In it, Bieber fans were able to appear alongside the star's avatar via huge screens stretched across the virtual space.
It should be said that these games did not invent the idea of artists performing in virtual spaces. In 2006, revolutionary open-world Second Life featured a chaotic performance from Ben Folds, and had the first avatar-only artist who signed a record deal in 2008. Acts like Gorillaz have been experimenting with the concept since 2005. Yet gaming companies' foray into virtual concerts set a new precedent. Video-game engines opened up limitless possibilities for creative set design and world-building that would never be possible IRL. Marketing teams also saw the potential for younger demographics to discover an artist, as well as opportunities to generate new revenue streams through real and virtual merch and collectibles.
With the buzz around the metaverse and the figures to back up its potential, record labels, musicians, producers and investors are scrambling to figure out their role as music and gaming engines collide. Pair that with the rise of NFTs – a token stored on the blockchain that promises decentralised, certified digital ownership of digital assets not locked into any game, console or platform – and artists and labels are looking at a whole new economic and creative virtual landscape.
"Bieber fans were able to appear alongside the star's avatar via huge screens stretched across the virtual space"
With NFTs, artists can create a range of digital tokens that could include anything from exclusive tracks, digital merch or even access to a gated Discord community or IRL events. NFTs are stored in a crypto wallet that can then be cross-referenced, proving who owns what. The value comes in both the verification and the fact that they can often be re-sold, incentivising the owners to participate in the artist's work and community to sustain and increase the value of their NFT. Through their concerts, virtual artists could offer a range of NFTs, from free tokens that reward attendance to high-valued NFTs that could grant you meet-and-greets with the artist themselves. Although NFTs didn't invent meet-and-greets, it's the verifiable, decentralised, re-sellable nature that theoretically creates a new economy around an artist and their fans.
But how accessible is it? Is this new paradigm exclusive to the top one per cent of artists who have the teams and the budgets to design a whole new world for their fans to explore? Will the metaverse's promise of parity translate to a new utopia, or will the algorithms that dictate our online lives today remain in place?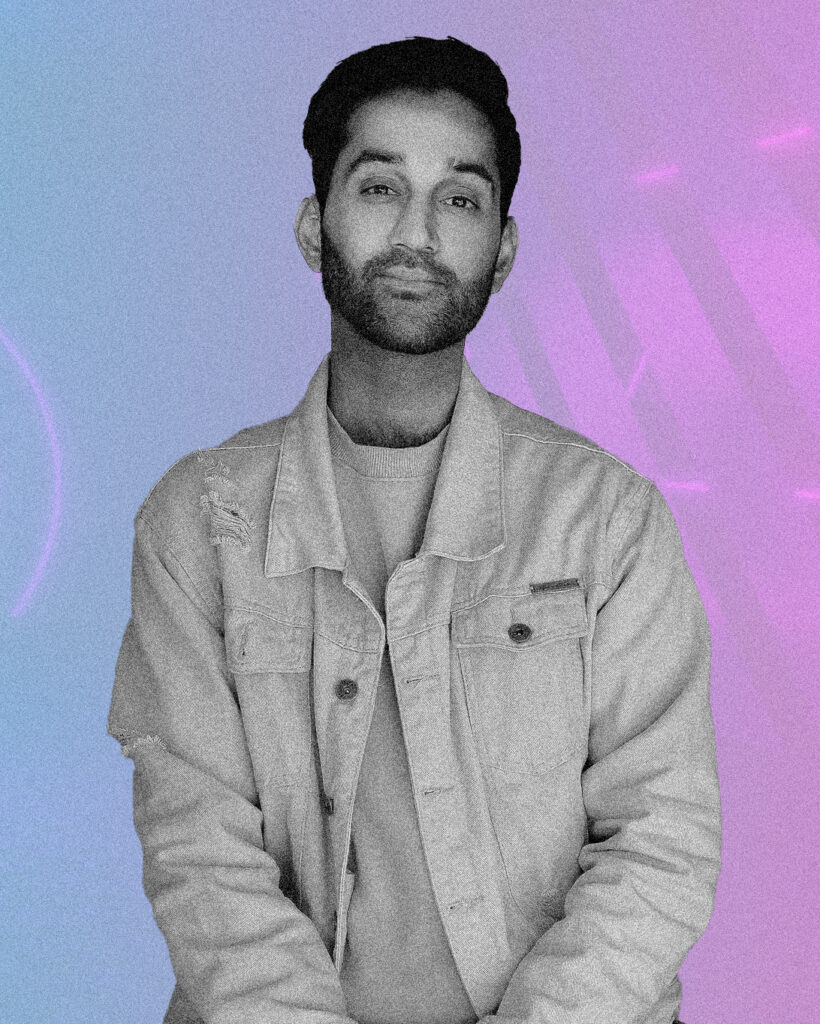 "Virtual artists are still in their infancy in the grand scheme of things," says Inder Phull, the co-founder and CEO of PIXELYNX, a company that, according to their website, is "building technology and acquiring equity in a range of startups that will form the foundation of how music is experienced in the metaverse". It's well equipped to do so: the other founders are techno legend Richie Hawtin and progressive house mainstay Deadmau5.
According to Phull, various factors have sped up conversations around the metaverse and its potential economies for virtual artists, including the pandemic, but we are not at the stage yet where we can categorically say that the music industry will adopt virtual worlds at scale. As is often the case, cost is the main stumbling block.
"It's not cheap to produce a virtual character," Phull continues. "It involves many different potential processes and technologies. It's not the kind of team that a typical artist would have access to. But [with free] tools like Genies, Ready Player Me [RPM] or MetaHumans from Unreal Engine, that's where you see the technology being democratised and everyone having the chance to participate."
Genies is one of the leading avatar creation companies and has partnered with everyone from Justin Bieber, Rihanna and Shawn Mendes, via Universal Music Group. MetaHumans – a product of Unreal Engine, a gaming engine owned by Epic Games – veers away from cartoonish features toward more cinematic, realistic avatars.
RPM's CEO Timmu Tõke describes how his company built their system: "We used 3D photo booths and scanned tens of thousands of people, in studio quality. We took that database, and we built a deep-learning AI model that predicts what your face would look like in 3D, based on a selfie. Once you create your avatar from a single pic, it can then be used across the internet, both in and out of the metaverse, via RPM's partners, who plug into their avatar system. Any changes to clothes and hairstyles or any added merch will automatically be reflected across all platforms."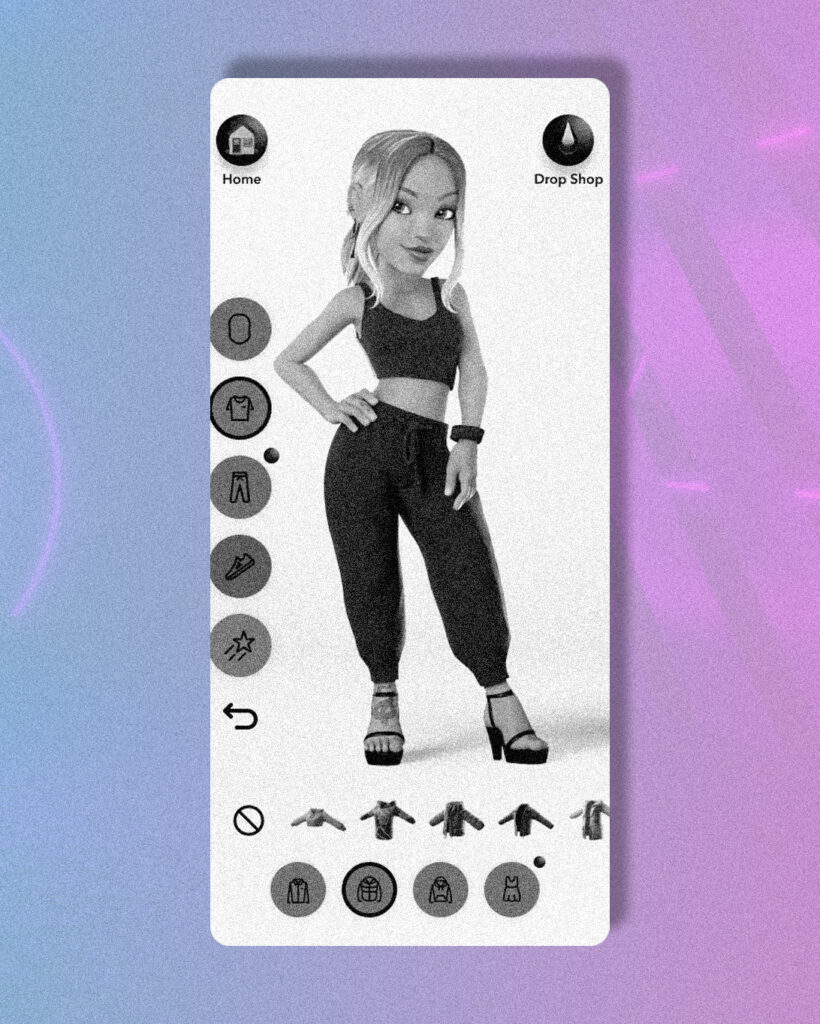 In music, RPM has already become a go-to for a wide range of virtual experiences. "What we've seen some artists do is either export [their avatar] and use them in a music video, which you'd need some 3D design skills to create," says Tõke. "Or we've seen a bunch of people doing concerts in Somnium Space, which is a 3D and VR world. Our avatars were also used in a metaverse music festival in Decentraland – DJs were using our avatars to put on a concert. It depends on what you want to do."
It's not just gaming and avatar companies that are exploring the potential for virtual artists. TheSoul Publishing is a collection of content creation platforms with more than a billion combined followers across their socials and YouTube channels. According to their website, since October 2020 they've racked up "the most views of any media and entertainment creator across Facebook and YouTube" followed by the likes of ViacomCBS, Comcast, Disney and WarnerMedia. They also became the first media platform to reach 100 billion views on social media in 2021. Those impressive numbers have allowed TheSoul to experiment with music, signing a distribution deal with digital music powerhouse Believe in December 2021 for their music arm, TheSoul Music. Leading the charge is their virtual artist Polar, a masked teen singer heavily influenced by innovative Japanese cartoon robo-vocalist, Hatsune Miku.
"Right now, we have a number of different artists, both virtual and real, on TheSoul Music label, but Polar is by far the fastest-growing artist of them all," says Andrejs Lihvars, lead music producer at TheSoul Publishing. "Polar dropped her first track, 'Close To You', at an exclusive Viewing Party inside the game Avakin Life," Lihvars continues. "It was viewed by more than 660,000 players in the game itself, with the music video topping four million views on YouTube." Other impressive numbers include Polar's TikTok channel amassing more than 1.2 million followers, as well as recently reaching 300,000 subscribers on YouTube, both within just five months.
The scale is staggering, and with the backing of Believe – the world's largest independent distributor – what could be seen as a niche market aimed largely at a younger generation has the potential to blur the lines between gaming, fandom and music as the sometimes-obsessive nature of teenage fans goes virtual. Companies are betting on posters on walls, band T-shirts, copycat haircuts and the myriad of other ways young fans express themselves translating into virtual and gaming worlds – and economies – as these digital natives grow up.
"In a sense, we are already operating in the metaverse," says Anastasiia Vinogradova, executive producer at TheSoul. "Our team is dedicated to creating digital assets that are versatile and that can work across platforms. Just as Polar premiered in Avakin Life, she can easily transition to other digital environments. She can perform with her co-stars from TheSoul Music on their channels, and she may even move into the real world in the near future."
The technological achievements of Polar, Ready Player Me and Genies may be impressive, but they're still undoubtedly tailored to a younger demographic. That's not a huge surprise given the metaverse currently leans heavily on a new generation of 'gamers' who are already socialising in virtual worlds. "If you look at 13-year-olds today, they spend a lot of time playing games, but they wouldn't call themselves 'gamers'," says Tõke. "They're playing Roblox, Fortnite, they hang out there – socialising is the main activity. When those kids grow up, they'll start to use more regular social media products that will be more avatar and 3D-based. That's the trend we see."
That may be true for Generation Alpha, but what about the vast swathes of existing music fans who might be turned off by cartoonish characters and gaming tropes? "The part that's huge is the opportunity for storytelling," says Phull. "Whether it's Björk or Richie Hawtin, any artist that's visually stimulated – who naturally works with multiple dimensions of content, not just music – for that kind of artist, this is like a renaissance of creativity. It's a completely new canvas for them to think about how they express their creative vision. You can create these surreal, fantastical narratives and universes that really align with the vision of the music. That's where it's going to be huge, and we'll see this next frontier of music potentially opening up."
"The part that's huge is the opportunity for storytelling"
Radiohead's recent collaboration with Epic Games is an example of just that. Although the original KID A MNESIA Exhibition, created around the re-issue launch of Kid A and Amnesia, was designed as an IRL event, the pandemic and logistics meant it transitioned into a virtual space, and in doing so became a wholly new concept, embracing Radiohead and producer Nigel Godrich's sonic and aesthetic universe. Users wander around a disorientating world where Radiohead's artwork drapes sprawling, scrolling walls and morose stick figures drag themselves through the dystopian exhibition. Depending on how you interact with the space, different musical parts, riffs, a cappellas and even full tracks seep from the haunting environment, offering a whole new way to experience songs you may know and love.
"All of this ties into a bigger theme of game engines as being the next frontier of the music industry," says Phull. "Epic bought Bandcamp, for example – it'll be fascinating to see where it all goes. The Radiohead experience is like a one-off [but] there'll be a point where it happens at scale. It's just [about] the format and the tools becoming more accessible."
Accessibility is key. But as the rise and dominance of social media has shown us, handing control to billion-dollar platforms that have their own financial interests usually results in artists battling an opaque algorithm in an attempt to be seen by their own fans. Given that it's Facebook – now Meta – leading the charge for widespread metaverse adoption, is it fair to be cynical about this new utopia not offering the direct-to-fan experience some are championing?
"There's always a challenge with curators and algorithms going head-to-head," says Phull. "Right now, there's no clear line whether the metaverse is gonna be there for the top one per cent of artists like we already see in our current reality. I think we'll end up in a similar position where there'll be some platforms – Fortnite, Roblox, Facebook, whatever – and the artists that break through on those are the ones with the biggest reach. Then you'll probably have fringe platforms that are largely focused on independent artists and have a more democratised way of bringing talent to the top.
"It's very hard to say right now," he continues. "Everything is very philosophical. It's hard to look at content personalisation, giving people the content they want to engage with, without having some element of bias baked into that process."
How the metaverse manifests itself in the future is still unclear, but tools are rapidly being built to facilitate the transition to a virtual avatar existence; investment, partnerships and acquisitions continue at a rapid pace.
Despite the influx of hype and funding, it's worth noting that back in 2007, Second Life was also called "the future of the net" by Rolling Stone, with its founder Philip Rosedale claiming: "The 3D web will rapidly be the dominant thing and everyone will have an avatar." It did feel like the future, but according to WIRED, it was the rise of Facebook that gave users the curated online existence they were craving, but in a much more accessible format.
Will the metaverse get derailed by disruptive future tech? It's impossible to say. There's little doubt the creative potential of world-building around an artist's vision is fascinating. But without widespread accessibility for artists at every level who want to explore virtual existences and fans who want to experience them, the metaverse may struggle to fulfil its full potential.
For now, if you want to experiment with what's available for artists in the metaverse, Phull has this advice: "I would recommend downloading a platform like Volta XR, [which] will give you some cool tools and let you envisage what a performance might look like inside a customisable virtual space. Ready Player Me, too. Through experimenting with [these] tools, you can start dipping your toe in the space. Then you go down the rabbit hole."