Anson Boon on creating "Johnny Rotten shrine" to prepare for 'Pistol' role
"[It was] a museum of all things Sex Pistols," said the star ahead of debuting his Johnny Rotten portrayal
By Nick Reilly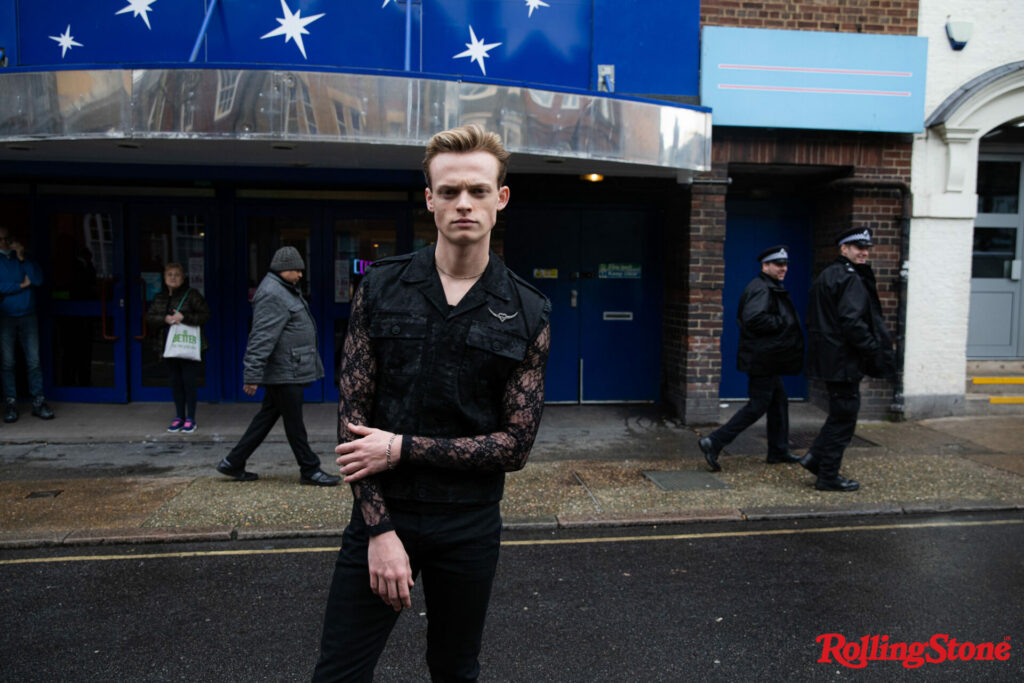 Anson Boon has opened up on how he turned his on-set trailer into a "Johnny Rotten shrine" in order to summon the punk icon's spirit for Pistol.
The hotly tipped London star portrays Rotten, whose real name is John Lydon, in Danny Boyle's forthcoming FX series. It will debut in the UK on Disney+ on May 31.
According to FX, the show will take audiences "through a kaleidoscopic telling of three of the most epic, chaotic and mucus-spattered years in the history of music," through the eyes of "spotty, noisy, working-class kids with 'no future'" who shook the music world to its core.
Speaking in Camden for his Rolling Stone UK shoot, Boon explained how he purchased punk memorabilia and decorated his trailer in order to deliver an authentic portrayal of Rotten.
"[It was] a museum of all things Sex Pistols," said Boon.
"It was kind of freaky when people that hadn't seen it walked in for the first time and there was just these big googly eyes staring at you. But it was great for me just to always feel so involved in the world."
He added: "And also, music was honestly the biggest part of preparing for the role. I like to pick a song that kind of matched the mood of the scene. Listen to that, and get feeling all punky and then the cameras rolled."
Opening up on his own newly-developed love of the band, he added: "I was definitely familiar with 'God Save The Queen' and 'Anarchy in the UK' and just kind of the artwork and stuff. The amazing thing now is that I'm so familiar with it that as I walk around places like Camden and so many pub logos are in the ransom note font and just their legacy is built into our culture. It's amazing."
Boon sat down with Rolling Stone UK to discuss 'Pistol', in an interview that can be found in issue four of the magazine's print edition and read online here.