A$AP Rocky shows up late, supports Red Hot Chili Peppers after headliners
The Harlem rapper went on last in Manchester last night (June 22) in bizarre twist
By Joe Goggins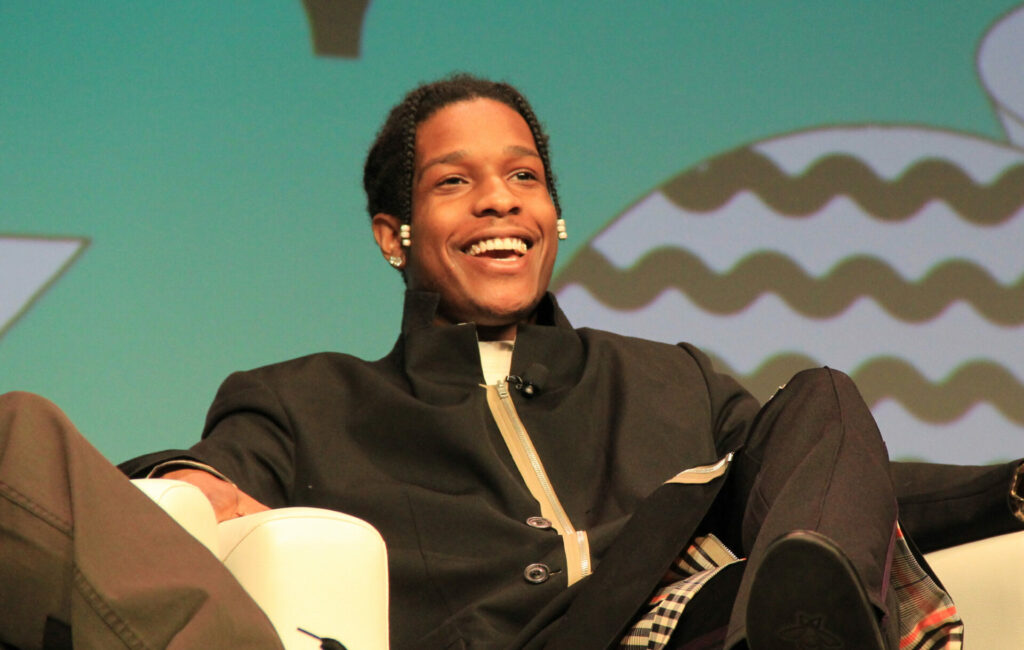 A$AP Rocky took the stage after Red Hot Chill Peppers in Manchester last night, despite being billed as the support act.
In a peculiar turnaround, the Harlem-born rapper arrived onstage at the Emirates Old Trafford cricket ground after the Californian funk rockers had concluded their headline set, having apparently failed to make it there in time to act as main support as planned. Before that, Los Angeles singer-songwriter Thundercat had opened the huge gig as scheduled.
Messages on the stadium's big screens, though, announced that Rocky would not play until after the headliners. "Due to unforeseen circumstances, A$AP Rocky will now play immediately after the Red Hot Chili Peppers," read the update. The Chili Peppers wrapped up their own show, which saw them play a career-spanning set, at around 10pm, before Rocky emerged for a four-song turn that comprised 'Praise the Lord', 'A$AP Forever', 'Everyday' and 'L$D'.
Social media opinion was mixed, partly because the Chili Peppers dropped a number of their biggest hits from the setlist; 'Can't Stop', 'Scar Tissue' and 'Under the Bridge' were all conspicuous by their absence, although suggestions that this was because of Rocky's late show would appear to be wide of the mark, with the Peppers playing as many tracks, 17, as they have on most other dates of this European run so far – they are out in support of their first album with guitarist John Frusciante in 16 years, 'Unlimited Love'.
Rocky's sartorial choice to wear a high-visibility orange jacket, meanwhile, drew ridicule on Twitter. "Asap rocky was late because he was tarmacing [sic] the M6 what a guy," said @mattador78, whilst @kierangeach commented: "No wonder A$AP Rocky was late, he's been tarmacking the A1." Social media footage suggested that much of the crowd filed out as Rocky played his brief set.
Two further Chili Peppers UK dates are set for the next week, with the tour reaching West Ham United's London Stadium on Saturday where Anderson .Paak & The Free Nationals and Thundercat will support, before moving onto Glasgow on July 1, with the same openers at Bellahouston Park.