'Christmas Rave' at 10 Downing Street event attracts 1.2million Facebook users
Featuring a line-up of "BORIS JOHNSON & CHUMS"
By Tom Skinner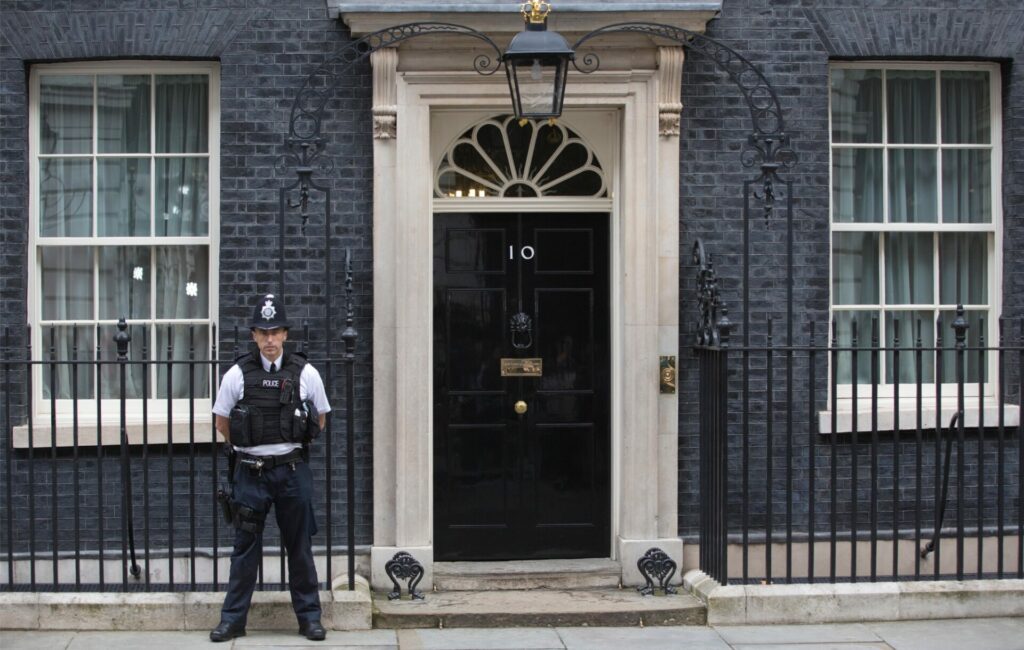 A Facebook event advertising a 'Christmas Rave' at Number 10, Downing Street has attracted 1.2million responses from users.

The parody listing was posted after reports emerged that some Conservative MPs attended various parties over the festive period last year, when the UK was under strict COVID-enforced restrictions on social contact.
Official rules at the time read (via GOV.UK): "Although there are exemptions for work purposes, you must not have a work Christmas lunch or party, where that is a primarily social activity and is not otherwise permitted by the rules in your tier."

Prime Minister Boris Johnson has since ordered an official investigation into three staff events, including two parties that were allegedly held at Downing Street. Last night (December 14) an image emerged of a gathering at the Conservative headquarters in London.

The new Facebook event – billed as 'CHRISTMAS RAVE – 10 Downing Street' – was set up by DJ Jon Mancini, and is scheduled to begin at 6pm GMT on Friday, December 24.

According to a description, the "massive rave" will feature a line-up of "BORIS JOHNSON & CHUMS". It continues: "Bring Who you like. Bring your own Nibbles and drink."

However, the listing goes on to add the following disclaimer: "Please note this event is not real and all just for humour and poking fun at the powers that be."

At the time of writing, over 532,000 Facebook users are "going" to the 10 Downing Street rave this Christmas Eve. Meanwhile, over 661,600 are "interested" – you can find the event page here.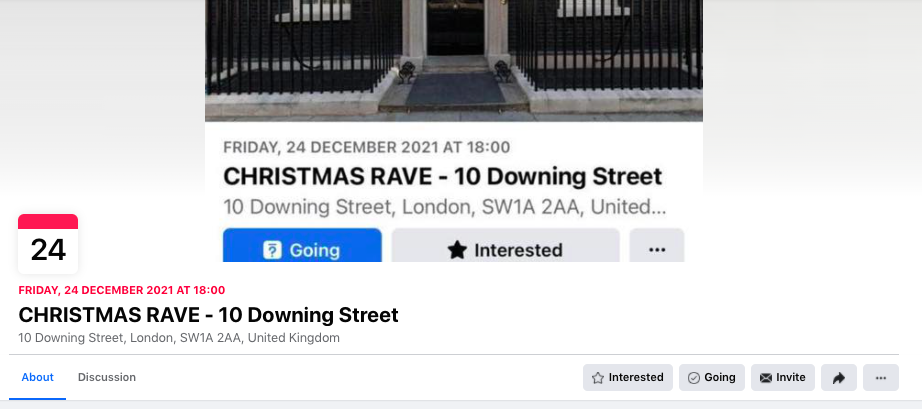 A protestor went viral after playing Beastie Boys' 'Fight For Your Right (To Party)' outside the gates of Downing Street last week following the news of an alleged party at a building there on December 18, 2020.

Meanwhile, the government has implemented the use of COVID passes in England as part of its 'Plan B' approach in tackling the new Omicron variant. It comes after face masks became mandatory in certain settings, including cinemas, theatres, shops and on public transport.

Elsewhere, the MVT has warned that the grassroots venues could face "permanent closure" without "immediate" government action.
The UK recorded 59,610 new COVID infections and 150 deaths within 28 days of a positive test yesterday. The government is urging everyone to come forward for their booster jab, with 513,722 doses being administered in the latest 24-hour period.