Chris Martin says there's still "a long way to go" with sustainable touring
Coldplay will head out on an eco-friendly run of dates in 2022
By Tom Skinner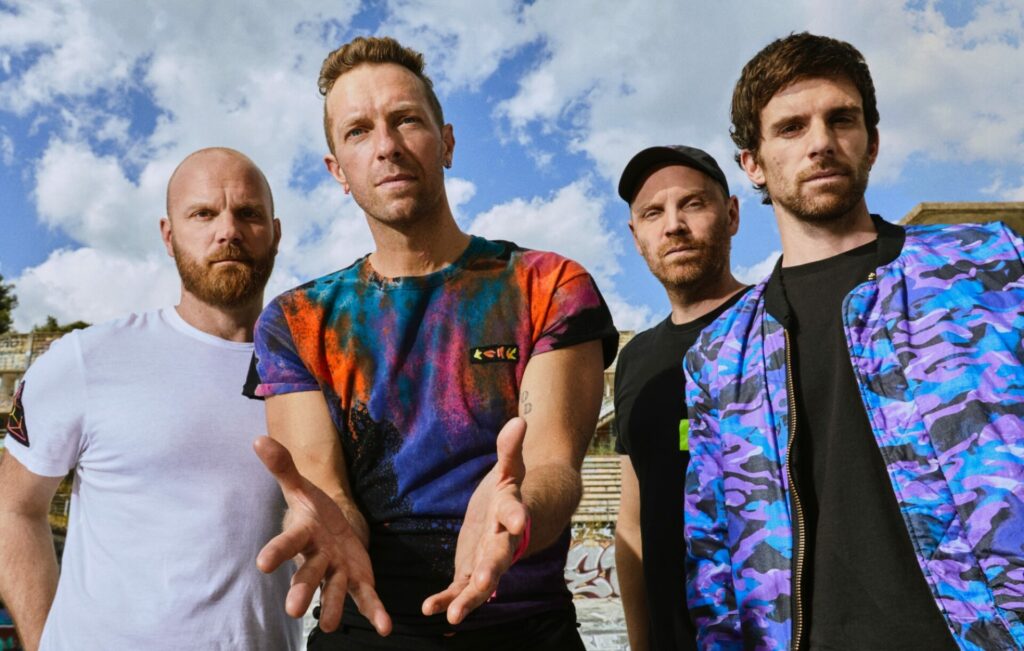 Chris Martin has spoken about Coldplay's forthcoming eco-friendly shows, explaining that there's still "a long way to go" to find a sustainable way of touring.

The band are set to hit the road next year in support of their latest album 'Music Of The Spheres', which came out in October.

When announcing the run of dates, Coldplay outlined a list of measures that would reduce their carbon footprint while out on the road. This includes giving discounts to fans who travel to the concerts by public transport and donating 10 per cent of earnings to climate change organisations.

In a statement at the time, the group said they were "very conscious" of the climate crisis. "So we've spent the last two years consulting with environmental experts to make this tour as sustainable as possible, and, just as importantly, to harness the tour's potential to push things forward," they added.

Appearing on BBC Radio 2 ahead of Coldplay's special 'In Concert' performance for the station last night (December 7), Martin explained: "We've been working with some amazing brains to see how we can cut down as much of the environmental impact as possible.

"We still have quite a long way to go, but we've already come quite a long way. And there are some things that we didn't dream were possible that are possible."

Elsewhere in the conversation, the singer spoke about how Coldplay's collaborative single with BTS – 'My Universe' – came about.

Coldplay performed a 12-song set for Radio 2 at the BBC Radio Theatre, opening the show with 'Higher Power' and ending with their festive single 'Christmas Lights' (via Setlist.FM). You can listen to the full performance here.

Back in October, animal rights organisation PETA called on Coldplay to only serve vegan food on their upcoming 2022 world tour.

The band will play six concerts at Wembley Stadium in London next summer, which will follow a run of US and European shows. You can find the full schedule and ticket information here.

Meanwhile, Coldplay recently shared a new live EP called 'Infinity Station Sessions'.