Daughters of Reykjavik: Icelandic rap group battling misogyny and reclaiming motherhood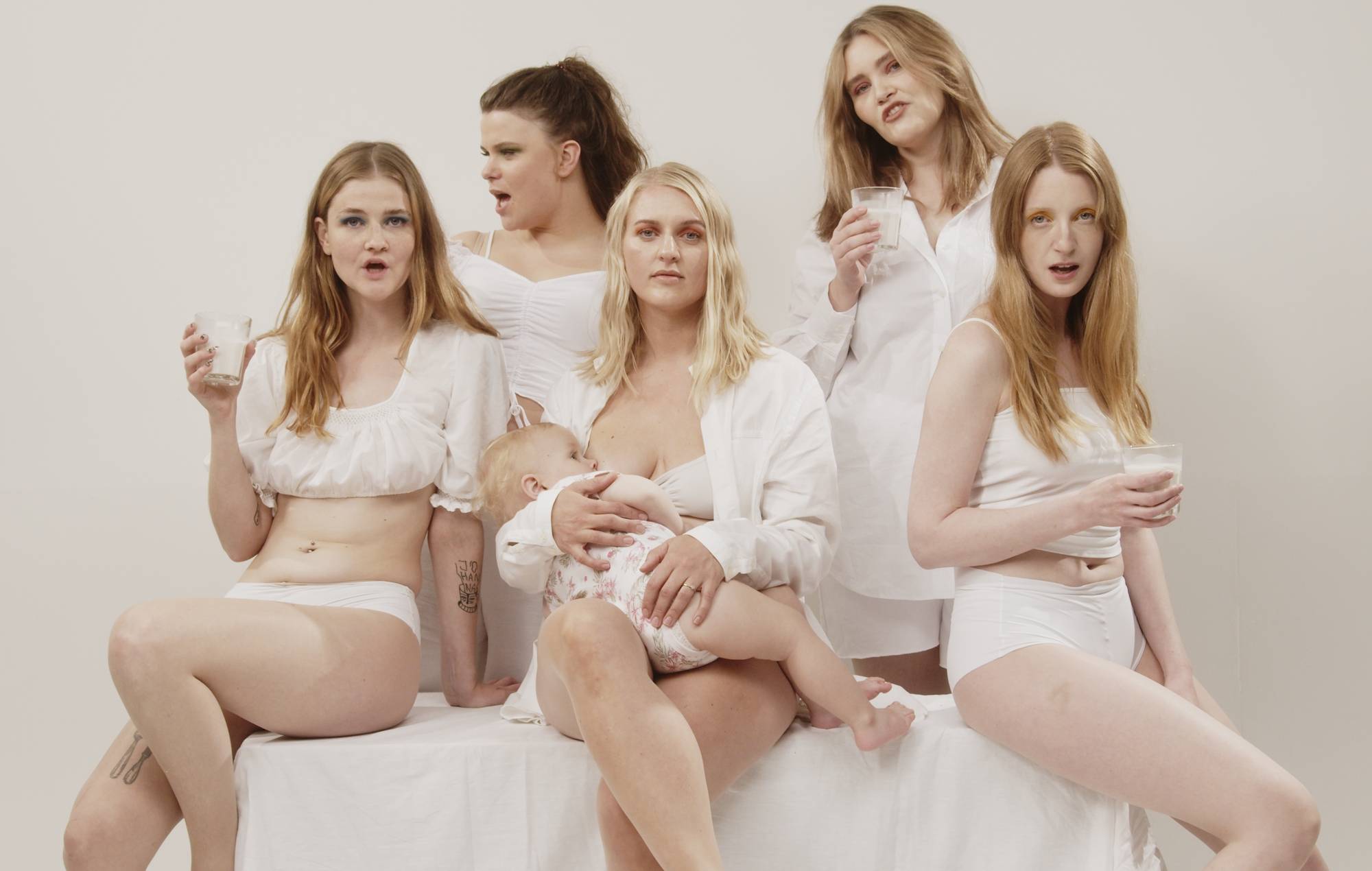 The Icelandic rap group Daughters of Reykjavik have opened up on reshaping traditional roles of motherhood through their music, as well as battling misogyny within the music industry.
The all-female eight piece, who formed in 2013, have developed a devoted following across Europe with their no-holds-barred live shows and tunes which draw influence from across the hip-hop spectrum.
Their most recent track, the tongue-in-cheek 'Hot Milf Summer' arrived earlier this year and sees the group providing a direct riposte to 'Hot Girl Summer', the similarly named track from US rapper Meghan The Stallion.
Three band members had babies during Covid-19 lockdowns in the country, and the track sees them taking aim at traditional perceived ideas of motherhood.
"We just wanted to shine a light on how hot mums can be. Everyone was talking about hot girl summer, but we just wanted to take this idea and make into something funny," said band mamber Blær Jóhannsdóttir.
"When a woman becomes a mum it's considered sacred, but it's not sacred at all! You're like on your back for three months because you've got stitches, your boobs are leaking and everyone's telling you you're a goddess! But really you feel like you're dying."
She added: "People need to remember that mums can still be cool and make a kick ass rap song. It's a two fingers to everything expected from us. We combine those tropes of femininity but present them in a playful manner and in the eyes of a group of female friends that are also mothers. "
The group first founded in 2013 when two members hosted an open mic rap night, which was originally set to be exclusively held for the women who hoped to be part of the group. But things took a bigger turn when 200 people showed up to an open mic rap night.
"The media decided we were a band, and it had such a huge impact on Icelandic society, so we decided that we had to keep going with it," the group say.
"We've remained together, but many people have come and gone. At a certain point we decided to have a fixed structure, but it's really interesting because our first song was called Daughters of Reykjavik to advertise the open mic night but the media thought that's what we were called and it all came from there. "
With their early success, however, came misogynistic resistance from Icelandic's predominantly male rap scene. They recall one time when they went to a hip hop show and were degraded by a rapper after meeting him backstage.
"He just started mocking us and our rap and later he tweeted 'this is bad music. This is like a birthday party and everyone's invited'," they explain.
But the group have ultimately had the last laugh. They are going strong eight years later and, if their performance at Iceland Airwaves' Live At Reykjavik is anything to go by, remain one of the country's most vital live acts.
"He was on a podcast and he said sorry," they add of their misogynistic foe.
"But it's not about him, it's our music."