FC Barcelona to wear shirts printed with Rosalía's Motamami logo for El Clasico
The new designs are also able to buy for Barca fans
By Nick Reilly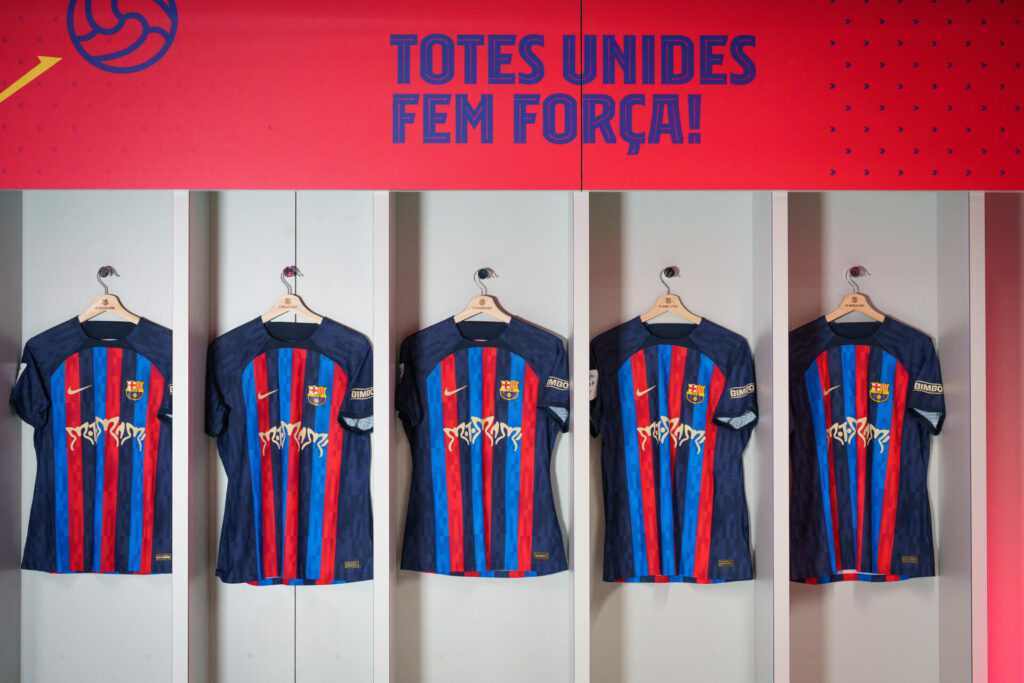 FC Barcelona will wear jerseys printed with the distinctive title of Rosalía's latest album Motamami, for this weekend's El Clasíco, marking the latest step in the partnership between Spotify and the football giants.
It comes after the team previously wore shirts emblazoned with Drake's OVO sound logo for the away leg last autumn, as part of the streaming giant's long-term partnership agreement with the Spanish side.
The team-up with Rosalía marks the one year anniversary of the acclaimed record, which allowed the singer to become to most-streamed Spanish artist in the world on Spotify, with streams of her tracks growing by more than 110% year on year. She was also the most-streamed female artist in Barcelona, while tracks from the album have been streamed over 1.8 billion times.
Barca will wear the shirts as they step on the hallowed Camp Nou turf this Sunday (March 19), before FC Barcelona Femení also wear the MOTOMAMI jerseys at the women's El Clásico on Saturday 25th March.
FC Barcelona players from both the men's and women's teams will be curating the Barça Matchday playlists featuring the top songs to motivate the players in the build up to the games, which includes music from Rosalía.
Unlike the Drake shirts last year, Rosalia's effort will also be available to purchase via FC Barcelona.
Fans can pick up the Motomami matchday-quality jersey with premium packaging: There will be 1899 available, inspired by the year of FC Barcelona's founding.
A super limited-edition, collector's item jerseys signed by FC Barcelona players from both teams, and featuring a glow-in-the-dark MOTOMAMI logo will also be available, but at a limited run of only 11 men's and 11 women's jerseys, signed by all of the players who start the men's and women's El Clásico matches respectively.
Speaking about the collaboration, Marc Hazan, VP Partnerships, Spotify said: "We're honoured to give up our space on the FC Barcelona shirt to celebrate ROSALÍA – the most streamed Spanish artist on Spotify in 2022. It's a chance to continue the celebration of our unique partnership with FC Barcelona and continue to bring the worlds of football and music together."