Galen and Paul on their debut album and working with Tony Visconti
The Clash's Paul Simonon has teamed up with singer Galen Ayers on a new record. Here, they tell the story behind that album.
By Nick Reilly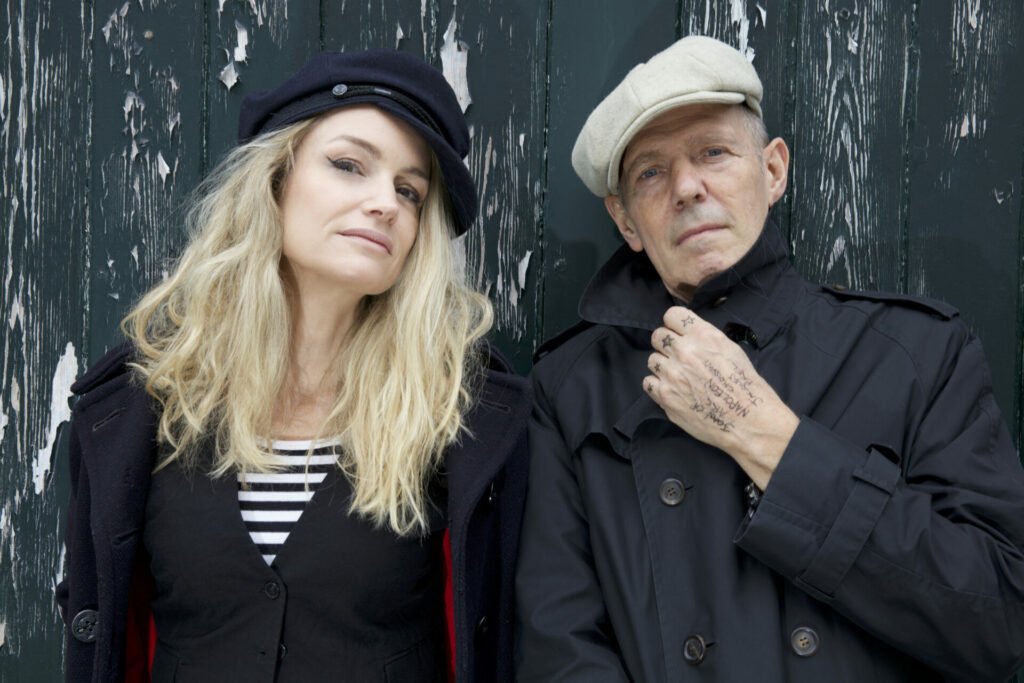 Paul Simonon and Galen Ayers have opened up on the inspirations behind their debut album, Can We Do Tomorrow Another Day?.
The new record from Simonon, bassist with The Clash, Gorillaz and The Good, The Bad and The Queen, and singer-songwriter Ayers, is set to arrive May 19.
As a press release explains, the album is a kaleidoscopic "snapshot of pan-European music culture" which sees Ayers singing in English and Spanish, evoking scenes "stretching from Edgware Road to Hydra Island; and painting pictures of everything from elegant Parisian cafes to drunk tourists in Magaluf".
Speaking to Rolling Stone UK, Simonon explained how a life-long love of world music had inspired the record's eclectic sound.
"When I was a kid, my dad used to really like Françoise Hardy so that was played a lot in the house," he explained.
"There was also a film called Black Orpheus which was set in Brazil and it meant that I was exposed to music from around the world. It was great because the music on the radio would always be a bit dull. It would be stuff like Freddie & The Dreamers which wasn't very exciting. But then there was a programme on the radio for kids presented by Ed Stewpot and they'd play stuff from the likes of Anthony Newley or Bernard Cribbins. I always thought that was brilliant and a big influence on me."
The record is anchored by the vocals of Galen Ayers, after the pair became firm friends.
"We met in a bar, but we have mutual friends and we've built our own friendship over the last 15 years and had some memorable nights too, including a Damon Albarn show we went to in 2014. There's been varying degrees of that in our friendship, which has really culminated in this album," she said.
"One of the things I loved about making this album is that it allowed you to learn about yourself and the things you don't want to let go. The ideas that I really wanted to go on this album are there and it's been easier to let go of the things that don't matter so much. We've been able to find our creative voice, but also be flexible enough to create something together."
Elsewhere, the record features an all-star line-up of talent in the background, The Verve's Simon Tong and Blur icon Damon Albarn provide instrumentation, while production duties come from legendary Bowie producer Tony Visconti.
"I'd worked with him when me and Damon did Merryland, but what I liked about Tony then is that he came in with a songbook and he'd written notes on all of them. He was so well versed that was able to comment on any little bit that may have been out of tun or wasn't quite right, but he was there to support us and make the record we wanted to.
"It was the same for this situation, we sent him a demo and he just said 'I really want to make this album."
Galen added: "This whole process has been great, but Tony was a great addition. I respect enormously the amount of experience he was, and he was just so generous with his wisdom whenever you'd ask a question. Anything you want to discuss, he would never in any way would be anything less than just really helpful and it allowed the record to sound really interesting. It's been really cool."