Glass Animals have upcoming collaborations with "some of our heroes"
The BRIT Award-nominated band are working on new music after 'Dreamland'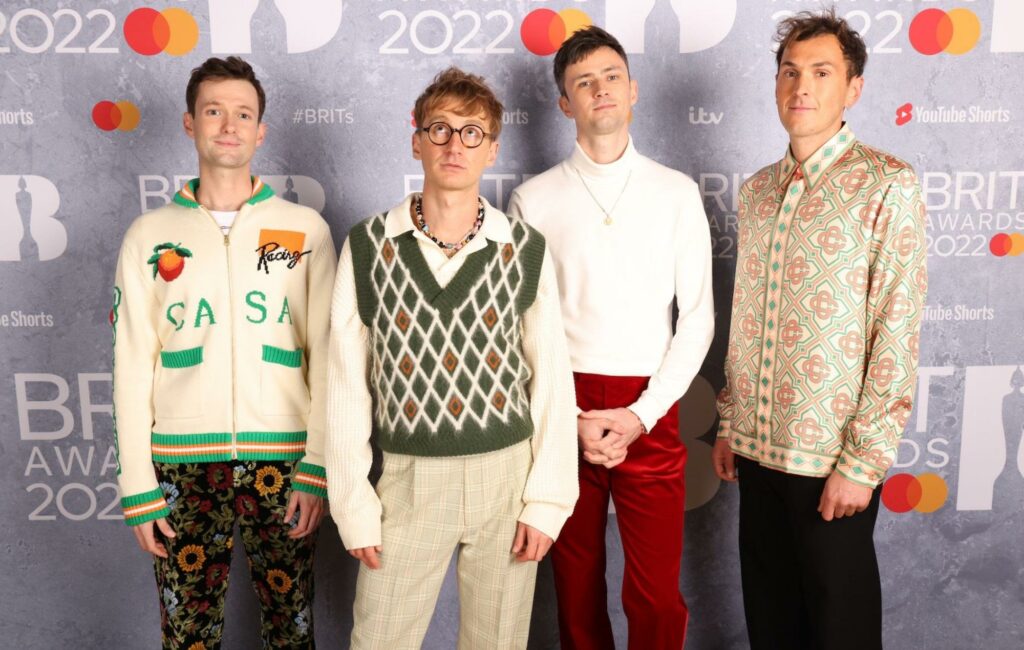 Glass Animals are due to release collaborations with "some of our heroes", frontman Dave Bayley has revealed.
Talking to Rolling Stone UK on the BRIT Awards red carpet last night (February 8), Bayley said the band are working on new music after 2020's 'Dreamland', and that some special guests are in tow.
"We've got some collaborations coming up which I'm very excited about – some of our heroes – and I can't wait," Bayley said. He wouldn't confirm who those collaborators and heroes are.
Bayley and his Glass Animals bandmates Joe Seaward, Ed Irwin-Singer and Drew MacFarlane also told Rolling Stone UK that they are still reeling from the sleeper hit success of their 'Dreamland' single 'Heat Waves'.
Last month, Glass Animals became the first British group to top Spotify's global songs chart with the song (originally released in June 2020), garnering 4.26 million plays per day on the streaming platform. Some of the song's success stemmed from being used in a recent TikTok trend.
In 2020 the single failed to break into the UK Top 40 or US Billboard Hot 100 but has since climbed the charts, peaking at Number Five in the UK, Number One in Australia and Number Three in the US. It also now holds the record for the longest climb to the Top Five in US chart history.
"It's been the craziest, craziest couple of years – like a proper rollercoaster," Bayley said of their ballooning success, also mentioning drummer Seaward's remarkable recovery from a 2018 road accident. Glass Animals are also nominated for Best New Artist at this year's Grammys.
"There were many points where I didn't think this project [their third album, 'Dreamland'] was going to make it," he added, referencing in part the difficulties of working amid the COVID-19 pandemic.
Bayley was speaking ahead of last night's BRITs in which 'Heat Waves' was nominated for Song Of The Year. The band were also nominated for Best Rock/Alternative act, but ultimately lost on both.
Glass Animals will embark on a North American and European tour next month in support of 'Dreamland'. They also head to Australia for a handful of shows this summer.
The group were confirmed recently to play a number of festivals including this year's Mad Cool with Florence + The Machine, HAIM, Sam Fender and others.