Halsey responds to fans that left concert during abortion rights speech
"Downside of doing outdoor venues: no door to hit them on the way out"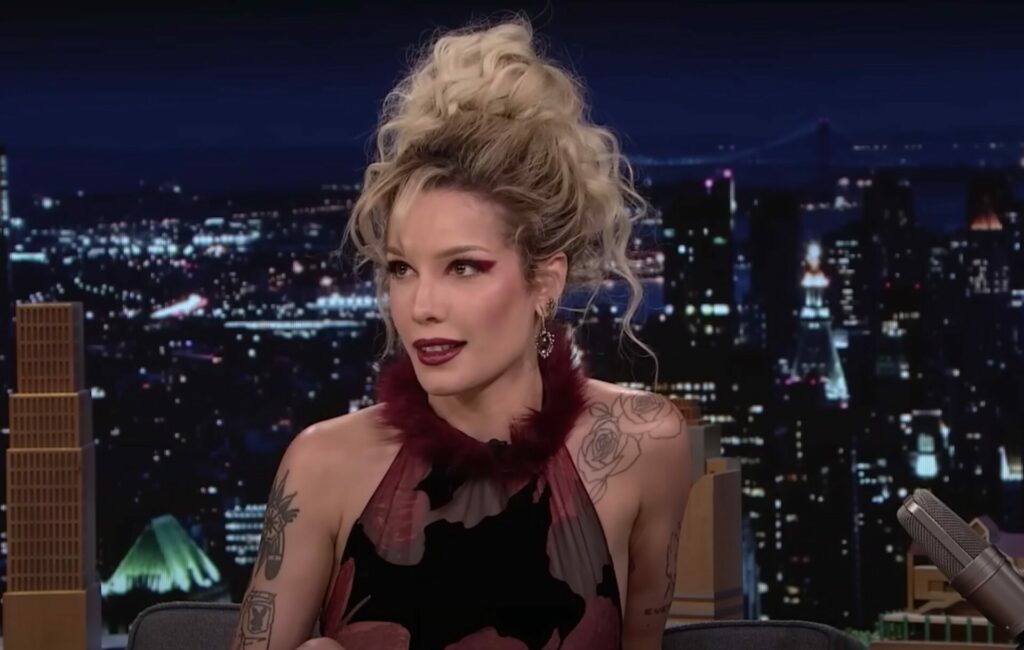 Halsey has responded to claims that fans walked out of her concert in Arizona on Sunday (June 26) during a speech about reproductive rights.
At Sunday's show in Phoenix, the singer delivered an impassioned speech following Friday's (June 24) Supreme Court ruling to overturn the landmark Roe v. Wade decision that made abortion legal federally. US states will now be able to decide laws individually, with reports suggesting that up to 26 states are certain or likely to enforce an abortion ban.
"I know that we want to sit at home and we want to wait for some revolutionary to come along, to make a difference, but no one is fucking coming," Halsey said at the Ak-Chin Pavilion amphitheatre.
"Nobody is fucking coming. It is up to every single one of you, myself, every single person in this building to do our fucking part – to protect bodily autonomy and bodily integrity. To protect medical privacy."
She then led a call and response of "my body", to which the crowd responded "my choice".
One Twitter user has since claimed that concertgoers left the venue during Halsey's speech. "The amount of people who just walked out of the Halsey concert after 'Nightmare' when she spoke about abortion was sickening. Fight for what is right," they wrote.
Halsey responded yesterday (June 28) in a tweet: "downside of doing outdoor venues: no door to hit them on the way out."
In other concert footage, Halsey told the crowd: "If you're mad in this audience right now, and you're sharing statistics on Instagram and infographics and saying… 'That's really f****d up,' what you should do instead is you should be sharing stories about how you've benefited from abortion somehow.
"The truth is that my heart breaks looking out into this audience, because I see so many people… who deserve the right to healthcare that they need. Who deserve the right to choose themselves in a situation where there is a choice."
"Some of the people I'm looking at right now are going to need an abortion one day, and you deserve that," she continued.
"Whether it's a life-threatening situation or it's not, you deserve it. And here in Arizona, you guys gotta promise me that you're gonna do that work so that the person to the left of you and to the right of you has that right for the rest of their lives."
They added: "If you don't like it, you can go home right now. I don't care. If you don't like it, I don't know why you came to a Halsey concert."
The singer also expressed their feelings about the supreme court decision before the show. "I have been advocating for abortion, reproductive rights, and bodily integrity for as long as I've had a platform and I'm running out of ways to word and frame the severity of the impact that fundamentalism has on our country.
"I know some of you look to my page for information or guidance but I need a little bit of time to speak to some people with more authority and experience than me and gather my thoughts. I don't want to just contribute to antagonistic noise. I'm just defeated at the moment."
Halsey has been a longtime advocate for reproductive health, opening up about her own miscarriage to Rolling Stone in 2016.