"A nice pension plan": Noddy Holder talks 'Merry Xmas Everybody' royalties
IT'S CHRIIIIISTMAS!
By Joe Goggins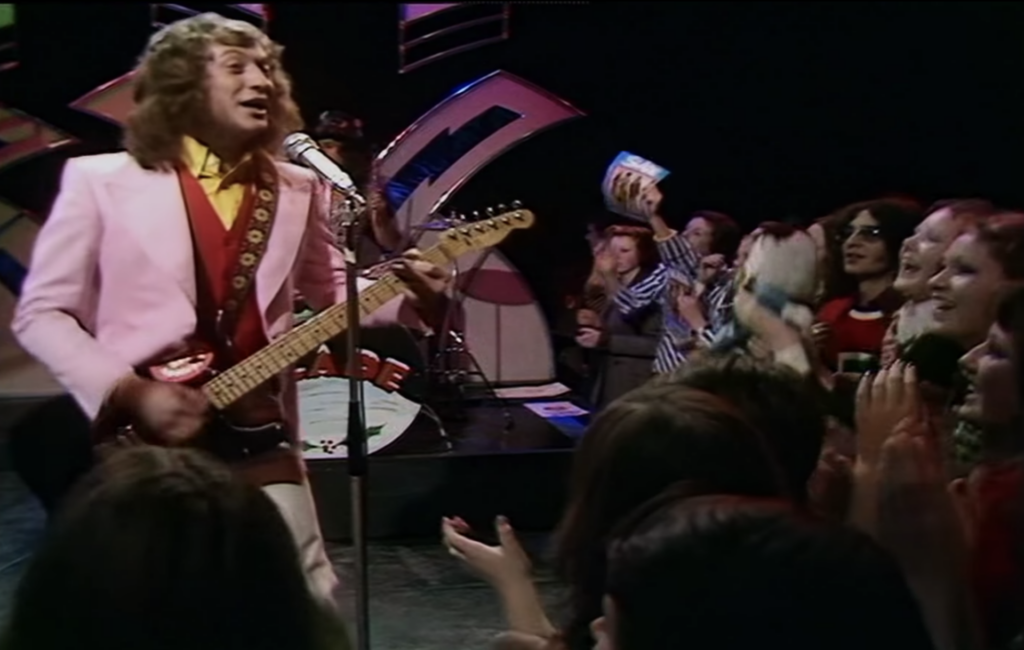 Noddy Holder has discussed the enduring popularity of Slade's festive hit 'Merry Xmas Everybody' in a new interview.
The 1973 classic remains a festive staple and has been covered by everybody from Noel Gallagher to R.E.M. Speaking to The Guardian, Holder explained that whilst he splits the performing rights with the other three members of the seventies glam rockers, he and bandmate Jim Lea take a bigger cut as the credited songwriters.
Pressed on how much the track brings in for him each festive season, Holder said: "Well, I can't put a figure on, because it's just different every year. Some years it's used in an advert or movie. There's been all sorts of cover versions, from the Spice Girls, Tony Christie and Oasis."
"I'll get my annual PRS [Performing Right Society] statement and the cross-section of artists who perform it on their Christmas tours is amazing," he continued. "It's like having a hit record every year. So it's a nice pension plan, I'll say that." Holder dodged putting a number on the royalties, but estimates range from the PRS' £512,000 per annum to the Daily Mail's approximate of £1 million.
Last year, Holder appeared on This Morning and revealed a hitherto unknown secret about 'Merry Xmas Everybody'; that John Lennon made a contribution to the song. It was recorded in New York at Record Plant, the same studio the legendary Beatle was using to cut his fourth solo album, 'Mind Games'.
"John Lennon was in the next studio next door. He used to come in late at night to record," Holder told Philip Schofield and Holly Willoughby. "The harmonium you hear at the beginning of the track, the intro of Merry Xmas Everybody, is John Lennon's harmonium – he let us borrow that and put it on the track."
As Holder was putting down his now-iconic vocals, meanwhile, Lennon popped his head around the door. "[He] came in and said – it was the best compliment I ever had – he said, 'Oh I like the sound of this bloke, he sounds just like me," recalled Holder. His iconic scream of "it's Christmas!" on the final chorus, meanwhile, continues to follow him around to this day. "When I'm doing my Christmas shopping, I probably get it 40 times a day," he revealed to The Guardian. "But after 50 years, it still makes me smile."