Sadiq Khan rejects plan to build Vegas-style sphere in East London
The Mayor of London said the development would have an 'unacceptable negative impact on local residents'.
By Nick Reilly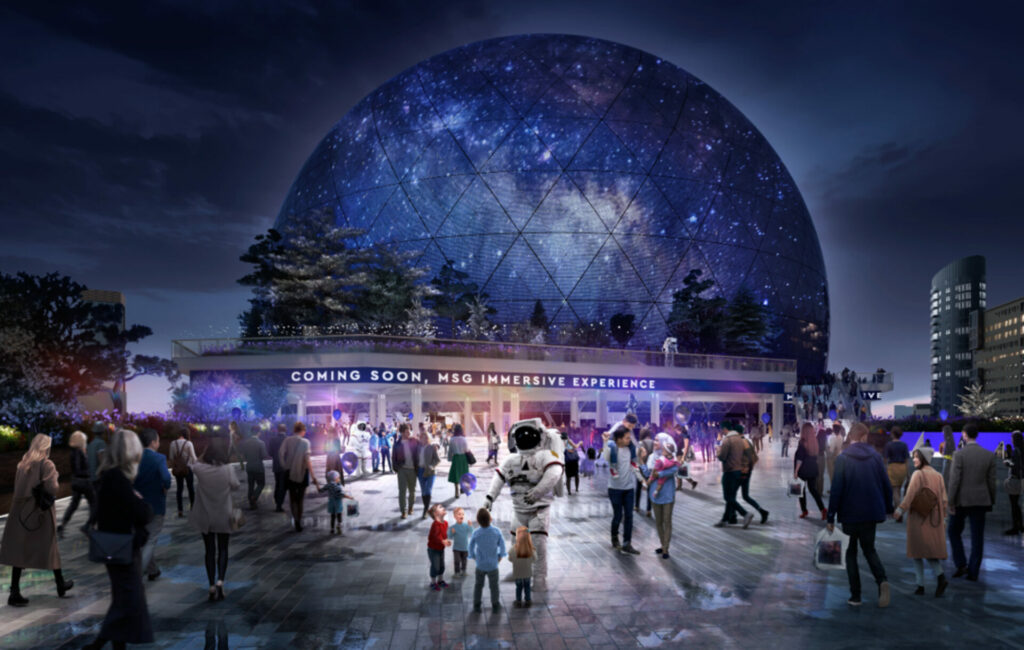 Sadiq Khan, the Mayor of London, has rejected plans to build a massive Sphere, similar to the one seen in Las Vegas, in the capital.
The huge venue was set to be London's own answer to the state-of-the-art sphere in Las Vegas where U2 opened their residency in September this year.
The Madison Square Garden Company (MSG) had submitted plans to build the venue on a site in East London which has sat empty since it was last used as a coach park for the 2012 Olympics.
MSG have bought the 4.7 acre site and had planned to build the 21,000 capacity venue on it, complete with giant LED screens that adorn its exterior.
But the development now looks unlikely to go ahead, after Khan sided with residents who feared an increase in light and noise pollution, as well as added pressures on the area's infrastructure.
A spokesperson for the Mayor of London said: "London is open to investment from around the world and Sadiq wants to see more world-class, ambitious, innovative entertainment venues in our city."But as part of looking at the planning application for the MSG Sphere, the Mayor has seen independent evidence that shows the current proposals would result in an unacceptable negative impact on local residents."
An initial planning permission application was lodged in 2019, with MSG promising 1200 jobs after the venue's proposed opening.
A statement from a Sphere Entertainment spokesperson said of today's ruling: "While we are disappointed in London's decision, there are many forward-thinking cities that are eager to bring this technology to their communities. We will concentrate on those."
A statement last year from West Ham MP Lyn Brown, opposing the scheme, described the Sphere as a "monstrosity" and raised fears about added pressure on local transport and in particular the station at Stratford which already copes with travellers to the Westfield shopping centre and West Ham's 60,000-seater stadium.
The venue would also mark London's third significant concert arena after the 12,500 capacity Wembley Arena and The O2 Arena on the Greenwich Peninsula, which boasts 20,000 seats.