The Amazons announce new album 'How Will I Know If Heaven Will Find Me?'
As The Amazons announce their third album, frontman Matt Thomson tells Rolling Stone UK how it's the perfect antidote to the darkness of the last few years
By Nick Reilly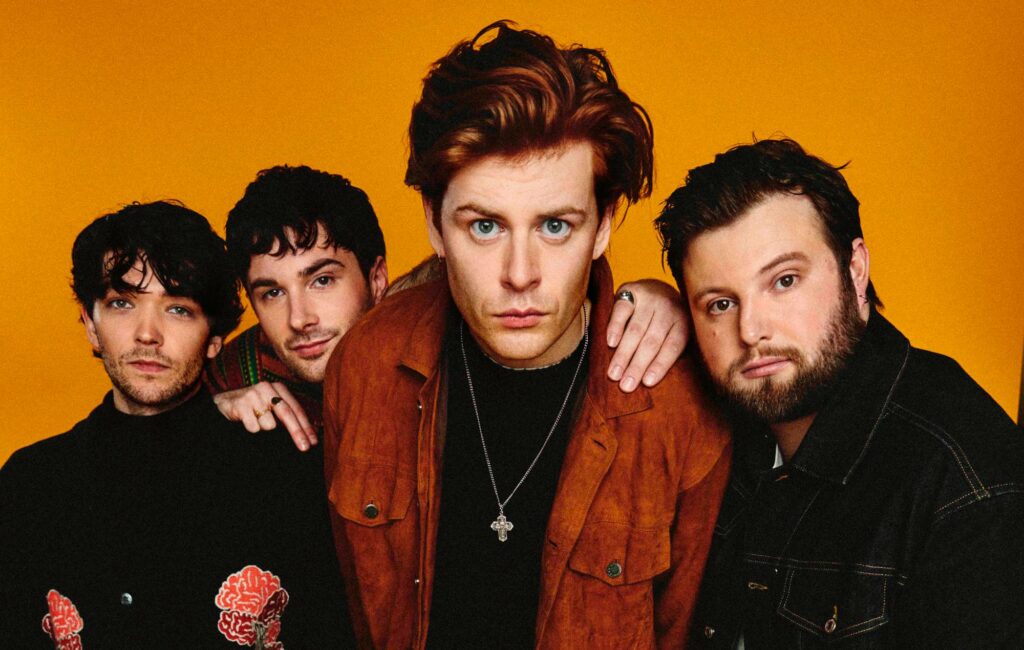 The Amazons have announced details of their third album 'How Will I Know If Heaven Will Find Me?', with frontman Matt Thomson exclusively telling Rolling Stone UK how he envisaged the record to be an antidote to dark times.
The Reading band will release their third album on September 2 via Fiction Records and have previewed it with 'Bloodrush'.
Opening up on the first track to arrive from the record, Thomson said that the euphoric new offering was inspired by a reassessment of everyday life as a result of the COVID-19 pandemic.
"It's one of the more instinctive songs on the record," he told Rolling Stone UK.
"It's about release in its most primal level and how the things we passed off as luxuries and indulgences a few years ago are now proving to be integral to being a human being everyday. That's what 'Bloodrush' is about, and it's a great introduction to the record."
This exploration of everyday life and a newfound appreciation also feeds into the rest of the record, Thomson explained.
"We wanted to create music that had life and energy. We all went through the same thing over the last two years of being stuck inside. I didn't want to lean into that and make introspective stuff, we wanted to fight back against that and being confined. Our new music is a reaction to having the stuff that we love taken away. Live music and being part of a community. "
Elsewhere, the title 'How Will I Know If Heaven Will Find Me?' is a lyric from an album track that was inspired by Thomson's own experiences of being in a long distance relationship throughout the pandemic.
"It encapsulates how we were feeling when we hadn't seen anything for a while and more specifically the record is inspired by the emotional rollercoaster I've been in through a long distance relationship over the last couple of years," he said.
"Navigating that and you ask yourself, 'Will I see this person again and when I do, will it be the same?'"
And as the band gear up for a UK tour later this year, Thomson says their new material is crying out to be heard live.
"We wanted to make music that made our hearts full when we came off stage. Not to disparage our last work, but we were finishing shows on our last tour and there was just something that wasn't filling us up and satisfying spiritually.
"That's more productive. It's more cathartic to make music full of life and positivity."

'How Will I Know If Heaven Will Find Me?' tracklist:
How Will I Know?
Bloodrush
Say It Again
There's A Light
Northern Star
Wait For Me
One By One
Ready For Something
For The Night
In The Morning
I'm Not Ready