The Rolling Stones pay emotional tribute to Charlie Watts as they kick off first tour since his death
"It's a bit of a poignant night for us."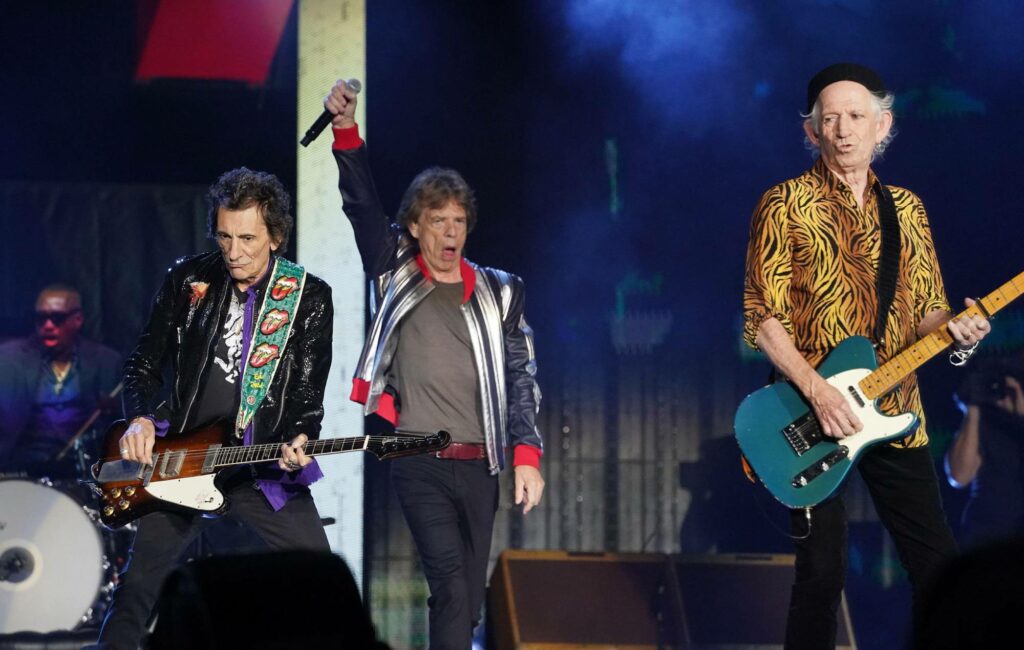 Mick Jagger gave an emotional speech about the late Charlie Watts, as The Rolling Stones kicked off their 'No Filter' tour in the US.
The show was only their second without Charlie, who passed away at the age of 80 in August. The band also dedicated their first warm-up show to the legendary drummer, in the first performance without Charlie since January 1963.
Kicking off on Sunday, September 26 in St Louis, the show began with an empty stage and a drumbeat as photos of Charlie were shown on huge screens.
Addressing fans, Mick said: "This is our first-ever tour we've ever done without him. We'll miss Charlie so much, on and off the stage," before dedicating 'Tumbling Dice' to Watts. They played a set packed full of classics, including 'Paint It Black', 'Jumpin' Jack Flash', 'Gimme Shelter', and 'Sympathy For The Devil'.
Jagger shared a video on Twitter after their first warm-up show in Massachusetts, where the band walked to the front of the stage for an emotional conversation with the small crowd.
Mick began: "It's a bit of a poignant night for us. This is our first tour in 59 years without our lovely Charlie Watts.
"We all miss Charlie so much. We miss him as a band, we miss him as friends on and off the stage and we've got so many memories of Charlie. I'm sure some of you that have seen us before have got memories of Charlie as well and I hope you will remember him as we do."
Guitarist Ronnie Wood joined in: "Charlie we're playing for you."
Jagger then paused before playing the new song: "What are we going to do now…I'm all emotional."
The Rolling Stones' touring drummer Steve Jordan has taken over live duties from Watts. When the 'No Filter' tour was announced, Charlie underwent a procedure following a routine check-up.
He joked: "For once, my timing has been a little off," while giving his blessing to Steve Jordan.
Paying tribute in a recent interview, Jagger said: "The thing about Charlie was that he was always there, always played beautifully and was always willing to discuss what to do about it – how he could make it better."