Travis Barker reportedly rushed to hospital
The Blink-182 drummer arrived at a hospital in California yesterday (June 28) with his wife, Kourtney Kardashian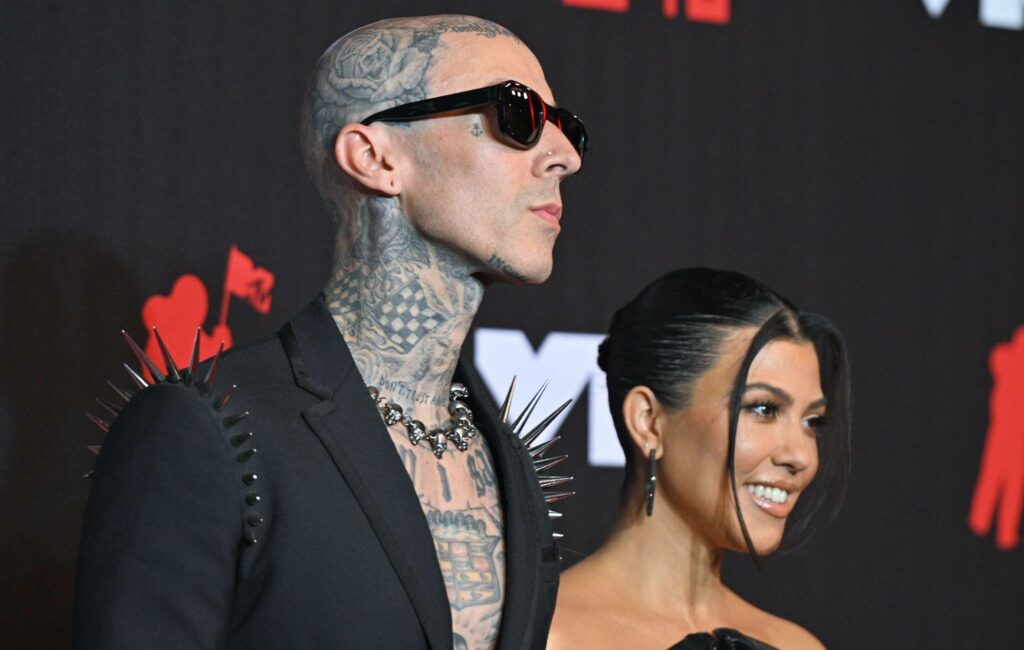 Travis Barker has reportedly been rushed to hospital in Los Angeles.
According to TMZ, the Blink-182 drummer arrived at West Hills Hospital Tuesday morning (June 28) alongside his wife, Kourtney Kardashian. He was then transferred by ambulance to Cedars-Sinai Medical Center for additional care, though it is not yet known what his health condition is.
Shortly before reports emerged, Barker tweeted "God save me", though it's not clear if this is a reference to going to hospital or Machine Gun Kelly's song from his March album Mainstream Sellout, which Barker collaborated with him on.
Barker's daughter, Alabama, wrote "Please send your prayers" in now-deleted TikTok in which she held her father's hand in a brace, who was on a stretcher. She also posted the same caption against a black screen on her Instagram story.
Last month Barker and Kardashian held their wedding ceremony in Italy, after a ceremony in a Santa Barbara courthouse earlier in May and a Vegas wedding in April.
"Found these in my camera roll," Kardashian said of the Vegas wedding photos. "Once upon a time in a land far, far away (Las Vegas) at 2am, after an epic night and a little tequila, a queen and her handsome king ventured out to the only open chapel with an Elvis and got married (with no license). Practice makes perfect." Barker captioned his own post "what happens in Vegas."
According to the owner of the One Love Chapel, Marty Frierson, he received a call in the early hours of Monday "asking for Elvis." Per Sky News, he told PA that, whilst he knew to expect a celebrity couple, he was in the dark as to who it would be until Barker and Kardashian arrived at 1:45am local time.
In November last year, Barker performed live with Mark Hoppus for the first since his Blink-182 bandmate announced he was cancer-free.
"Just saw my oncologist and I'm cancer free!!" he shared in a Twitter statement. "Thank you God and universe and friends and family and everyone who sent support and kindness and love.
"[I] still have to get scanned every six months and it'll take me until the end of the year to get back to normal but today is an amazing day and I feel so blessed. Can I get a W in the chat?"
In an interview with Barker after the performance, the drummer told event organiser No Cap that Hoppus' health update was "The best news all year".
He added: "That's my brother. Mark doing this and us playing a few songs is just incredible, and I've been with him through this whole process and he's just been so strong and resilient and tough, and I just told him 'elbows up and fight, it's time to fight', and he did."