Watch Pa Salieu's video for new freestyle 'Mista/Lennon'
Earlier this week, the Coventry rapper revealed he has been removed from performing at the Commonwealth Games closing ceremony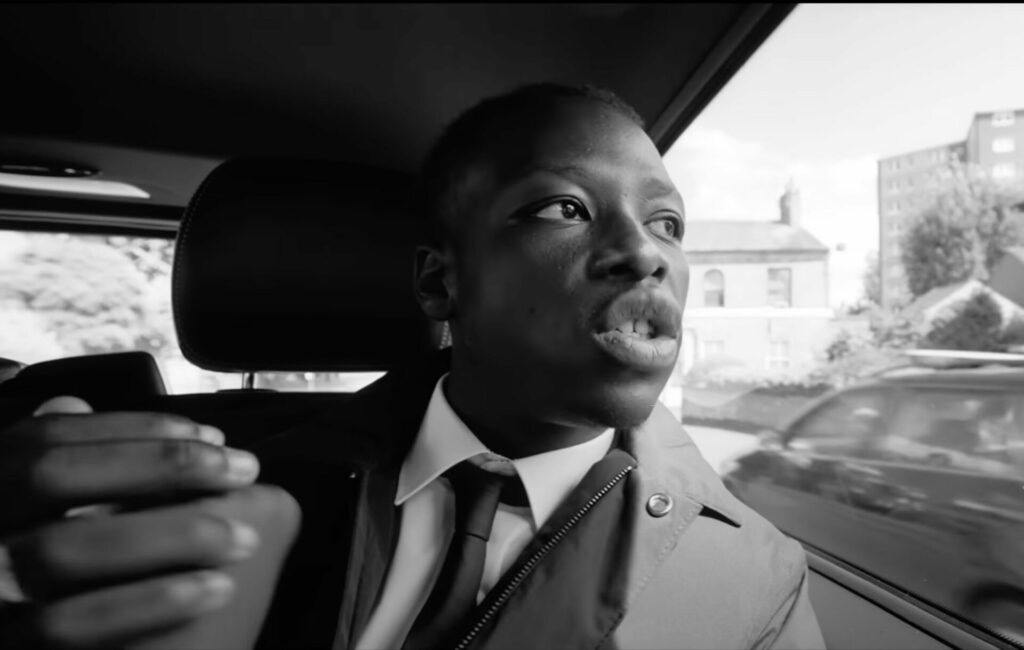 Pa Salieu has shared a brand new freestyle with an accompanying video – watch 'Mista / Lennon' below.
The surprise track is the Coventry rapper's first new music since his collaboration with Mura Masa on recent single 'blessing me'.
Watch the video for the track, which begins with Pa Salieu rapping outside the Warwickshire Justice Centre and takes in a taxi journey, below.
The release of 'Mista / Lennon' comes just a few days after the rapper revealed that he had been removed from performing at the Commonwealth Games closing ceremony after "failing a background check".
He was set to perform at the ceremony next week to close the Games, which are being held in Birmingham. Alongside footage showing him rehearsing for the performance, a statement on social media saw the rapper reveal that he was "removed from the show" because he "failed a background check."
"I've consistently been trying to use my career to show people where I'm from that there is another life for us. One away from the roads. But what can you do if the police, the justice system and the Home Office don't care about you and put everything possible in your way to stop you trying to get on with your life?" he wrote in a statement. "Next week's performance should have been a celebration. What is the real reason here?? How can you fail a 'background check' to perform at a closing ceremony. What does that even mean?"
In 2018, Pa Salieu was charged in connection with the fatal stabbing of Fidel Glasgow, grandson of The Specials' Neville Staple, outside Club M in Coventry. Along with nine others, the rapper was charged with violent disorder, while Pa Salieu was also charged with wounding with intent and possession of an offensive weapon. No one has been charged with Glasgow's murder, and earlier this year, Pa was cleared of the second count of violent disorder, though admitted possessing a bottle as an offensive weapon.
At the end of the 'Mista / Lennon' video, Pa pays tribute to Glasgow, writing: "Rest in eternal peace my brother."
In a statement shared with Rolling Stone UK, Pa's management team discussed how the aftermath of the court case is causing "huge disrupt" to the rapper's career due to being unable to obtain visas until after the case is concluded. "This has led to Pa having to pull out of his whole years worth of international commitments," the statement said. Also letting down the 10 or so band and crew members that rely on him for their income."