Stereophonics' Kelly Jones looks back on 20 years of 'Just Enough Education to Perform'
To mark the 20 years since 'Just Enough Education to Perform', Kelly Jones tells the story of the number one album that spawned some of the band's biggest and best loved songs
By Kelly Jones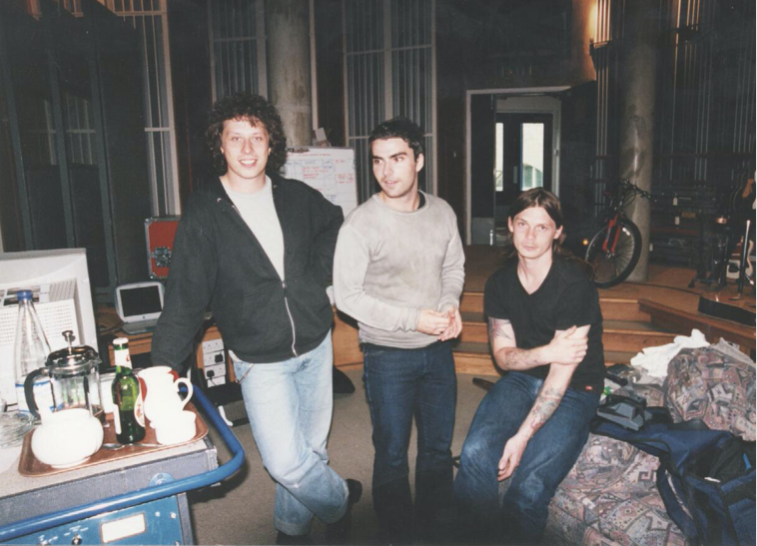 When I think about 'Just Enough Education to Perform' – or J.E.E.P. as it went on to be nicknamed – I think about the massive rise and subsequent end of the first incarnation of Stereophonics. I think about the three years with barely a day off leading up to the album and the front page of the Mirror newspaper claiming I was having a bit of a mental breakdown and cancelling the USA tour. My V2 label president drove me home to my new top floor flat in Winchendon Road, Fulham and told me I was exhausted, to take a break, cancel the tour and he'd call my father to tell him I was okay. He was right. I flew to Barbados, well eventually anyway, the plane circled after dropping its fuel after an announcement that there was an issue with the plane and it returned to land. Whilst in a holding room, I filled a water bottle with gin and re-boarded the plane, knocking myself out, only to wake to the bump of the runaway in the sun. I drank for a week and gathered my head. The moment I got home it began again, but it was even more intense. Stereophonics are a working band and in those days it literally never stopped…
In January and February 2000, we saw Chicago, Toronto, Montreal, Quebec, Sudbury, Thunder Bay, Calgary, Edmonton, Saskatoon, Prince George, Kamloops, Kelowna, Vancouver. Canada in January and February is bloody cold. The hairs up your nose freeze as you step off the bus, which made it a lot worse being locked out of the bus in your pants by the crew, just for shits and giggles! March and April was the USA where we opened for The Charlatans in Pomona, LA, San Francisco, Seattle, Vancouver, Minneapolis, Chicago, Toronto, New York, Philadelphia, Boston, Washington, Orlando, Atlanta, Detroit, Ottawa, Montreal, Quebec and London, ON. The NME came out to do a feature and they ended up giving us the front cover which was intended for The Charlatans. We went home and began recording what was to become 'Just Enough Education to Perform'.
We recorded the album in the big room at Real World Studios in Bath. Steve Bush and Marshall Bird were the album's producers. We would live there in the on-site accommodation and share dinners with Robert Plant, Peter Gabriel, Johnny Marr and many other musicians who were in and out recording at the studio at the time. Everyone working there ate together.

Noel Gallagher around this time had become a friend. He got me tickets for Leeds v Man City in the Cup, in the Man City end. Then he came by the studio to rehearse for the John Lennon at 60 'Shine On' show that Jools Holland was putting on at Air Studios in London. I'd been out the night before with few of the girls who worked at the studio and we went to many local pubs in Box and Bath. I was feeling pretty ropey, so we halted rehearsals and went back to the pub with Noel, Gem and Richard and it was one of the funniest days we had. Noel told many a story and we ended up sitting on a pavement putting the world to rights as some fella came by walking his dog. That night I played Noel some of the album. 'Mr Writer' turned his head instantly and the Mancunian finger slap approval rose to the air from a drunken slump in a swivel chair. It meant a lot to me as we'd watched Oasis all through the mid 90's on TV, right up to us signing our record deal. We could never work out if we wanted to fight them or be like them.

Liam, also thinking about it, on that night of the John Lennon show was magic to me and we left hand in hand down the streets of north London. The first time Liam heard the J.E.E.P. album was after the Q awards an all-day affair at the Warrington pub, where I left in his car so he could play me new Oasis songs instrumentals while he sang me the vocal live in my ear loudly playing air guitar. We carried on to the Halcyon Hotel in Holland Park where we ordered a stereo system from room service. A young porter entered the room with a stereo and the look on his face that I'll never forget when he saw the receiver of the request was Liam and I and a few others, impatiently waiting with bottles of beer in our hands instructing the kid to where the nearest plug sockets were… We played J.E.E.P. on the stereo and Liam listened and made suggestions what he would do vocally on the harmonies. It was all becoming more and more surreal. Ronnie Wood, Kate Moss, Mick Jagger, clang, clang, clang – names were dropping everywhere around us. Three kids from a dead-end street. Had we made it? It didn't ever feel like we had! We never had the confidence to even believe the people at the shows were there for us.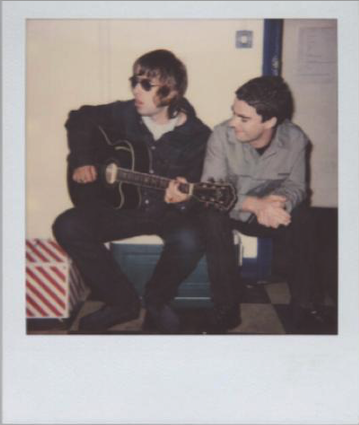 We ducked out of recording in August 2000 to headline the Reading festival. It was a three-day festival back then. Glasgow. Leeds. Reading. Oasis and Pulp were the other headliners, performing on alternate days. I remember how huge it was. The crowd were bouncing to the 'Performance and Cocktails' songs, but I couldn't turn towards Stuart on stage and feel comfortable because I knew what was coming all too soon. While recording J.E.E.P. Stuart was more absent and taking weeks away, playing golf or whatever. He got less interested in the music and more interested in the lifestyle. It became a time that the gang was splitting up. Richard and Stuart were now married and I was splitting up with my long-term girlfriend which lead to the J.E.E.P. preview tour, but that comes a bit later. The band meeting to tell Stuart he was out was at our manager's house in Newbury. Stuart arrived in a brand-new BMW he'd bought that day. It was a really tough time. His playing had slipped and his general vibe was negative to travelling anywhere. He'd had a son, Cian, who now comes to our shows. Lovely kid. Stuart found it hard to leave home as a father. He once said to me, "wait 'til you have kids". And was he right? Having four kids at home now I find it extremely hard to leave without 'the pull'.
Stuart asked for a second chance which we eventually granted. We were heading to New York to mix J.E.E.P. with Andy Wallace, famous for mixing Nirvana's 'Nevermind'. We gave Stuart another chance and we said we'd rehearse in New York to try to find our kinship and musical connection again. And we did. During this time, we rented an apartment in Soho and we would go out all night and head to the mixing studio for about 4pm. Tony Kirkham, Marshall Bird and Steve Bush all came along and it was a precious period of time. I remember Stuart and I going around to Chris Robinson's (The Black Crowes) apartment to play Chris the new album. He was sat there with Kate Hudson, at that time one of the biggest film stars in the world after the success of 'Almost Famous'. She was eating from a box of cereal, chatting and interrupting our listening, only to be hushed by Chris who was listening intently.
A contrast to the last time I was at Chris's apartment… I was there with Matt Pollack, manager of Jack White, in a different part of town. Chris was single back then and it was a way heavier scene. We'd sat down to watch our band's performance of 'Roll Up and Shine' on the Conan O'Brien show. The first time I saw myself on USA TV was sat on Chris's couch. We ended up disturbing the neighbours singing and with me stamping my foot – I used to stamp a lot back then, influenced by Neil Young. We'd been playing Black Crowes covers in a pub four years previously! New York was amazing. We loved it. It was in that apartment that Richard was listening to a Faces boxset and I heard 'Handbags and Gladrags' for the first time.
When I returned to the UK that November I did a solo tour, an acoustic preview of J.E.E.P. Marshall Bird, the co-producer of J.E.E.P. accompanied me. The NME gave me a front cover 'Kelly goes at it alone' or something like that. The tour was a great experience and a great escape from my home life which was totally falling apart. My long-term relationship was, by now coming to an end and running away felt like the only way out. Davey MacManus, Annie Mac's brother also known as Davey Crockett from The Crocketts, opened for me. To this day I think he's one of the finest artists I've ever seen or worked with. Noel joined me on stage with Gem in Vicar Street Dublin, we sang 'Live Forever' together and 'I Wouldn't Believe Your Radio'. The tour ended in Cardiff where we put to bed the band splitting up rumours, when Stuart and Richard joined me on stage.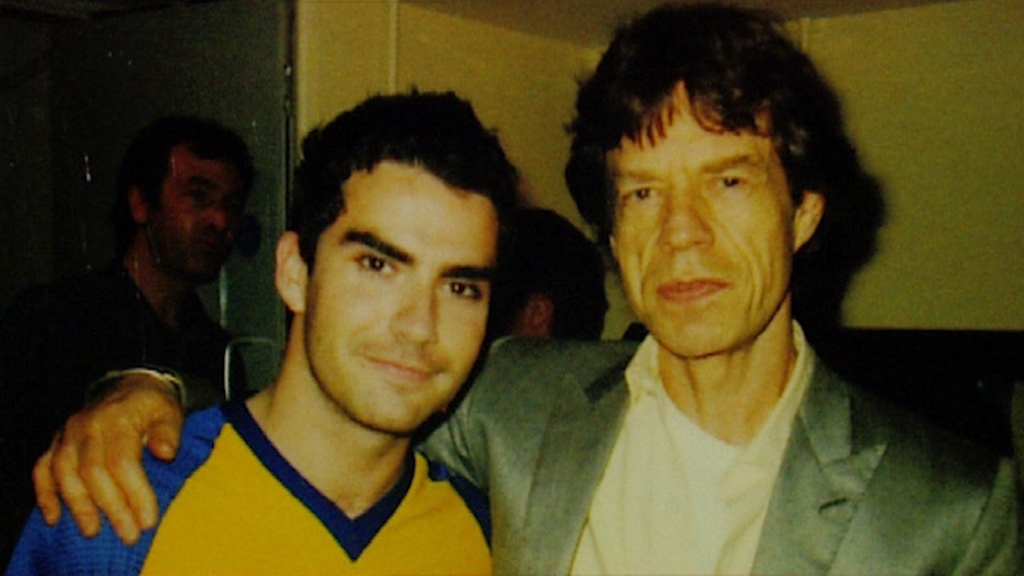 The music on J.E.EP. is different to what we had made before. Very little electric guitar. Maybe my nod to Neil Young and others like him. It was a risk in some ways. 'Mr Writer' when released became a huge deal. I was attacked by the press because they felt I attacked them. It was a story song. About one person ultimately. That period set me back for a long time emotionally. My guard went up and I wouldn't let anyone in. My trust and my confidence had been hit hard. The video for 'Mr Writer' was also very powerful. The clowns. I got the idea from the Robert Altman movie 'Short Cuts' where the clown gets pulled over by the cops. Balloons and make up. It's very dark and very sinister. Then I thought where can the band be? That's it! A snow globe on the dashboard. It was directed by David Slade. He went on to direct a few episodes of Breaking Bad, he was in the Ridley Scott school I believe.
Songs like 'Step On My Old Size Nines' were beyond our years. It's a beautiful tale of an old man asking an old lady to dance and her feet aching too much, so she steps on his feet as he takes her around the dance floor. And 'Everyday I Think of Money' and 'Rooftop' are up there with my favourites. 'Caravan Holiday' is a subtle song but it's got a lot of truth and I feel that's the broad stroke of the album. It's the first record really where I looked internally, as opposed to observational writing.
Even the artwork had to be different. I wanted a badge. An identity to it. I found a belt buckle in New York and on the back of it was a branding. I took a bit of the design for the logo from that. I sketched it out. And got together with V2's art dept. I took the green from a Spike Milligan comedy CD I had. It felt earthy, colours and album sounds to me, mean a lot. When the AC/DC logo was in red, to me the albums felt warmer. When it was blue or white, it felt colder and harsher. I don't know maybe I'm nuts. 'JEEP' was a word like 'PUMP' for Aerosmith. I saw that tour in Birmingham's NEC – back row. Then we opened for them at Wembley Stadium, the year before J.E.E.P. was released! My auntie Linda was backstage, Steven Tyler walked out of a porta-loo and my auntie said "oh my God I can't believe it, it's Steven Tyler!" And he said, "well you better believe it baby 'cause it's me!" Brilliant! We couldn't call the album 'JEEP' we discovered very close to releasing it. The car company said they would sue. So, we had to change the album cover to include the whole title 'Just Enough Education to Perform', not the acronym 'J.E.E.P.'.
J.E.E.P. became huge. It also became a tattoo on Wayne Rooney's arm! Every time he scored, the arm rose and his skin revealed Just Enough Education to Perform. A phrase I stole from my brother's bedroom door. He'd painted it on there when I was very young alongside Thin Lizzy 'Chinatown'.
I think about the intensive touring and promotion with rarely a day off. I think about an album going to number 1 in April 2001 for two weeks and then going back to number 1 in January 2002 for three weeks. At this point we were in Nagoya, Osaka and Tokyo in Japan, before flying to LA to start yet another USA tour. An album going to number one twice for five weeks.
I think about jetting between countries in Europe opening for U2 on the Elevation tour and bouncing between our own stadium shows and our Donington Park show. Flying to Japan to play the Fuji Rock festival days later and then back to Belgium and Spain with U2, only for the USA tour to be halted by the devastation of 9/11. We were sat in a meeting in Regent Street that afternoon before playing a gig at the Scala in Kings Cross when the first tower was hit. We were due to fly to New York on September 13th to play Madison Square Gardens with U2.

That didn't happen until later in October of 2001, ground zero was still in ruins and we watched the firemen of 9/11 join U2 on the stage. The after-show was held at some club. I think it may have been The Edge's birthday maybe, not sure, but we got there and had a couple of tables at the back of this place. I remember saying to Stuart "keep our seats". Tony and I went off to the toilet. When we came back we could see our seats were filled. I asked Stuart, "what happened?" he replied in his deep tone, "ahh butt, this fella came over and said can we budge up for these ladies opposite…" and Tony was like "yeah and…" and Stuart signalled towards them and we looked up to see they were none other than Demi Moore and Sandra Bullock on a night out with Kevin Huvane from CAA. Demi said, "oh no have we stolen your seats? Come on we'll budge up!" Unbelievable! The amount of times I watched "About Last Night" and "St. Elmo's Fire"! I spilt a drink over them too. I always spill drinks. They were amazing company and I recall Demi Moore had Red Bull in her handbag! We were fearless in those days. Bono said "hey come and sit over here", and I remember shouting back "hey get your own movie stars!" U2 were gentlemen. We learned so much from them and their crew.
The touring continued and the album's sales continued to grow to be over six times platinum. The cycle ended with a climax on Saturday 29th June headlining the Pyramid stage at Glastonbury, opening the show with 'Mr Writer'. Also headlining the V Festival and Slane Castle, Dublin all in the same summer. We were only three albums in, maybe we had arrived, maybe it was the peak, maybe we were flavour of the month, maybe it was an overnight success, well it was a long fucking night to get there and now twenty five years in and on our twelfth studio album and twelfth Arena tour, maybe it's time to believe we do have enough education to perform and the people are there to see us, and relax for fuck's sake and enjoy the ride.
Stereophonics will hit the road next month to play the record in its entirety. See those shows in full below, with tickets on sale here.
Fri 26 Nov Leicester De Montfort Hall
Sat 27 Nov Llandudno Venue Cymru Arena
Mon 29 Nov Portsmouth Guildhall
Tue 30 Nov Cambridge Corn Exchange
Fri 3 Dec Dundee Caird Hall
Sat 4 Dec Edinburgh Usher Hall
Mon 6 Dec London Shepherds Bush Empire