The Rolling Stones unveil 'Hackney Diamonds' at London launch event
The Stones are back with their first album of original material in 18 years
By Nick Reilly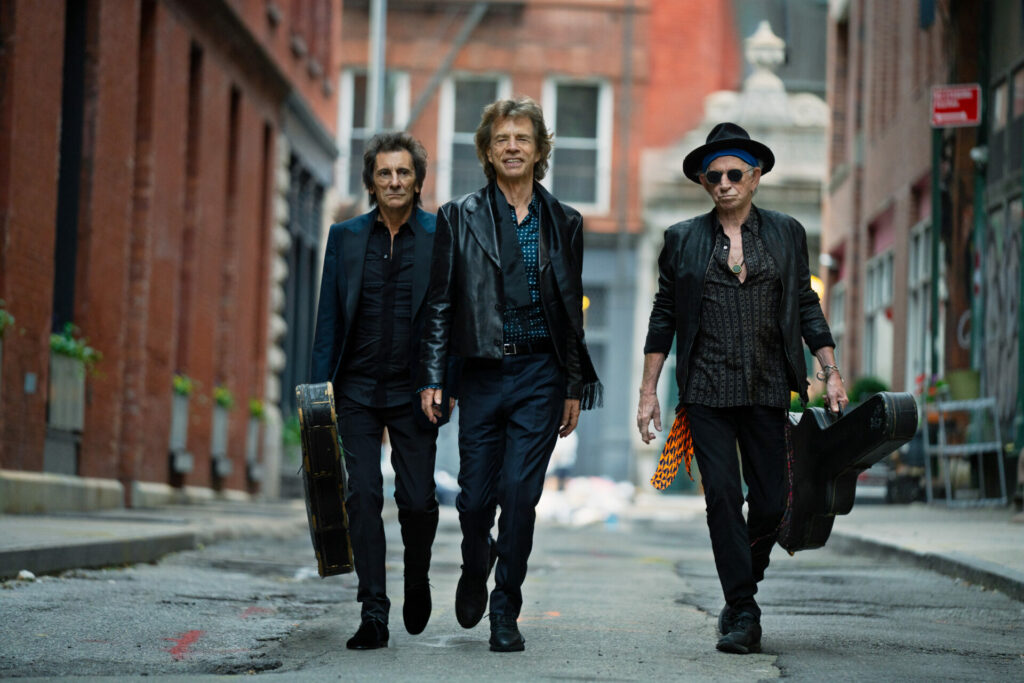 It's official: the wait for an album of new original material from The Rolling Stones is finally over after 18 long years.
The group – Mick Jagger, Ronnie Wood and Keith Richards – confirmed the arrival of Hackney Diamonds this afternoon at an event hosted by Jimmy Fallon at, quite aptly, London's Hackney Empire theatre.
The record arrives on October 20th and also marks the first from the group since the death of late drummer Charlie Watts in 2021, though his sticksmanship can be heard on two songs, the group confirmed today.
The lead single Angry was also unveiled this afternoon and largely sees the Stones sticking to what they know best – blues soaked guitar rock anchored by Mick Jagger's distinctive vocal talents.
"I don't want to be big-headed but we wouldn't have put this album out if we hadn't really liked it," Jagger told the audience. "We said we had to make a record we really love ourselves. We are quite pleased with it, we are not big-headed about it, but we hope you all like it."
As for the title, Jagger joked it was a slang term for what is left when car windscreens are smashed during raucous nights in the capital.
Asked by host Fallon if making albums was the "Holy Grail" of being in a band, Richards looked back fondly on his experiences of creating Hackney Diamonds, which follows on from 2005's A Bigger Bang.
"It is fun, it is where a band can come together, playing live is the other Holy Grail, but to record is where the guys can come together and pass around ideas without any interference. It's a great place for a band to work it all out," he said.
The video for 'Angry', which is also out today, sees Euphoria star Sydney Sweeney cruising through the streets of Los Angeles while a selection of animated billboards offer a look back at the band's varied 60 year-career.
This comes after the group first shared details of the record in a local newspaper. As eagle-eyed Stones fans noticed, a recent advert for Hackney Diamonds appeared in the Hackney Gazette, with the firm labelling itself as "specialists in glass repair".
But when a closer look was taken, an array of clues seemingly point to the fact that it's a new album from the Stones.
The 12-track album, for which full track list information will be revealed in due course, was recorded in various locations around the world, including Henson Recording Studios, Los Angeles; Metropolis Studios, London; Sanctuary Studios, Nassau, Bahamas; Electric Lady Studios, New York; and The Hit Factory/Germano Studios, also in New York.