Keir Starmer to face police investigation over alleged lockdown breach
The Labour leader has faced mounting pressure over a video of him drinking a beer and eating a curry with colleagues
By Nick Reilly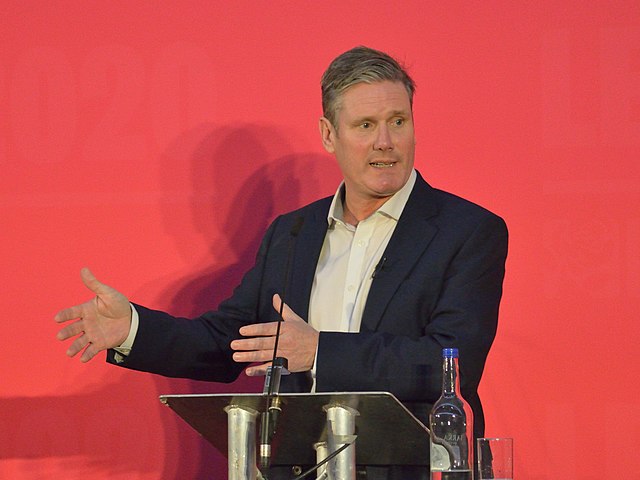 Sir Keir Starmer will be investigated by the police over an alleged lockdown rules breach, it has been confirmed.
The Labour leader has been facing mounting pressure after footage emerged of him drinking a beer with colleagues during an April 2021 by-election campaign.
At the time, indoor meetings of large groups were banned under lockdown restriction rules.
Durham Constabulary previously said the opposition leader would not face questions over the incident, but they have now reversed the decision.
Confirming initial reports by the Telegraph, a police spokesperson said: "Earlier this year, Durham Constabulary carried out an assessment as to whether Covid-19 regulations had been breached at a gathering in Durham City on April 30, 2021.
"At that time, it was concluded that no offence had been established and therefore no further action would be taken. Following the receipt of significant new information over recent days, Durham Constabulary has reviewed that position and now, following the conclusion of the pre-election period, we can confirm that an investigation into potential breaches of Covid-19 regulations relating to this gathering is now being conducted."
It comes after the force was publicly pressured by senior Tories including Nadine Dorries to reopen their investigation.
At the time of the gathering, non-essential retail and outdoor venues including pub gardens were open but social distancing rules meant a ban on indoor mixing between households.
Sir Keir has described the claims of wrongdoing as "mudslinging" and has insisted no rules were broken.
Asked what he was doing at 11pm in Durham on the night of the alleged breach, he said: "We were working, we stopped, we ate.
"No breach of the rules. No party. And I think that's enough for the mudslinging from the Tories on this."
Confirmation of the investigation comes just hours after Labour enjoyed strong London results in the national local elections, gaining the control of Barnet and Wandsworth councils.