Nazanin Zaghari-Ratcliffe criticises government at post-release news conference
"How many foreign secretaries does it take for someone to come home? Five?"
By Joe Goggins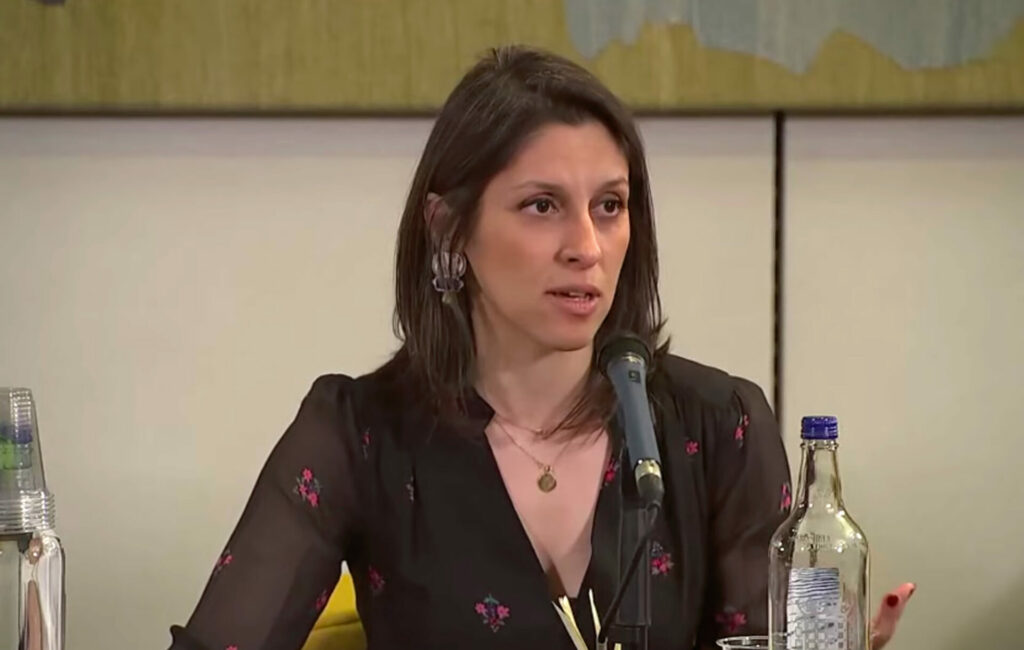 Nazanin Zaghari-Ratcliffe has spoken of her frustration at the UK government in her first news conference since being released by Iran last week.
The 43-year-old also talked about the moment she was emotionally reunited with her husband, Richard Ratcliffe, and their seven-year-old daughter Gabriella upon her arrival in the UK at RAF Brize Norton. Zaghari-Ratcliffe was released by the Iranian government last Wednesday (March 16), bringing to an end a six-year period of detention that began in 2016 when she was arrested and accused of plotting against the government.
The news conference in London marked her first in-depth comments to the press since. She told reporters that she had at times lost faith in the government's will to bring her home, noting that five different foreign secretaries had been in post during her detention and that all had made similar promises to have her released, with the first four failing to deliver on them. "That is unprecedented given the politics of the UK," she said of the high turnover rate of foreign secretaries.
She was joined at the conference by her husband Richard, but rejected his comments in which he thankes for the government for their role in her release.
Zaghari-Ratcliffe said: "I do not really agree with him on that level. I love you Richard, respect whatever you believe, but I was told many, many times that "Oh, we're going to get you home." That never happened. I mean, how many foreign secretaries does it take for someone to come home? Five? What's happened now should have happened six years ago."
Leader of the opposition Sir Keir Starmer echoed Zaghari-Ratcliffe's sentiments, claiming that prime minister Boris Johnson was personally responsible for having prolonged her detention. In 2017, while foreign secretary, Johnson erroneously said in front of a Commons committee that Zaghari-Ratcliffe had previously taught journalism, a bogus claim that formed a key part of the Iranian government's false case against her. "The prime minister caused this to go on for longer because of his words, and I do think there are questions that now need to be asked in relation to that," Sir Keir told the BBC.
Zaghari-Ratcliffe also said that she feels her freedom will not be "complete" until all Iranian detainees are reunited with their families, adding that justice in Iran "does not have any meaning." She was released along with another British-Iranian national, Anoosheh Ashoori, but a third, Moraad Tahbaz, remains in custody.
I believe that the meaning of freedom is never going to be complete as to such time that all of us who are unjustly detained in Iran are reunited with our families," said Zaghari-Ratcliffe. "To begin with Morad, but also the other dual nationals, members of religious groups, or prisoners of conscience who are…I mean, we do realise that if I have been in prison for six years there are so many other people we don't know their names who have been suffering in prison in Iran."
Zaghari-Ratcliffe has yet to return to her London flat, and is for now still living in a safe house at an undisclosed location. She told reporters she was still "living in a suitcase." Despite her comments on the government, she said she will not harbour resentment moving forward. "I'm not going to live for the rest of my life with a grudge over the past six years," she said.