Volodymyr Zelensky addresses G7 summit as missile strikes return to Kyiv
The leader has reiterated the need for fresh military aid
By Joe Goggins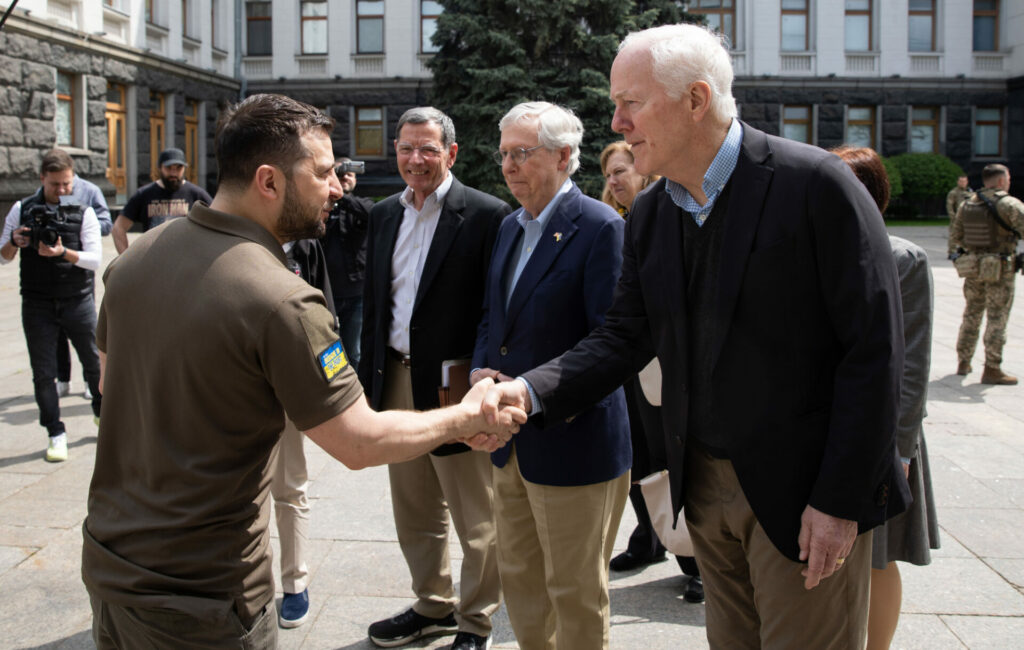 Volodymyr Zelensky has addressed the leaders of the G7 to urge fresh aid, as missile strikes on Kyiv killed at least one person.
The Ukrainian president appeared via video link at Elmau Castle in Kruen, Germany, where chancellor Olaf Scholz is hosting his opposite numbers from the G7 group of industrialised countries; amongst them is US president Joe Biden and UK prime minister Boris Johnson.
Zelensky's remarks to the leaders were not shared publicly contemporaneously, but in the latest of his customary late-night video addresses to the Ukrainian public last night (June 26), he hammered home the need for the kind of powerful, modern air defence system that could have dealt with the strike on the capital yesterday – the first such attack on the city in three weeks.
"We talk about this every day with our partners. There are already some agreements," said Zelensky. It comes as US government sources have briefed that an official announcement could come as early as this week on a deal that will see the Americans purchase and deliver to Ukraine a sophisticated Norwegian surface-to-air defence system.
"Partners should proceed more quickly if they are really our partners and not just observers," Zelensky went on. "Any restriction is in reality an invitation to Russia to strike again and again." He will be reassured by widespread reports that the new missile defence system will represent only one of a planned battery of new military support from G7 questions, with an expected consensus on the need to continue to supply Ukraine with weaponry for the foreseeable future.
Additionally, a US official said that other avenues will be pursued by the G7 leaders as the Russian invasion rumbles on, with intense fighting in the furiously contested Donbas region continuing. A price cap on Russian oil revenues is apparently on the table, as well as another round of tariffs on exported Russian goods.
Last Friday (June 24), Zelensky addressed Glastonbury. In a video address transmitted at the Other Stage, minutes before The Libertines opened the festival in earnest with a career-spanning set, he implored those watching to "spread truth". "Glastonbury is the greatest concentration of freedom these days," he said. "And I ask you to share this feeling with everyone whose freedom is under attack."