Microsoft's Sarah Bond on the future of Xbox: 'It's not really about any one acquisition'
Sarah Bond on GamePass and the future of Xbox.
By Adam Starkey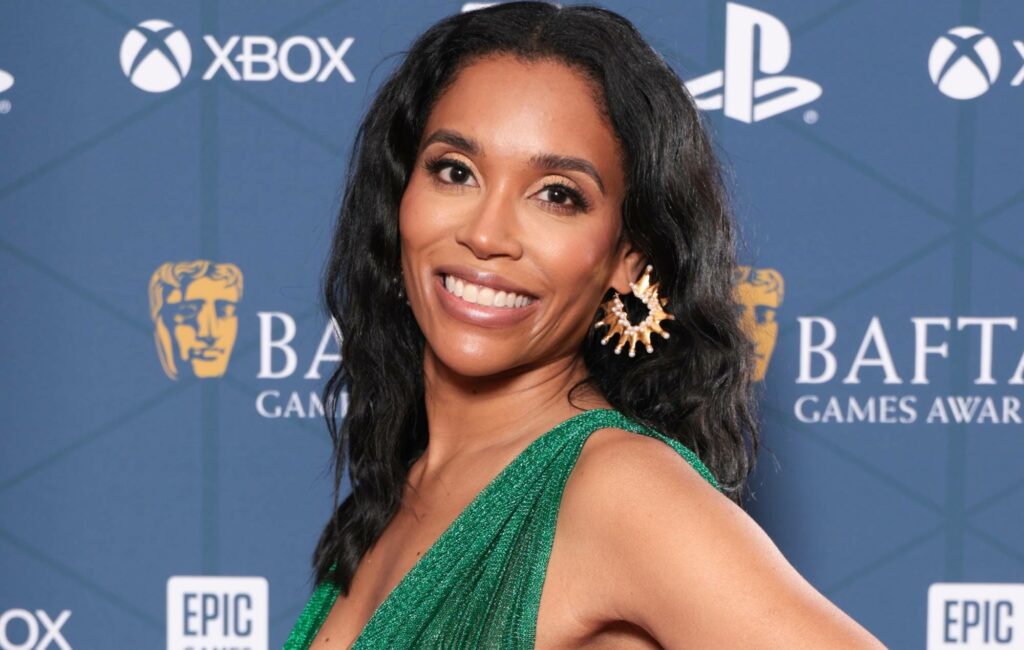 If Microsoft has committed to anything with Xbox in recent years, it's the long game. Ever since the PlayStation 4 dominated the Xbox One, the company has withdrawn from reporting console sales, acquired high-profile studios and shifted the brand's "metric of success" to the numbers for its industry-leading subscription service, Game Pass.
While this has helped rewrite perceptions in the current console generation (albeit with Sony and Nintendo clearly ahead in sales), there's a sense the Xbox Series X is still awaiting its big splash. As shown in this year's BAFTA game nominations, conversation over the past year has been dominated by PlayStation exclusive God Of War Ragnarök (which swept with five awards), FromSoftware juggernaut Elden Ring, alongside indie darlings like Best Game winner Vampire Survivors. There are nominations for titles from studios owned by Xbox, most notably the 16th century narrative adventure Pentiment, but it hasn't garnered the same mass appeal.
Looking ahead, the presence of Xbox might be more impactful on next year's awards circuit. Hi-Fi Rush, an Xbox exclusive from Tango Gameworks, shadow-dropped in January to universal acclaim – while Redfall and Starfield, the latter from the team behind the revered Fallout and The Elder Scrolls series, both land later this year.
Even with more exclusives coming to the surface, Sarah Bond, Microsoft's corporate vice president for game creator experience and ecosystem at Xbox, isn't banking all the company's hopes on those lifting Game Pass subscriber numbers.
"We've been very clear about our commitment to have our first-party portfolio shipping to Game Pass day-and-date," Bond said. "We understand that people really value that, but it's also about diversity of content. It's not really about any one acquisition. It's about the depth and breadth of the portfolio all up; from big triple A [games], to indie titles to hidden gems. That's actually what makes Game Pass really valuable."
The push for a diverse library extends to the developers themselves. A new initiative, titled the ID@Xbox Developer Acceleration Program, looks to support teams led by underrepresented creators – across race, sexuality, disabilities and those from less represented territories – with the funding and resources to assemble a prototype build.
Bond stresses this isn't designed as an automatic channel to Game Pass but with the hope that, by coming to Xbox, developers can "have more economic success and that they can continue to expand" regardless of how they're released on Xbox platforms.
"Game Pass is an option for developers. One thing that we talk a lot about internally but I've been striving to share more externally is the business model associated with a game has an endemic link to the nature of the gameplay," Bond said. "We invest a lot of time in how we introduce more business model diversity; how we create more options. We talk a lot about Game Pass because subscription is the latest option that we scaled: you have pay-to-play, then there was free-to-play, and then we introduced Game Pass.
"We've talked about how we're experimenting with other models, like what does it mean for advertising in games which is more prevalent in mobile – are there models of that that work well in PC and console? Are there other models where you might have timed slices of games and stuff like that? Providing creators with options and choice enables them to experiment and do what they like, and actually create more immersive and creative experiences without having to fit into a mould."
The flexible approach is arguably what emboldened the success of Hi-Fi Rush, an unexpected, zany rhythm-based action game which was announced and released on the same day. With the added component of Game Pass, anyone sceptical of a colourful romp from the creators of The Evil Within could simply jump in and try the game themselves.
This strategy was pitched by Tango Gameworks to Microsoft, but has its success made them consider more surprise drops in the future? "It's totally case-by-case," Bond said. "It was fun to do. It was cool to see the success, we learned a lot from it, but it's really about doing the right thing for the IP, for the team, for what we're trying to achieve, and also the community."
The biggest unknown over Xbox's future is the ramifications of the ongoing acquisition of Activision Blizzard. The seismic deal, which cost Microsoft $68.7 billion, has become a landmine for global regulators as they examine concerns, including those from Sony, over whether the deal could harm the industry at large. The key issue is Microsoft having ownership over Call of Duty, one of the biggest-selling franchises.
Bond points to the company's track record of past acquisitions, like Minecraft, to assuage concerns around exclusivity. "We've always been clear since day one that our commitment is to always extend access to games," she reiterated. Microsoft has previously asserted it will bring Call of Duty games to Nintendo and PlayStation platforms in a proposed ten-year deal, with the acquisition still under review by the UK's Competitions and Markets Authority (CMA).
While this deal, if approved, looks set to be game-changing, Bond believes the most exciting future developments for Xbox will emerge from advances in AI technology. "I really think about what is big for gaming. I think there's just so much incredibly innovative work going on in gaming right now that we should be excited about.
"I think our industry, like all industries, has had to get through what COVID did. Now you're starting to see things pick up again. You're seeing innovation. You're seeing things like AI which I think is going to be really important for what we start doing, and [for] democratising game development and making it possible for everybody to build a game in a way that was not accessible before. I do think we're set up for a good year but more importantly, a great decade."