Cast of Netflix's 'Heartstopper' cover the latest issue of Attitude Magazine
The beloved LGBTQ story is making a very welcome leap from popular webcomic to TV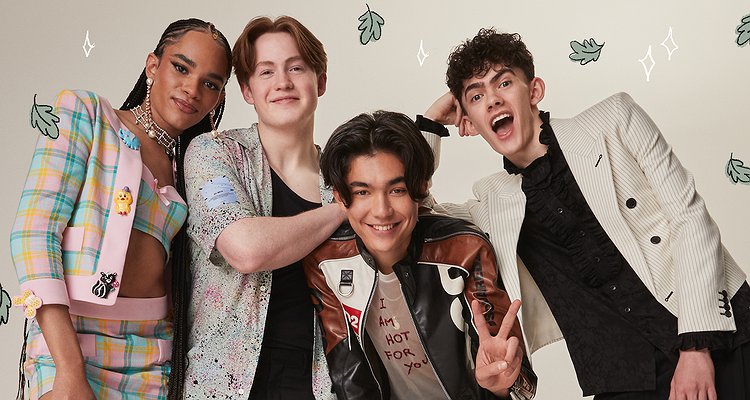 The cast of Netflix's Heartstopper have appeared on the cover of the Attitude May/June issue ahead of the show's anticipated debut – and you can pre-order your copy now.
As Alice Oseman's beloved LGBTQ story makes the leap from popular webcomic to TV, cast members Joe Locke, Kit Connor, Yasmin Finney and William Gao have revealed what fans can expect from the series in an exclusive Attitude cover shoot and profile.
Featuring never-before-seen images shot by Jordan Rossi, Attitude's Heartstopper cover feature sees the cast tease the events of series one and beyond ahead of the show's Netflix premiere on April 22.
Meanwhile, series creator Alice Oseman discusses the importance of LGBTQ representation as Joe, Kit, Yasmin and William reflect on their experiences in the classroom and in front of the camera.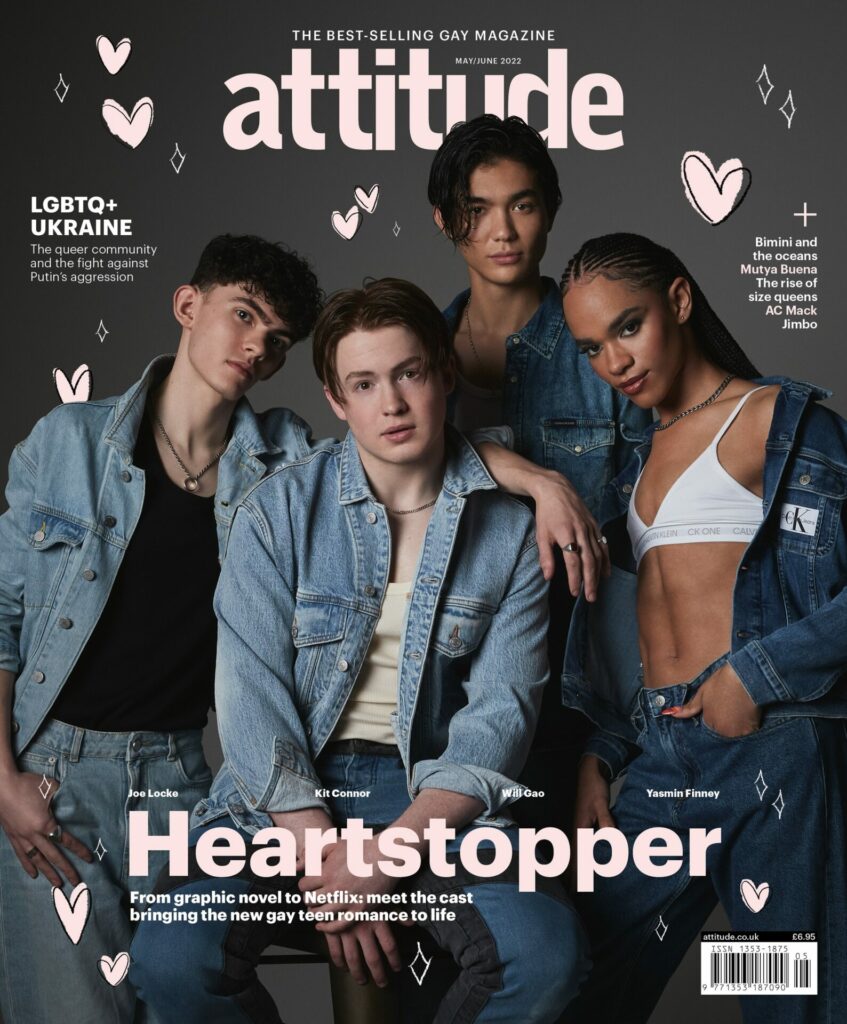 A synopsis of the show, which consists of eight 30-minute episodes, states: "Heartstopper is the story of Charlie (Joe Locke) and Nick (Kit Connor) who meet at an all-boys school, become friends, and quickly discover a romance is blossoming between them. Over the series Charlie and Nick fall head over heels for each other.
"Along the way they realise there is a strong community of allies and friends around them, helping them to access their authentic selves, but also teaching them there is no 'right way' to come out."