First trailer for Danny Boyle's Sex Pistols series released – watch
'Pistol' will stream on Disney+ from May 31
By Joe Goggins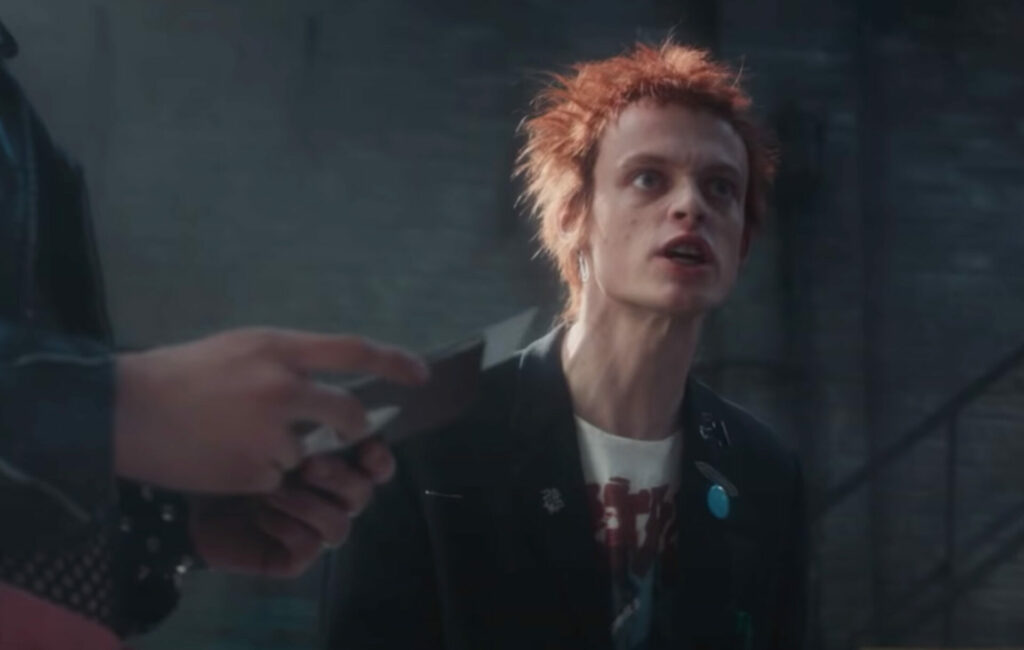 The first trailer for Danny Boyle's Sex Pistols TV series has dropped – you can watch it below.
Last Tuesday (March 29), US network FX confirmed that the six-part series, 'Pistol' will be available to stream in its entirety from May 31. It will be exclusively available on Disney+ in the UK. According to FX, the show will take audiences "through a kaleidoscopic telling of three of the most epic, chaotic and mucus-spattered years in the history of music," through the eyes of "spotty, noisy, working-class kids with 'no future'" who shook the music world to its core.
Now, the network has shared the first trailer, giving fans a glimpse of Anson Boon in action as iconic frontman Johnny Rotten. The 42-second clip suggests the the show, which is based on the 2017 memoir 'Lonely Boy: Tales of a Sex Pistol' by guitarist Steve Jones, will be suitably chaotic. In addition to Boon – who dramatically declares "one word – destroy" at the trailer's climax – the clip also offers a look at Louis Partridge in the role of Sid Vicious and Emma Appleton as Vicious' notorious girlfriend, Nancy Spungen.
Typically for a Pistols-related project, the show has already been the source of some controversy. Rotten, real name John Lydon, is vehemently opposed to 'Pistol', and said that it would "water down" the band's legacy in response to the failure of the legal action that he took to try to stop Boyle and creator and writer Craig Pearce from using the Pistols' music in the show.
Other punk figures from the group's late-seventies heyday who will be portrayed in 'Pistol' include Malcolm McLaren (Thomas Brodie-Sangster), The Pretenders' Chrissie Hynde (Sydney Chandler), fashion legend Vivienne Westwood (Talulah Riley), and iconic model Jordan (Maisie Williams). Meanwhile, rounding out the band themselves onscreen are Toby Wallace, perhaps best known for his turn in the 2019 indie drama 'Babyteeth', as Jones, while Jacob Slater will portray drummer Paul Cook, and Glen Matlock assumes the part of original bass player Glen Matlock.
Boon sat down with Rolling Stone UK to discuss 'Pistol', in an interview that can be found in issue four of the magazine's print edition; you can order it here. It will subsequently be available online.