Rudy Giuliani's reveal on 'The Masked Singer' prompts walk-out from Ken Jeong
The reveal of the former mayor of New York on the show has sparked controversy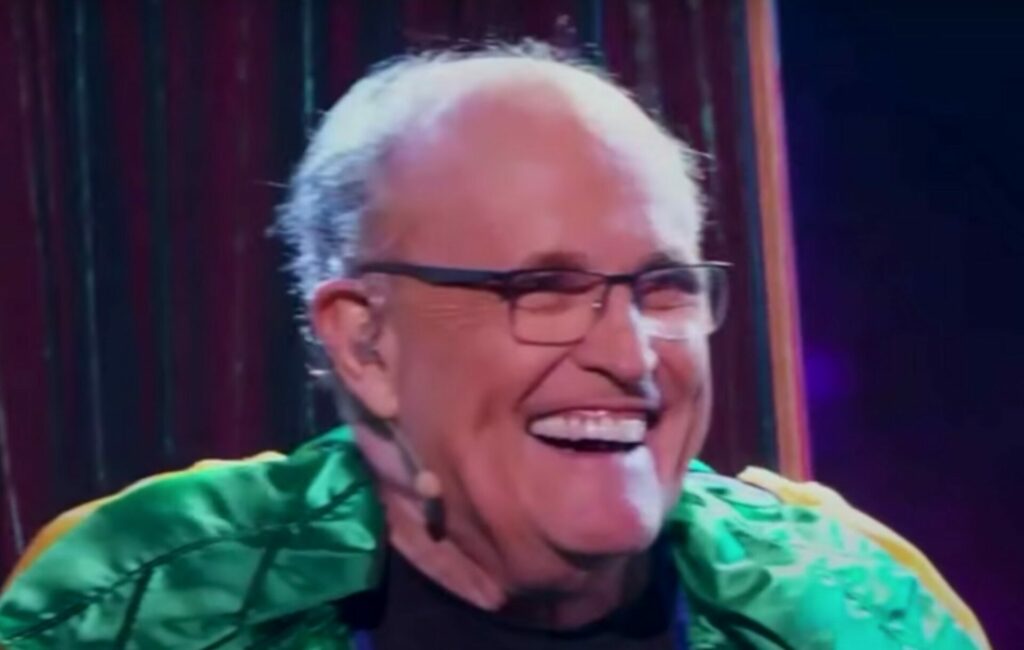 Ex-mayor of New York and former lawyer Rudy Giuliani has been unmasked on 'The Masked Singer', causing judge Ken Jeong to walk out of the studio.
Th former personal attorney to Donald Trump was revealed on the show on Wednesday (April 20), which prompted Jeong to say "I'm done" as he walked off.
The incident was first reported by Deadline during the week of taping back in February this year, in which it was said that judge Robin Thicke also left in protest.
Fellow judges Jenny McCarthy and Nicole Scherzinger meanwhile remained on stage and danced along to Giuliani's reaction.
He is a controversial figure for his support of baseless claims that Donald Trump actually won the 2020 US presidential election. His law license was suspended in New York last June for "demonstrably false and misleading" claims.
He also spoke at a rally before the storming of the Capitol in Washington, DC in January 2021, where he encouraged protestors to have "trial by combat".
The reveal saw shock and gasps from the audience. "This is definitely something I never would have guessed," Thicke said.
Host Nick Cannon said: "Mr Giuliani, with all of the controversy that's surrounding you right now I think it surprises us all that you're here on 'The Masked Singer'."
"Me too," Giuliani replied.
After he was unmasked Giuliani performed 'Bad To The Bone' by George Thorogood and The Destroyers, which prompted Jeong to leave.
When Cannon asked Giuliani why he agreed to appear on the show, he said: "I guess the main reason is I just had a granddaughter, Grace, and I want her to know that you should try everything, even things that are completely unlike you and unlikely. I couldn't think of anything more unlike me and unlikely than this.
"I enjoy the show and I have for years, and it just seemed like it would be fun, and I don't get to have a lot of fun."
He added that his time on the show had been a "a really wonderful experience".
Former vice presidential candidate and former governor of Alaska Sarah Palin faced a similar controversial response when she was on the show in March 2020.