Barbie: First images released of Margot Robbie as iconic doll in new movie
Life in plastic, it's fantastic...
By Nick Reilly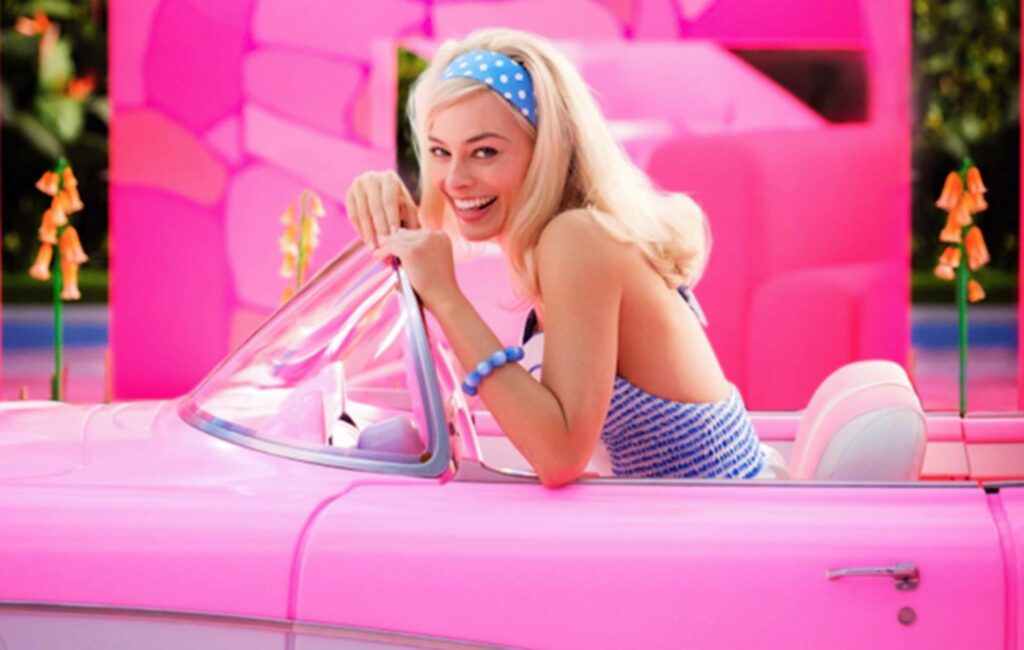 The first images have emerged of Margot Robbie as Barbie, ahead of the live-action film's anticipated release next year.
The Australian actor is seen emulating the Mattel doll's classic look as she sits in Barbie's iconic pink convertible sports car, while beaming to the camera.
Behind Robbie is what appears to be a pink wall and vibrant yellow flowers, seemingly proving that the film will firmly stick to the garish aesthetic of Barbie's world.
While the mere existence of a Barbie film might be reason enough for cynics to roll their eyes, the impressive cast and crew assembled for the project has heightened hopes that it could be a huge hit.
Oscar-winner Greta Gerwig is directing the film and co-writing the screenplay with her partner, acclaimed indie helmer Noah Baumbach. The impressive casting of Robbie is also rounded out by that of Ryan Gosling as Barbie's longtime love interest Ken, as well as Saturday Night Live's Kate McKinnon, Shang-Chi star Simu Liu, Alexandra Shipp and America Ferrera.
Other stars include Will Ferrell and, rather interestingly, Sex Education star Emma Mackey – whose casting caused an online frenzy due to her notably strong resemblance to Robbie.
Warner Bros shared the photo at film industry fair CinemaCon and also confirmed that the movie, which is currently in production at Leavesden Studios, has been scheduled with a release date of July 21, 2023.
While all roles, bar those of Robbie and Gosling, remain under wraps, The Hollywood Reporter suggests that Ferrell is playing the CEO of a toy company that could be Barbie's creator Mattel.
Sources have also suggested that there is "a meta aspect to the proceedings".
Speaking to Vogue in August, Margot said Barbie comes "with a lot of baggage", "a lot of nostalgic connections" and also "a lot of exciting ways to attack it".
She continued: "People generally hear Barbie and think, 'I know what that movie is going to be', and then they hear that Greta Gerwig is writing and directing it, and they're like, 'Oh, well, maybe I don't…'"