Rising star Tom Rhys Harries on new thriller 'Suspicion' and tackling Chekhov
Now starring Apple TV+'s Suspicion and soon to appear in Chekhov's The Seagull, Welsh actor Tom Rhys Harries' star continues to rise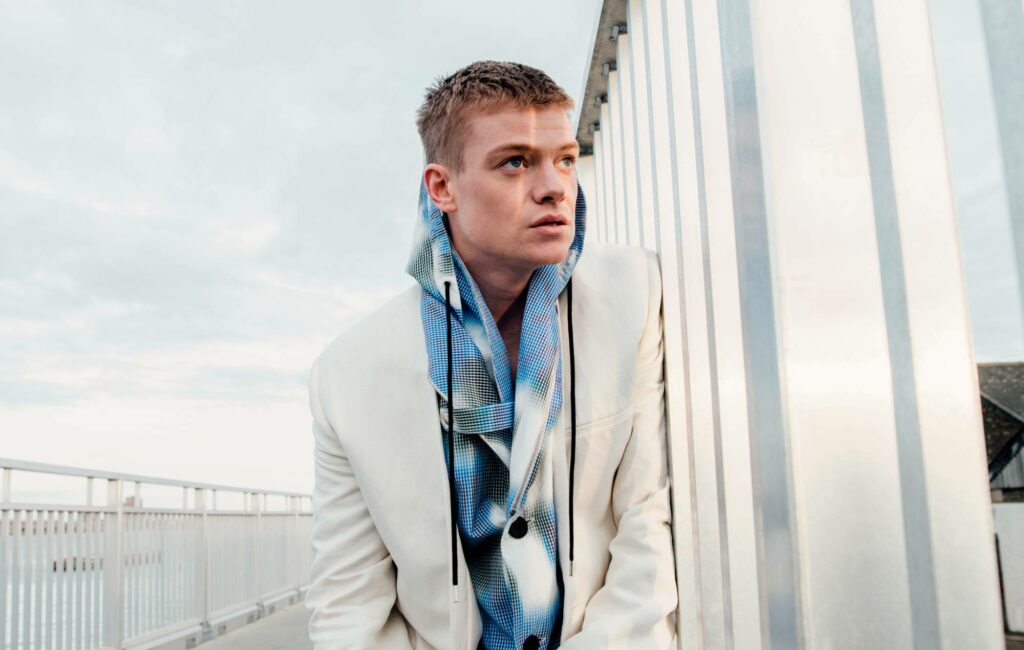 Welsh actor Tom Rhys Harries is a bit of a chameleon. As comfortable performing Chekhov in London's West End as he is in the new Apple TV+ thriller Suspicion alongside Uma Thurman and Big Bang Theory star Kunal Nayyar, he's one of the most fascinating actors on the scene right now.
Best known for his role in Netflix's overnight hit White Lines, where he starred as Axel Collins, an English DJ who moves to Ibiza and meets a mysterious fate, Rhys Harries, who trained at the Royal Welsh College of Music and Drama, is marked out by his fearlessness in front of the camera, and his striking versatility. These qualities have seen him cast by big-name directors including Baz Luhrmann and Guy Ritchie and, more recently, they've also helped him land a role in the upcoming Gerard Butler action movie Kandahar.
Right now, it's all systems go for the Cardiff native, but we did manage to catch him in a rare quiet moment between Kandahar shoots (he's at home for his dad's 60th birthday when we speak), to discuss his success so far, and to try to glean some details about the highly guarded and anticipated Suspicion out of him…
Your new Apple TV+ series Suspicion is out now. What can you tell us about it?
It's really hard! It's a show about five unsuspecting people from Britain who are caught up in this international scandal, and we gradually find out if and how any of them are linked to this scandal. I need to practise my answer for this.

That was actually very tactful.

The show is really exciting, it's been adapted from an amazing Israeli show called False Flag. It's a Line of Duty-type show, exploring corruption and power and the faults in our systems that keep society going, but on a big scale.

You're no stranger to scale, having starred in Netflix's White Lines, which dropped near the beginning of the UK's first lockdown. Did that experience differ from making Suspicion?
White Lines was interesting because I hadn't really done anything with that kind of reach before, so I have nothing to compare it with. I think it was a really good tonic for people in lockdown because it was sunny and a bit of an escape.
From an actor's point of view, you don't get any say in how the money that any production has is spent, so you just observe. For example, I love Succession, and I love how HBO and the producers use the money they have on screen. They haven't just gone, "Whoa, look at this big explosion!" It's like, you catch the tail of these guys hopping into a helicopter, but it's a real helicopter and it does fly off. So with White Lines I found you'd get these real spectacle set- ups, where you'd go, "Wow, this must have cost a lot!" whereas with Suspicion, we'd have a day shooting one that might have been quite mundane, which actually was a real privilege.
We [the cast] were laughing because you'd have some scenes with the five of us, and it'd take forever to shoot, and all of us were doing a lot of furrowing of our brows. We were like, "We're all going to just age doing this show," because we're all very suspicious all the time! What's nice about shooting something like that with an ensemble where you get to spend a lot of time together is that we've all got ulterior motives. And you know the other characters are working away at some other ultimate goal, which might contradict yours or might be in line with what you're trying to get to.
You're currently shooting the Gerard Butler action thriller Kandahar. What attracted you to the project?
I was drawn to the gig because the director and co-writer [Ric Roman Waugh] and Gerard had worked together on a thing called Greenland last year which I watched with a couple of my mates and we all loved it. And I thought, 'OK, cool, I'd like to dip my toe into that kind of world, and try different stuff out.'
You're no stranger to all types of different roles and mediums. To that end, you'll also be returning to Chekhov's The Seagull at London's Harold Pinter Theatre this June. How are you feeling about it?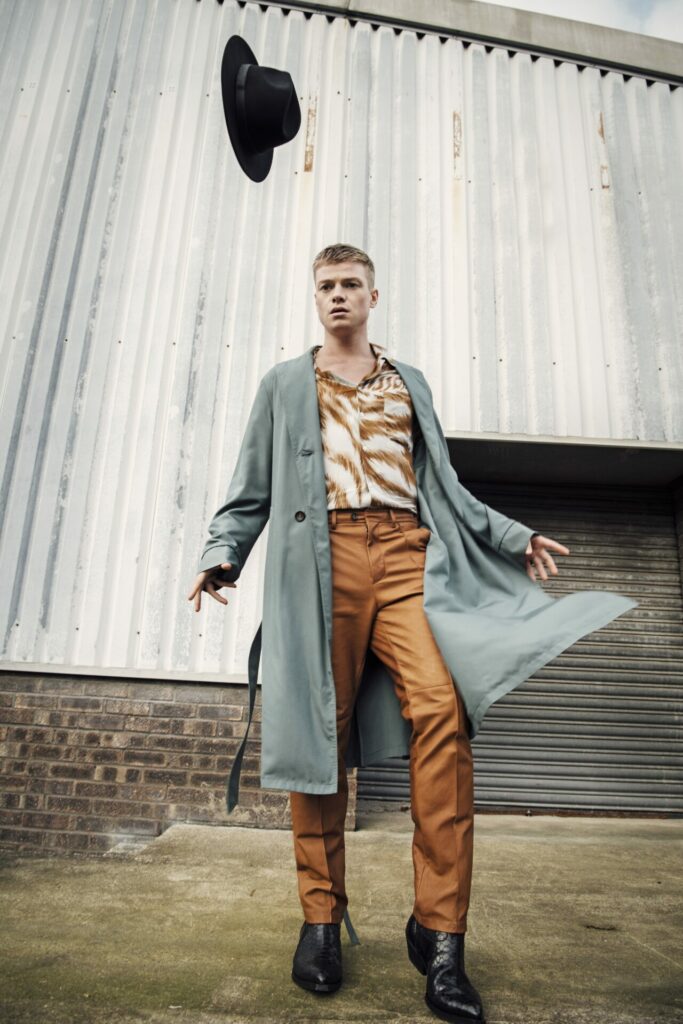 I'm so excited. I would have found it difficult not to go back to that show because it sort of took on this different kind of weight. We started it as Covid had started happening. It was really early; this was March 2020. We'd done a full rehearsal process and five performances and then it went dark. So, I think all of us who are returning are really glad to be able to finish that story off.
There's a lot of pertinent stuff in there, and that's why I think Chekhov and Shakespeare and other classic playwrights have a timeless quality about their pieces, because it cuts to a real human core that doesn't really go away. A lot of The Seagull is about isolation, and then being together. If we're allowed to be in theatres at that point [in June when The Seagull's new run begins], together, it will be pretty magic.

You're very busy right now, but what does the future hold? Any dream projects or collaborators?

I'd love to shoot a film with A24. I love David Lowery, who directed The Green Knight recently. I would just love to be doing really good work — it doesn't really matter what medium. If I wanted to be regular in the kind of characters or projects that I'm involved in, I feel like it would be counter-intuitive to be choosing to do this as a career. It can be pretty hairy sometimes. But it's happenstance that I've jumped between different things, it's really not by any personal design on my part. You go with what's in front of you at any given moment. The only time I've chosen something and gone, 'This'll be good for my career,' it was something I regretted in hindsight. I've been fortunate because I'm never bored!