Alec Baldwin speaks of "shock and sadness" after fatally shooting cinematographer on set of new movie
Cinematographer Halyna Hutchins was airlifted to hospital, but later died
By Grace Almond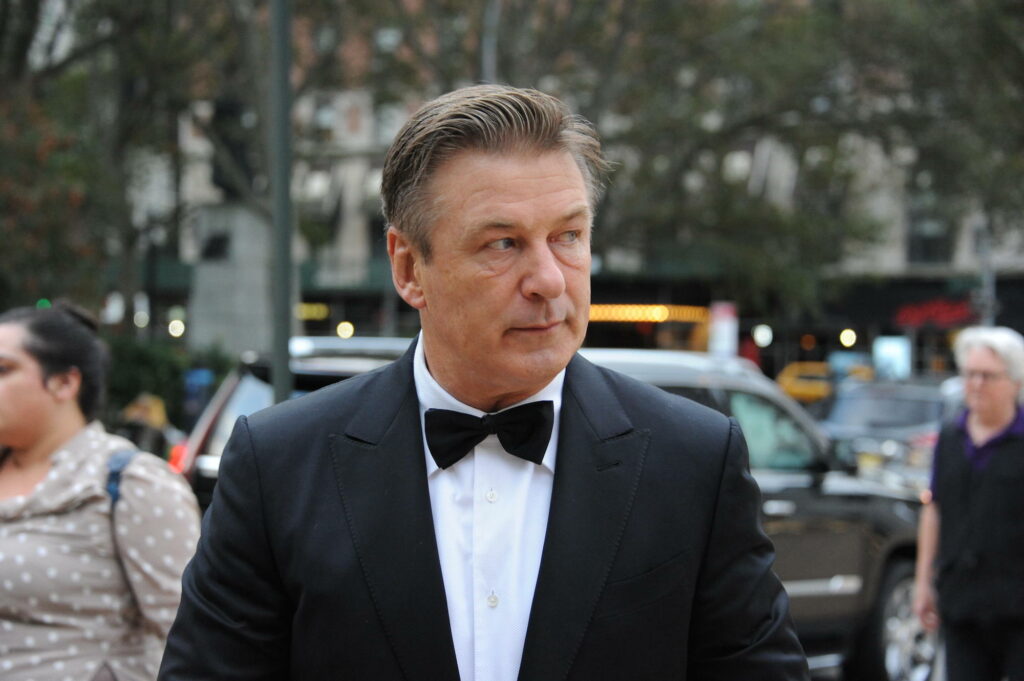 Alec Baldwin has spoken of his "shock and sadness" after a woman has died when he fired a prop gun on a film set for an upcoming Western.
The Santa Fe Sheriff's office confirmed that cinematographer Halyna Hutchins, 42, died after Baldwin discharged the weapon on set of the movie 'Rust'.
Reports have now emerged that the gun contained a "live single round". IndieWire has reported that an email has been sent to members of the IATSE Local 44 trade union, which covers prop masters.
Responding on social media, Baldwin write: "There are no words to convey my shock and sadness regarding the tragic accident that took the life of Halyna Hutchins, a wife, mother and deeply admired colleague of ours. I'm fully cooperating with the police investigation to address how this tragedy occurred.
"I am in touch with her husband, offering my support to him and his family. My heart is broken for her husband, their son, and all who knew and loved Halyna."
Santa Fe Police's Anthony Pawluc has described the incident as "an accidental weapons discharge", explaining that "a live single round was accidentally fired on set by the principal actor, hitting both the Director of Photography, Local 600 member Halyna Hutchins, and Director Joel Souza".
The email also said "Local 44 has confirmed that the Props, Set Decoration, Special Effects and Construction Departments were staffed by New Mexico crew members. There were no Local 44 members on the call sheet."

Director Joel Souza was taken from the scene by ambulance, after he was reportedly shot in the shoulder, and has since been discharged from hospital.
A statement from the Santa Fe Sheriff's Office said: "Halyna Hutchins, 42, director of photography, and Joel Souza, 48, director, were shot when a prop firearm was discharged by Alec Baldwin, 68, producer and actor.
"Ms Hutchins was transported, via helicopter, to University of New Mexico hospital where she was pronounced dead by medical personnel. Mr Souza was transported by ambulance to Christus St Vincent regional medical center where he is undergoing treatment for his injuries."
It continued: "This investigation remains open and active. No charges have been filed in regard to this incident."
The sheriff's office spokesman Juan Ríos has stated that Baldwin went to the office willingly to provide a statement to help investigators, adding "we're treating this as we would any other investigation".
Baldwin was spotted outside the sheriff's office and was said to have been in tears, but declined to comment.
Tributes to Hutchins have poured in online. 'Archenemy' (one of the projects Hutchins is known for) director Adam Egypt Mortimer, called the cinematographer "a brilliant talent":
Director James Gunn, known for his work on 'Super' and the 'Guardians of the Galaxy' franchise, wrote about his fear "that someone will be fatally hurt" on one of his film sets, expressing his condolences to those working on 'Rust', and Hutchins' family.
Hutchins was a member of the International Cinematographers Guild, Local 600, and was originally from Ukraine. She earned a place as one of American Cinematographer's Rising Stars of 2019.
'Rust', set in the 1880s, is a Western film, following the story of an outlaw, played by Baldwin, who has a bounty on his head and tries to break his 13-year-old grandson out of prison after he is convicted of accidental murder and sentenced to hang. The film also stars Jensen Ackles, Travis Fimmel and Frances Fisher.
Comparisons have been drawn with the tragedy on the set of the film 'Crow' in 1993, when the actor Brandon Lee (son of Bruce Lee) was killed by a prop gun. The gun had not been properly checked, and so a dummy bullet, which was previously lodged in the barrel, was propelled by the blank it was replaced with, and was fired into the actor's abdomen.