Andrew Dominik on "disturbing" evaluation of Marilyn Monroe movie 'Blonde'
Exclusive: Andrew Dominik responds to Joyce Carol Oates' early evaluation of her novel hitting the big screen
By Nick Reilly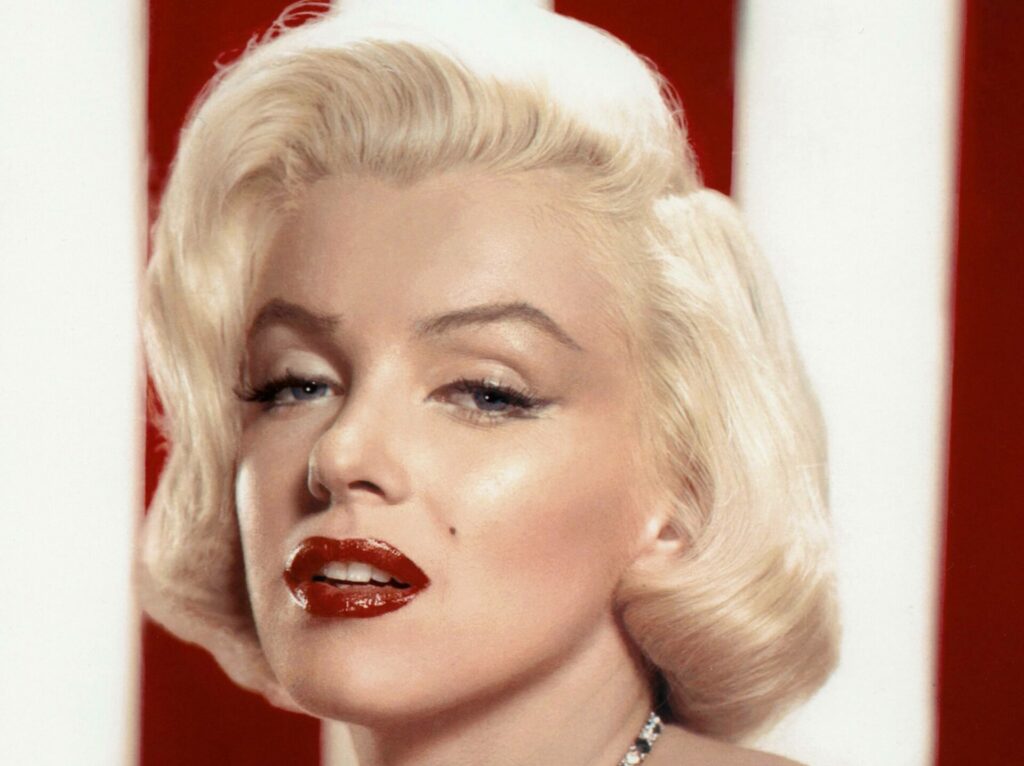 Film director Andrew Dominik has responded after the American author Joyce Carol Oates hailed a rough cut of his forthcoming movie Blonde as "brilliant and very disturbing".
Ana De Armas stars as Marilyn Monroe in Dominik's anticipated adaptation of Oates' 2000 Pulitzer Prize winning novel, which offers a fictional look at the screen icon's life and how her death became shrouded in notoriety.
Oates was among the first people to see an early cut of the film in 2020, where she explained that Dominik had drilled into the darkness of the Some Like It Hot star's life.
Asked about that evaluation in a new interview with Rolling Stone UK, Dominik said: "Marilyn killed herself and this is a film about her emotional life. It questions why she killed herself, so naturally it's going to be disturbing and that's what Joyce means.
"Look, happy people don't kill themselves. People who have wonderful experiences of lives don't kill themselves".
While the film is set to offer an uncompromising take on Monroe's life, Dominik stressed that the Netflix project is a "work of fiction", just like Oates' novel.
"I think Blonde is a work of fiction and it's got just as much Joyce in it as it does Marilyn. But having said that, I think it's probably closer to the truth than what Fox is pushing to sell Marilyn stuff," he said.
As for the creation of the film, Dominik moved to distance rumours that the film had been subject to creative interference from Netflix.
"This is a victim of clickbait reporting where I've explained something that's nuanced and someone has re-written it in the most dramatic way that they can," he said.
"Netflix have been, where it counts, really supportive. They're letting me release the film that I want and it's rated NC-17, which is certainly not what they wanted but in the end they decided to stand behind my film."
He added: "If I could've cut the movie back and it would've still been good I would have done it, but that wouldn't be possible. They hired somebody to come and have a look at whether they could pull a less challenging movie out of the one I presented them with. Now that person wasn't interested in doing that, but they did improve the first three reels.
"It was a thing where I was lucky, it wasn't a thing I wanted to happen, but someone came in and showed me how to tighten up the first three reels. All of a sudden the movie felt a lot better."
The experience, he said, was a huge contrast to his work on The Assassination of Jesse James by the Coward Robert Ford which was subjected to repeated edits prior to release in 2007.
"That's a different situation than on Jesse James, when people came in and butchered the film and you would have to threaten to go nuclear to go in there and fix it," he said.
"But that wasn't the situation here. Everything that has happened to Blonde has worked out for Blonde. It seems to be a lucky movie in a way, some movies just have luck."
Check back at RollingStone.co.uk soon for more of our interview with Dominik and specifically his work directing the new Nick Cave film One More Time With Feeling.