Florence Pugh, Julia Garner among actors in running for Madonna biopic
The hopefuls are reportedly being put through a "Madonna bootcamp"
By Joe Goggins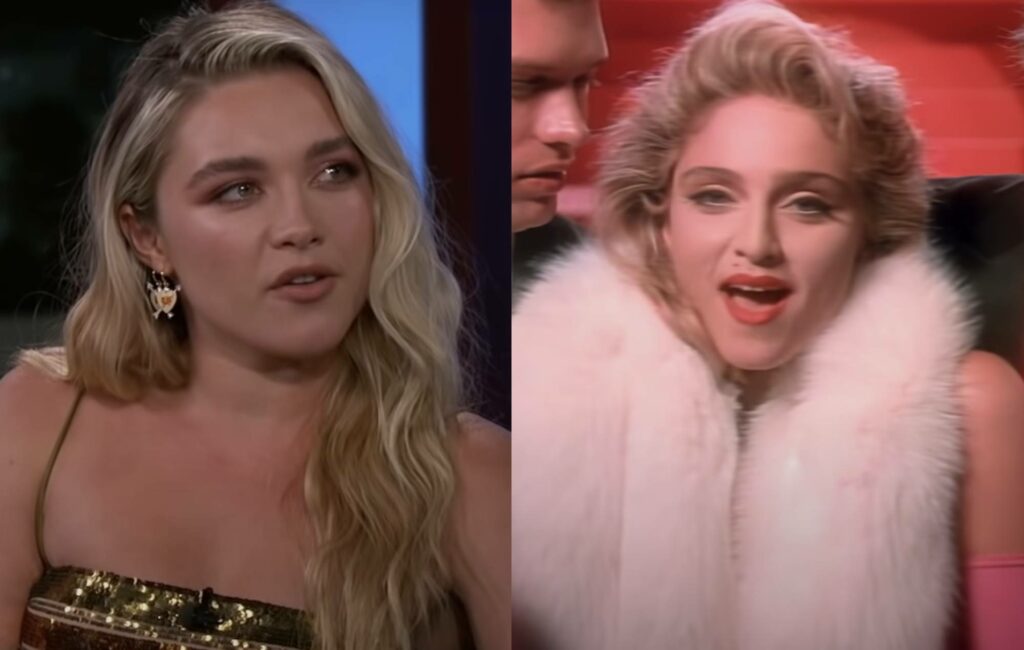 Florence Pugh and Julia Garner are reportedly both in the running for the role of Madonna in an upcoming biopic.
The project, first announced in August of 2020, is based around a screenplay co-written by Madonna and Academy Award-winning screenwriter Diablo Cody. Few details have been released, but per The Hollywood Reporter in a report yesterday (March 2), Pugh and Garner are two of a slew of names under consideration.
Also in the race according to THR are indie staple Odessa Young ('Assassination Nation', 'Shirley'), Alexa Demie ('Euphoria) and Emma Laird ('Mayor of Kingstown'); they also link musicians Sky Ferreira and Bebe Rexha to the part.
Casting director Carmen Cuba is reportedly putting the candidates through their paces in gruelling fashion, with 11-hour dance sessions with Madonna's choreographer, as well as further dance, singing and reading sessions with the singer herself, amounting to what's being described as a "Madonna bootcamp."
Pugh, who made her breakthrough in 'Lady Macbeth' in 2016 before going on to star in 'Midsommar' and 'Black Widow', will be among the favourites based on name recognition alone; she was nominated for the Oscar for Best Supporting Actress in 2020, for playing Amy March in 'Little Women'.
Garner, too, is well-placed, thanks to her double Emmy-winning turn in 'Ozark' and a critically-acclaimed performance in sexual harassment drama 'The Assistant', in addition to her current starring role in the Netflix hit 'Inventing Anna'. The film is the latest high-profile biopic about a pop legend, after Queen biopic 'Bohemian Rhapsody' and 'Rocketman'; a film chronicling the life of Elton John. It is believed a project about the life of Bob Marley is also presently in development.
Madonna's role as co-writer, as well as her close involvement in the casting process, means the project is a particularly hands-on one. Beyond the involvement of Cody, who won the Oscar for Best Original Screenplay for 'Juno' in 2007, little is known about the project, with no indication yet of a title or release date.
Speaking on 'The Tonight Show with Jimmy Fallon' last October, though, Madonna did explain why she's chosen to be so involved with the film. "The reason I'm doing it is because a bunch of people have tried to write movies about me, but they're always men," she said.
This, however, is inaccurate; a previous and ultimately failed attempt to make a Madonna biopic was centred around a 2016 script, 'Blonde Ambition', by female screenwriter Elyse Hollander.