Harry Styles auditioned to play Elvis in Baz Luhrmann's new biopic
'Elvis' hits cinemas next month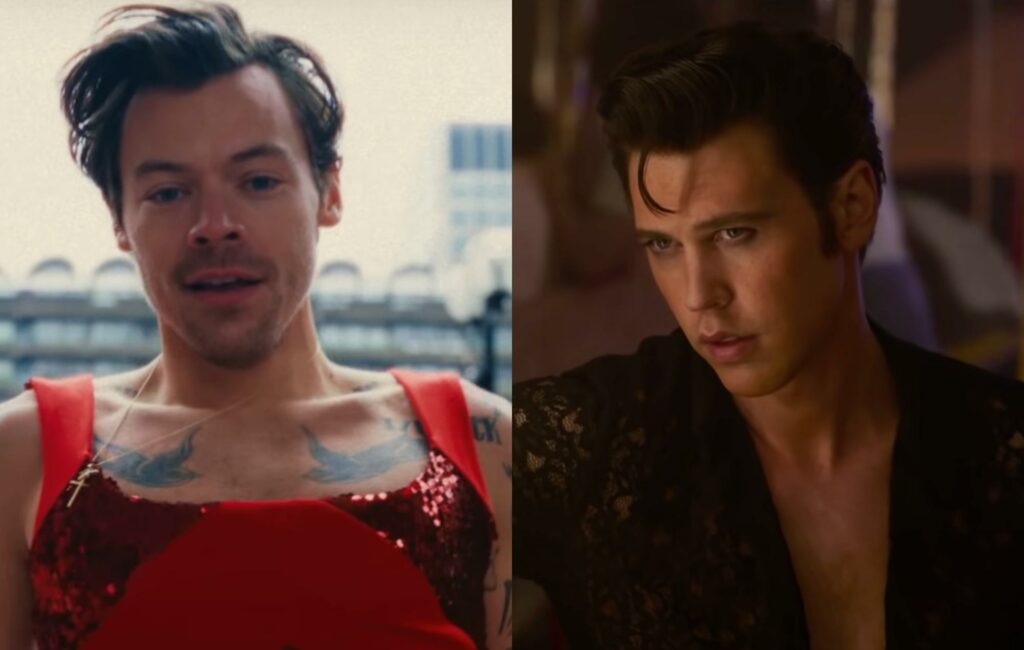 Harry Styles has spoken about auditioning to play Elvis Presley in Baz Luhrmann's new biopic.

Styles revealed on Howard Stern's SiriusXM show earlier this week (May 18) that he tried to land the King of Rock 'N' Roll part, saying that Presley's music is "incredibly sacred".
'Elvis', which is released on June 24, explores Presley's relationship with his manager Colonel Tom Parker over the course of two decades and documents his unprecedented rise to stardom.
Austin Butler plays the titular role while Tom Hanks portrays Elvis' longstanding manager.
Styles told Stern: "Elvis was probably the first person I knew besides my family when I was a kid. For that reason, there was something incredibly sacred surrounding him so I thought I should try to get the part.
"I was very intrigued by it…I feel like if a director feels like I'm not the best person for the role then it's better for them and it's better for me," he said. "If they think the movie's going to be better with someone else then I don't want to do it because I don't want to be the not-as-good version."
He also shared that he had to re-create an iconic Elvis Las Vegas performance during the audition. Styles added that he didn't feel bitter about Butler ultimately landing the role.
Styles released his third studio album 'Harry's House' today (May 20). In Rolling Stone UK's four-star review, Nick Reilly praised the "strong and consistently impressive effort" that may not entirely rip up the rule book but is "enough of a progression and growth to please his fans and, in the process, welcome a fair few more to Harry's House".
Meanwhile, the former One Direction singer is – at the time of writing – locked in a battle with UK Eurovision entrant Sam Ryder for the UK's Number One single this week.
On Saturday (May 14) Ryder achieved the UK's best Eurovision result in 25 years, finishing second behind Ukraine with his song 'Space Man'.

Per the Official Charts' midweek update, 'Space Man' is closing the gap at the top of the singles chart to Styles' 'As It Was', which is aiming for its sixth week at the summit.