Harry Styles – 'Harry's House' review: pop icon offers new look at life
On this third album, Harry Styles welcomes us into his house for an intimate look at life behind the curtain
By Nick Reilly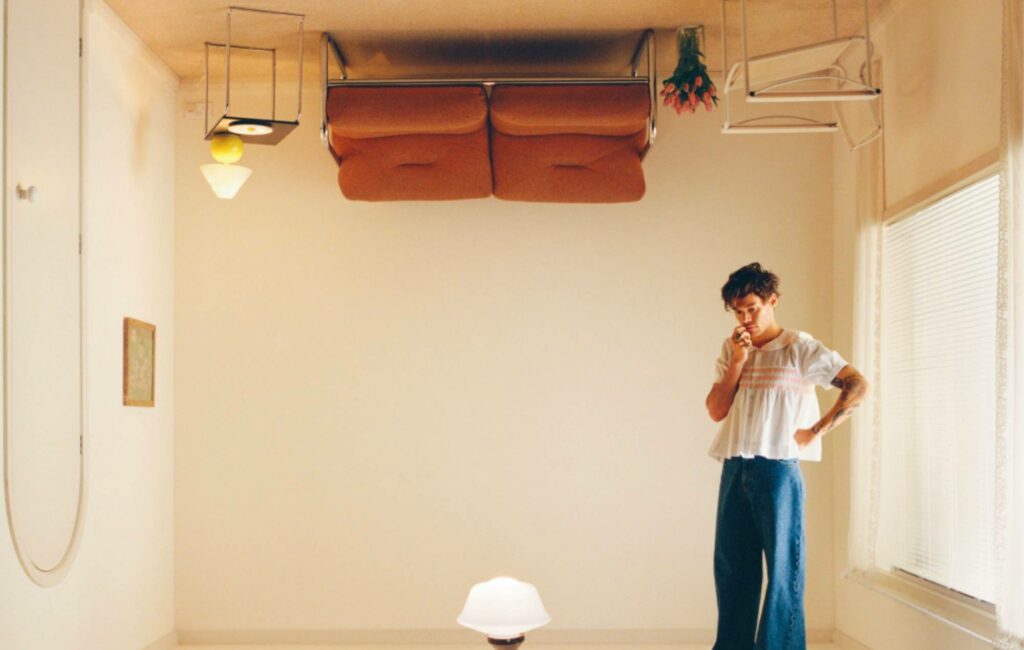 When Harry Styles geared up to release his second album Fine Line in 2019, he told Rolling Stone that the record was "all about having sex and feeling sad". True to that statement, here was an album that captured the glittering highs of life as a global pop star. Take 'Watermelon Sugar', which is surely one of the biggest pop songs written about oral sex wrapped up in a thinly veiled innuendo.
But on his third album Harry's House, the former One Direction star has instead opted to pair that relentless high life with a drilled down look at the human and personal toll that exists behind it.
On opener 'Music for a Sushi Restaurant' it's largely business as usual, with overblown horn blasts -and funky bass lines being pitted against tongue-in-cheek lyrics that immediately bring 'Watermelon Sugar' to mind once again. "You're sweet ice cream, but you could use a flake or two, Blue bubblegum twisted 'round your tongue," comes the not-so-subtle croon.
However, a more contemplative side emerges on the catchy 80s pop of 'Late Night Talking' which, lyrically speaking, could well be the companion piece of 'Adore You', from his second album Fine Line. "If you're feeling down, I just wanna make you happier, baby / Wish I was around, I just wanna make you happier, baby," comes his passionate plea to an absent lover.
In fact, tracks about absent lovers prove to be a regular theme on the album. It make for moments that, thematically speaking, prove we're now a million miles from One Direction. The prog stomp of 'Daylight' sees Styles talk of someone who was "just doing cocaine in my kitchen". Revealing perhaps, although cynics might balk and suggest that, shock horror, he's letting you know he's encountered drugs before.
Cynicism aside, however, it's in the second half of the record where Styles truly comes into his own. 'Cinema' sees him dabble with 80s pop for a synth-infused break-up banger, while 'Keep Driving' is an understated folky ode to the temptation of ditching it all and hitting the open road. 'Satellite' has suitably otherworldly keys, while the triumphant closer 'Love of My Life' is the closest thing to an understated ABBA song that Harry has ever recorded.
All considered, it's a strong and consistently impressive effort as Harry – with two Wembley Stadium dates on the horizon – finally embraces the solo stardom that was written in the stars when he was with One Direction. While not entirely ripping up the rule book, there's enough of a progression and growth to please his fans and, in the process, welcome a fair few more to Harry's House as a new era beckons.